"This is so crazy!" exclaimed one concertgoer, a couple of hours after the sun had set. It was Saturday evening, the Life in Color concert was in full swing, and truly, it was a little crazy: Ten thousand people, mostly young and Tico, writhed and gyrated in a giant mass. They leapt up and down, rolled on the brick pavement, and danced in circles of friends. House music throbbed from the enormous stage as dizzying videos were projected on its central screen. Many had already streaked their exposed skin with neon paint, so that the black lights would illuminate the patterns like phosphorescent tattoos. Some whirled hula hoops, others spun lighted balls on strings. Some chicas mounted their boyfriends′ shoulders and stayed aloft for hours, punching the air with their fists.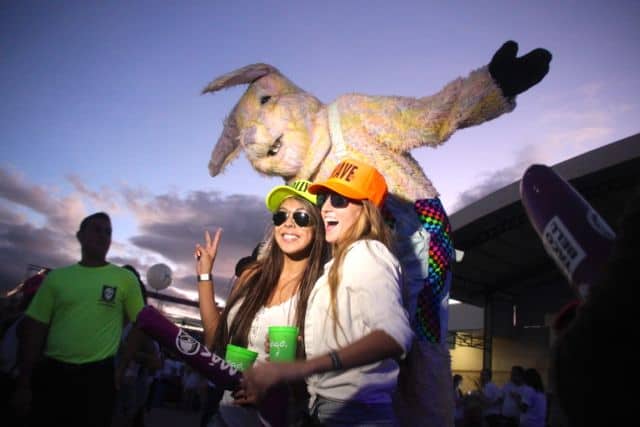 But for such a large and youthful crowd, the partiers at Life in Color were remarkably well behaved. Yes, there were obviously thousands of people knocking back Heineken cans and Smirnoff cocktails, and pot smoke gusted every few minutes, but the Pedregal Events Center in San Antonio de Belén was an ocean of smiles. Groups of guys crowded around buskers dressed as zombies and unicorns. BFFs took selfies directly in front of the stage. The good will was as palpable as the general inebriation.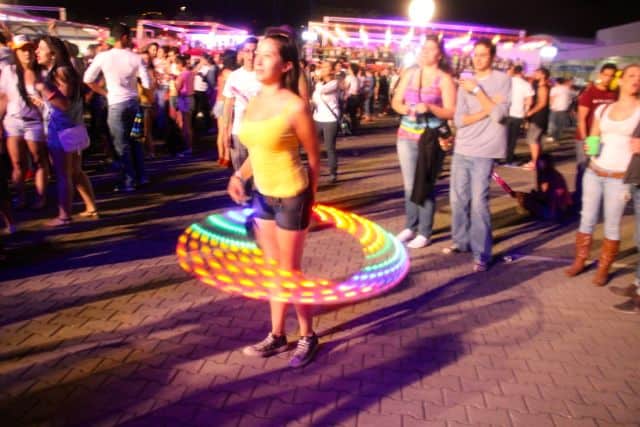 By design, the craziest part was Life in Color's primary gimmick: explosions of paint. The touring event touts itself as "The World's Largest Paint Party." (Although one struggles to imagine what the competition is). Life in Color's denouement comes when multihued geysers gush across the audience. Some liken it to the Holi Festival of Colour. Some might call it a hallucinogenic, space-age bukkake experiment. Whatever your feelings about spattering colored, non-toxic paint all over a multitude of 20-somethings in white T-shirts, the crowd seemed to love it. The bursts didn't last long, but they sent a tidal wave of people away from the stage, screaming and laughing, as they sought free towels to wipe themselves off.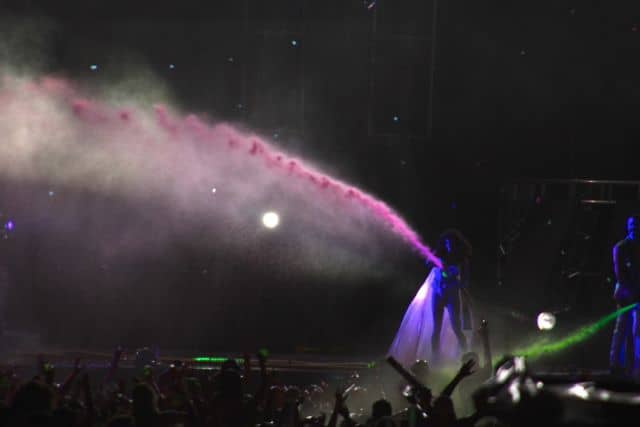 Originally founded in the United States in 2006 as Dayglow, the Life in Color concert has toured all over the world, showcasing a variety of international electronica artists. Life in Color had performed as closely as Nicaragua, but never before in Costa Rica. Judging from the audience, the event will probably have a sequel.