The Costa Rican town of Paraíso was visited by a troop of Santa Clauses Saturday in the area's first Santacon, hosted by the local hostel Brewha Costa Rica.
Now a tradition in many large cities worldwide, Santacons are large gatherings of bar-goers dressed in Santa suits. The events often bring together hundreds of people, overwhelming city blocks.
With only three popular bars in town, Paraíso was not adequately prepared for a Santa siege, even a small one.
It started back at the hostel, where everyone donned beards and Santa hats.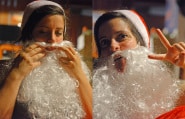 Even the dog, Charlie, got a beard. It may not look like it, but he loved it.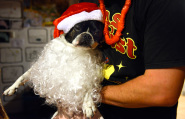 After too much mulled wine, it was time to leave.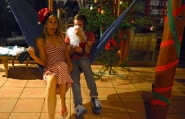 But a dark jungle hike was required to get to a cab.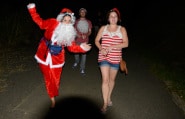 Before hitting the bars, the Santas decided to go to the playground.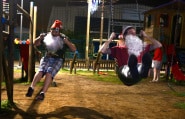 Where they blew off Costa Rica's strict handicapped laws.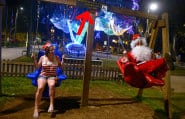 They took photos under Christmas trees.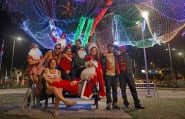 And a stray dog interrupted because that's what happens in Costa Rica.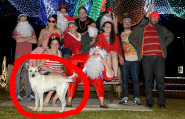 Then they hit the bars.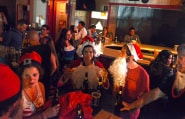 Little known fact: Santa Claus's favorite beer is Imperial.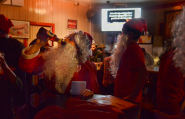 The stray dog followed the Santas to the bar.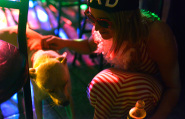 But no one else really seemed to notice their presence.
Until the Santas started attacking random cars in the streets.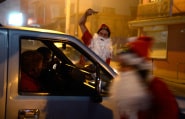 And yelling "ho ho ho" at passersby.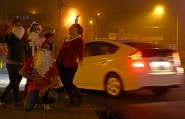 They defiled trashcans.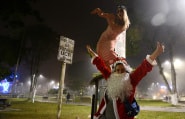 And had mysterious late night phone conversations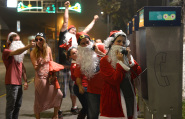 But there wasn't all that much going on in town.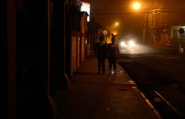 So they found other ways to amuse themselves. Like getting stuck in trees.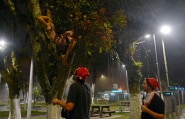 And stealing each other's beards.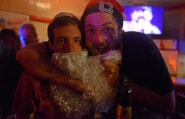 Merry Christmas