New cruise fare website keeps tabs on savings
For veterans of luxury travel, finding deals is an art. Cruise ship prices fluctuate by the hour, and pursuing a cheap cabin can feel like playing the stock market. Whether you rely on old-fashioned travel agents or go it alone on Kayak.com, finding bargains is a gambler's game.
CruiseFareMonitor.com may change all that. The website, registered in Weston, Florida, in the United States, and released June 17, endeavors to track cruise line prices, even after patrons have reserved their cabins. The company explains that "if the price of a cruise drops after deposit is made, cruise passengers are often entitled to re-book at a lower rate without penalty."
"I'm a frequent cruiser with my family," said co-founder Jay Olchansky, 59, a researcher at the University of Illinois, who has taken 15 cruises to date. "I've worked with the same travel agent for about a decade. [In the past,] when I would book a cruise, I would check on the cost of a cruise every day. There wasn't a single time that the price didn't drop. I ended up saving quite a large sum of money. It was time-consuming and a pain in the neck, but I did it."
To ease this process for fellow travelers, Olchansky created a website that uses email and phone alerts to keep customers abreast of fluctuating prices. Olchansky says that neither cruise line operators nor travel agencies alert their customers to a lowered fare, because, "quite frankly, travel agents don't have much of an incentive."
According to press material, Olchansky estimates total potential savings of $3.5 billion annually.
A seasoned researcher – his expertise is in human aging – Olchansky took a full year to study the industry and see how it functioned. He knew the culture of cruise lines intimately, ever since he took his son on a "non-traditional Bar Mitzvah" to St. Martin in 2001. Since then, his family has traveled throughout the Mediterranean and Caribbean.
After an exhausting data-collection process, he registered an LLC in Florida, employed a web designer to build the site, and made it public this month. Since the beginning, Olchansky has partnered with Ivy Goodman, the same travel agent who arranged the 2001 cruise and every trip since.
Fare information is purchased from a separate source. "It's expensive, Olchansky admits. "But we were very careful about doing everything upright and legal."
The company charges a one-time enrolment fee of $10-15, and members can choose to monitor a variety of lines, including Carnival, Oceania, and Caribbean. In Costa Rica, the website will only appeal to U.S. expats, as the company only accommodates U.S. citizens, although owners have plans to expand their clientele.
"It's a data thing. It's complicated, because if you're from another country, you're using different monetary systems. So we decided to just stick with U.S. travelers."
"It was a labor of love," he adds. "The way in which you deal with data is very difficult. But we took our time, we did it right, and we tried to make it as simple and eye-appealing is possible."
See the site at: http://cruisefaremonitor.com.
You may be interested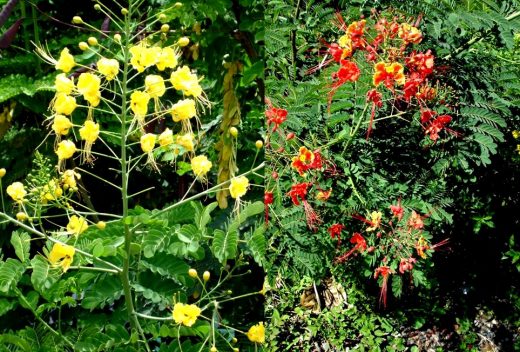 Home Gardening
15532 views
Home Gardening
15532 views
Costa Rica Multipurpose Patio Shrub – Malinche
Ed Bernhardt
-
April 11, 2021
Here's another attractive ornamental that's a favorite Costa Rican backyard patio shrub. You'll find malinche (Caesalpinia pulcherrima) growing in just…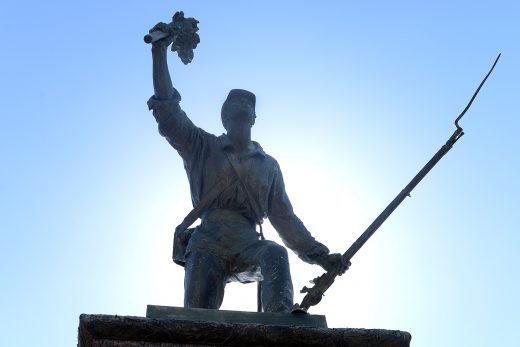 Costa Rica
2480 views
Costa Rica celebrates Juan Santamaría Day
The Tico Times
-
April 11, 2021
Costa Rica, lacking an army since 1948, has relatively few war heroes. Perhaps the most notable exception is Juan Santamaría, a…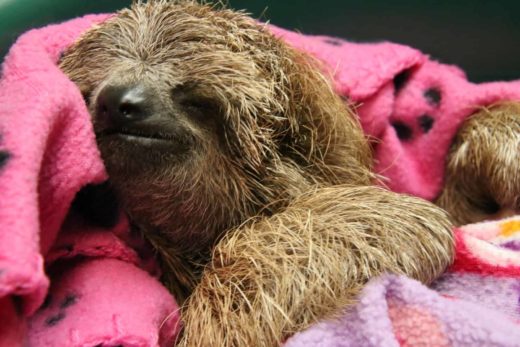 Sloth Sundays
5 views
A sloth for your Sunday
The Tico Times
-
April 11, 2021
Happy Sunday from all of us at The Tico Times!