Route 1856: President Chinchilla's nightmare
It's been a tough year for the president. One of Laura Chinchilla's most important projects of 2012, a 160-kilometer border road named Route 1856, was supposed to defend Costa Rica against a potential Nicaraguan invasion after soldiers from that country caused an international scandal by occupying a piece of swampland in northeastern Costa Rica.
But the project, built in haste under emergency decree, and which was supposed to have cost $14 million, has turned into a nightmare for the administration, with rampant corruption exposed in the process, and a final project that not only caused serious environmental damage, but also fell apart just months after it was built.
Construction of the road paralleling the Río San Juan, along Costa Rica's northern border with Nicaragua, got underway in 2011. The idea was to provide an access route by land to allow Costa Rican police and local villagers to travel to the border and avoid transit on the river, which is under Nicaragua's jurisdiction. 
At the end of 2010, Nicaraguans under the command of Edén Pastora, the legendary "Comandante Cero" from the Sandinista revolution in the late 1970s, began dredging the river and cutting a canal through Isla Calero, a protected wetland in Costa Rican territory. Following the international border dispute that ensued (the case went before the International Court of Justice in The Hague), Chinchilla ordered a road built to help protect the area. 
Nicaraguan environmentalists and government officials immediately criticized the project, charging Costa Rican construction crews of causing environmental damage, an accusation that Costa Rica denied at the time, but which later proved true. 
Nevertheless, Chinchilla and other Costa Rican officials inaugurated the road on Feb. 3. That's when the nightmare began. 
In early May, then-Public Works and Transport Minister Francisco Jiménez informed the president it was becoming apparent that bribes had been paid by construction firms to National Roadway Council (CONAVI) officials overseeing the project. Chinchilla ordered Jiménez to resign, assigning him "political responsibility" for the developing corruption scandal. 
Days later, investigators raided 36 locations of companies involved in building the road, as well as the offices of the National Emergency Commission (CNE), which doled out funds for the project with little oversight. To date, the Costa Rican government has spent more than $40 million on the project, which has yet to be completed. 
After the road was inaugurated, inspectors visited the site and warned that at the first sign of rain during the rainy season the road would likely collapse, because drainage systems were inadequate and poorly designed. Sure enough, in August, as rains pounded the area, parts of the road washed away and bridges collapsed.
Local residents were again isolated – forced to use the San Juan River as their only means of transport. And they were angry. They had sounded the alarm that builders were doing a shoddy job, even accusing some contractors of illegally deforesting protected species and trafficking timber. Government officials turned a blind eye.
The daily La Nación broke the story that CONAVI had hired companies that had little or no experience in building roads. 
And then it got worse.
In September, a court ordered investigators to probe the bank accounts of 35 companies contracted by CONAVI. That led to the discovery of alleged widespread corruption, a situation that was worse than officials had initially suspected. The Judicial Investigation Police, or OIJ, investigated trips by CONAVI officials charged with overseeing the project. 
In recent months, lawmakers held a separate probe, calling several witnesses to testify, including Jiménez, and officials from CONAVI, the Public Works and Transport Ministry and the CNE. Investigators also raided CONAVI offices. 
During legislative testimony, managers of the private company Asesora de Construcción e Ingeniería, hired by MOPT to supervise the road's construction, admitted that studies to budget the cost of the project were unreliable and were based on other studies provided by CONAVI. 
In December, OIJ agents arrested six men on suspicion of corruption, including former CONAVI Director Carlos Acosta, CONAVI officials Manuel Serrano and Miguel Ramírez, and private businessmen Geovanny Baralis, David Castillo and Johnny Muñoz.
Ramírez and Serrano were ordered held in preventive detention pending trial, while Baralis, Castillo and Muñoz were released under orders to forfeit their passports and sign in with the court every 15 days. Acosta was released with no preventive measures, pending a preliminary hearing in the case.
You may be interested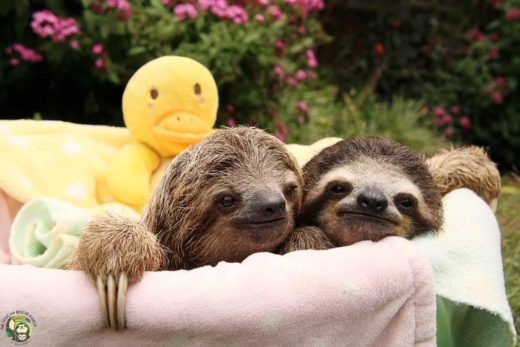 Environment and Wildlife
1 views