Rains Force Evacuations, Close Roads
Heavy rains in Costa Rica on Tuesday night caused flooding and landslides that forced 468 people across the country to evacuate their homes.
Evacuees are spread across 65 communities in six of the country's seven provinces, but most are concentrated along the Pacific coast, where nearly 400 people are in temporary shelters near Quepos and Parrita, on the Central Pacific coast, and in Santa Cruz, in the northwest province of Guanacaste.
The National Emergency Commission has also moved dozens of other residents in the Central Valley and the country's northern zone to temporary shelters.
The CNE has declared a yellow alert – the second of the country's three alert levels – for the entire central valley and the Pacific slope region.
According to Costa Rica's National Meteorological Institute, between 200 and 390 millimeters of rain accumulated in areas along the Pacific slope Tuesday night and Wednesday morning. Neighborhoods in the San José metropolitan area saw between 40 and 75 millimeters of rain.
The National Roadway Council (CONAVI) closed a portion of the Costanera highway along the Pacific coast near kilometer 165, between Uvita and Palmar Norte, due to flooding caused by a collapsed drainage system. The agency expects the road to be opened by Wednesday afternoon.
The IMN reported that the downpours were cased by the collision of a low pressure system from the south and Tropical Storm Tomás, located in the Caribbean Sea.
On Wednesday morning, Tomás was moving west at seven kilometers per hour, 490 kilometers southwest of Jamaica. The storm maintained 50 mile an hour sustained winds.
The IMN forecasts that strong and intermittent rains caused by the system will continue to fall along the Pacific slope, in the country's northern zone, and in low plain areas along the Caribbean through Wednesday. The Central Valley will remain mostly cloudy with moderate rains.  
The IMN and the CNE advises residents to use extreme caution in areas that are vulnerable to flooding and landslides, especially along the Pacific coast, and warns drivers that visibility will be low and roads will be slick.
For an updated list of road closures, see this link (only in Spanish.)
You may be interested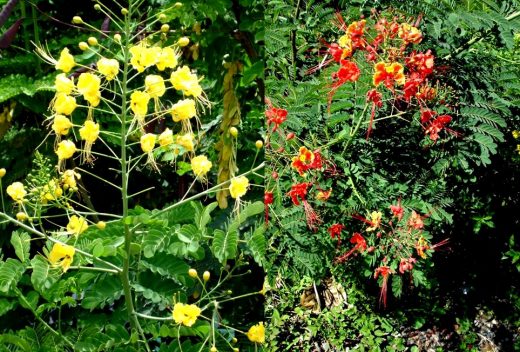 Home Gardening
15532 views
Home Gardening
15532 views
Costa Rica Multipurpose Patio Shrub – Malinche
Ed Bernhardt
-
April 11, 2021
Here's another attractive ornamental that's a favorite Costa Rican backyard patio shrub. You'll find malinche (Caesalpinia pulcherrima) growing in just…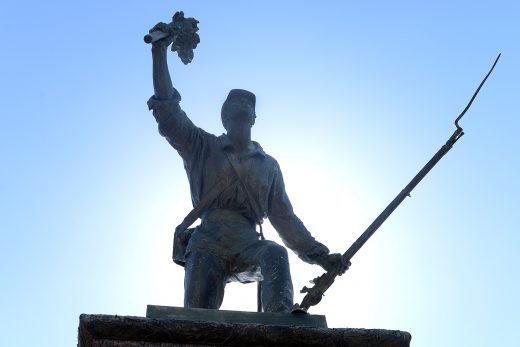 Costa Rica
2480 views
Costa Rica celebrates Juan Santamaría Day
The Tico Times
-
April 11, 2021
Costa Rica, lacking an army since 1948, has relatively few war heroes. Perhaps the most notable exception is Juan Santamaría, a…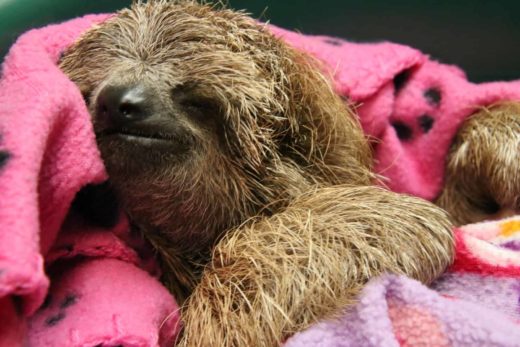 Sloth Sundays
5 views
A sloth for your Sunday
The Tico Times
-
April 11, 2021
Happy Sunday from all of us at The Tico Times!