Guatemalan Ex-President Denies Harboring Fugitive in Panama
PANAMA CITY (EFE) – Former Guatemalan President Jorge Serrano (1990- 1993) on Saturday termed as "absurd and irresponsible" the accusation that he is harboring an ex-Guatemalan interior minister, a fugitive from Spanish justice, in Panama. Serrano, himself exiled in Panama for the past 12 years, denied that he was protecting Donaldo Alvarez, as a spokesman for the Rigoberta Menchú Foundation, Eduardo De León, has alleged.Menchú, a Guatemalan Indian and Nobel Peace Prize recipient, brought charges against Alvarez and other former high-ranking Guatemalan officials accused of attacking the Spanish Embassy in Guatemala in 1980, killing four Spanish priests, and committing other human rights crimes between 1978 and 1986.IN the Jan. 31, 1980, attack on the embassy, a group of peasants from the Guatemalan province of Quiche, accompanied by students and workers, peacefully occupied the Spanish mission to call for an end to violence in the region.In response, security forces staged an attack on the embassy that left 38 people dead, many of them in the fire that ensued."Why would I protect a man (Alvarez) who persecuted me? I also don't think he would ask me to protect him," said Serrano, who is accused in his home country of corruption, abuse of authority and violating the Constitution.Serrano went into self-exile in Panama in June 1993, after being deposed for attempting a self-coup – by dissolving the legislature and the Supreme Court – the month before."IT would be wrong of me to protect him. I've never even had a conversation with him. Only today I found out that the former minister Alvarez could be in Panama," said Serrano.The Menchu Foundation also accused unidentified "friends" of former Panamanian President Guillermo Endara, in office from 1989 to 1994, of giving protection to Alvarez Ruiz. Endara denied the allegations.Spanish judicial officials said Friday in Madrid that Interpol has confirmed Alvarez's presence in Panama and that he could be arrested at any time.The international warrant for his arrest was issued in December 2005 by Spain's Audiencia Nacional in response to a criminal complaint filed by Menchu in December 1999.MENCHU'S complaint alleging crimes against humanity in Guatemala named Alvarez, as well as former President Romeo Lucas, who governed from 1978-1982, and Gens. Efraín Ríos Montt and Oscar Mejía, who served as de-facto heads of the Guatemalan government in the 1980s.
You may be interested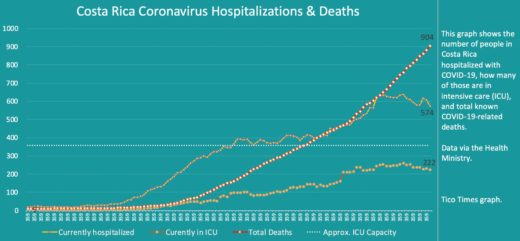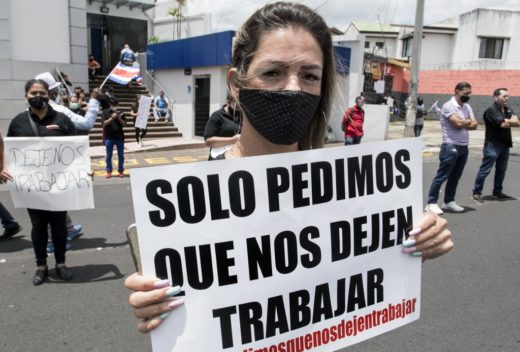 Business
3341 views
Some 34 million jobs lost in Latin America due to pandemic
Carlos MANDUJANO / AFP
-
September 30, 2020
The two aspirers for the presidency of Costa Rica, the evangelical preacher Fabricio Alvarado and the former minister Carlos Alvarado, reach the closing of the electoral campaign for April 1st with a technical draw, according to a poll disclosed this Friday.