Taiwan Continues Paying Price for Recognition
MANAGUA – Taiwan's courting of Central America was turned up a notch this week with the visit of Taiwanese President Chen Shui-bian, who traveled to Guatemala and Nicaragua to meet with regional leaders and offer gifts in exchange for continued diplomatic recognition of his country.Traveling with a delegation of 250 Taiwanese politicians and reporters, Chen last Friday met with Guatemalan President Oscar Berger in Guatemala City to offer a bilateral free-trade pact, before traveling to Nicaragua for a summit with the heads of state of the Central American Integration System (SICA), which Taiwan bankrolls.Chen, as part of his offer to Central America, said his government would give $250 million in investment-development credit to Central America over the next five years, thereby doubling current levels of investment.The details of the Taiwanese donation are not yet clear, and confusion over the fund has become a sore subject both in Central America and Taipei, where Chen reportedly has been accused of trying to buy friends with "money diplomacy" – a charge he categorically denies.News of the $250 million donation reportedly also caused problems in Guatemala last weekend, when President Berger allegedly interpreted the offer to mean $250 million just for his country.The misunderstanding comes at a time when Taiwan is lobbying hard to maintain diplomatic relations with Guatemala – a country that just months ago was considering opening a diplomatic office in communist China.After traveling around the world to meet with Berger, the Guatemalan President did not attend the Taiwanese summit in Managua on Monday. Instead, Berger sent his personal secretary – not even a government minister – to attend on his behalf, a gesture that some members of the Taiwanese delegation qualified as an insult.Panama, a member of SICA, reportedly was also given special attention from Taiwan this week, following new efforts by China to establish diplomatic relations with the nation built around a canal."Taiwan can't afford to lose recognition from any more countries," said Neal Kuo, veteran Latin American correspondent for the China Times. "Since Chen became President five years ago, Taiwan has lost the recognition of five countries."The number of countries in the world that recognize Taiwan is now down to 26, and Central America is increasingly appearing to be a new battleground for Chinese diplomatic relations. If just one Central American country opens diplomatic relations with communist China, Taiwan will most likely pull the plug on SICA, Kuo said.The problem for Taiwan, Kuo says, is that there only real bargaining chip with Central America is money – a situation that doesn't lend itself to the healthiest or most equitable of relationships."The whole situation is sad, really," Kuo said.
You may be interested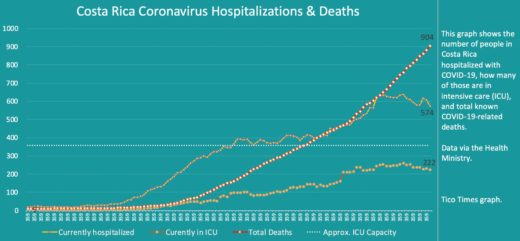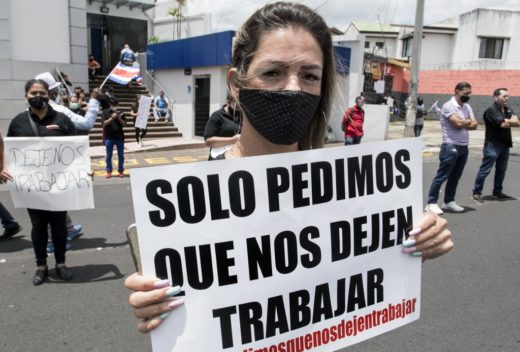 Business
3341 views
Some 34 million jobs lost in Latin America due to pandemic
Carlos MANDUJANO / AFP
-
September 30, 2020
The two aspirers for the presidency of Costa Rica, the evangelical preacher Fabricio Alvarado and the former minister Carlos Alvarado, reach the closing of the electoral campaign for April 1st with a technical draw, according to a poll disclosed this Friday.