Location, Location: Great Places to Say 'I Do'
ALL the following hotels in Manuel Antonio offer wedding services, and most have honeymoon packages.Hotel Sí Como No. Featured in a recent issue of Modern Bride magazine, this eco-friendly luxury hotel has views, superb food and a new rancho overlooking the ocean for picture-perfect weddings. Or you can get married in their Butterfly Botanical Garden. The deluxe wedding package includes three nights in a deluxe suite, champagne, flowers, live music during the wedding, tours, private screenings in the hotel's movie theater, candlelit dinner and more ($4,250). Call Erica Acevedo at 777-0777 or visit www.sicomono.com.La Mansión Inn. This chandelier-studded, intimate luxury hideaway popular with movie stars offers a three-night honeymoon package featuring a caviar-and-champagne breakfast in bed, candlelit dinner and junior suite with an ocean view for $375-575 per night (depending on the season). Call Harry Bodaan at 777-3489 or visit www.lamansioninn.com.La Mariposa. Say "I do" gazing out at 360-degree ocean views from one of the longest-established luxury hotels in the area, with three swimming pools. Choose from poolside or sun terraces with a view for the ceremony. Four-night honeymoon packages in a junior suite include a park tour, sailing cruise, wine and a romantic dinner for $599 per person. For information, call 777-0355 or see www.lamariposa.com.Hotel Parador. This Spanish colonial-style hotel with magnificent views offers Romantic Adventure, Natural and Sentimental or Simply Love wedding packages ($2,600-3,100), or couples can customize their own wedding. The three-night honeymoon package includes a junior suite, dinner with wine and tours for $783 until Dec. 19. Call Silvia Hernández at 777-1414 or visit www.hotelparador.com.Tulemar Bungalows and Villas. Close-to-nature, barefoot weddings can be had on a secluded beach. A reception area is set up for luau-style weddings on hard-packed sand, with tiki torches and beach bonfires. Three-night honeymoon packages include ocean-view villa, sunset massage, dinner, wine, fruit and flowers for $760-1,050. Call 777-0580 or visit www.tulemar.com.Tropical Occasions. Be a guest at your own wedding and leave all the planning to Aimée Monihan, a professional wedding consultant certified by the U.S.Association of Bridal Consultants. Legalities, hair and makeup stylists, flowers, catering, music, photographers – Monihan does it all. In addition to arranging small to large weddings at area hotels, she has access to villas and mansions for private weddings. Call 249-0772 or see www.tropicaloccasions.com.Makanda by the Sea. All-inclusive wedding packages at this 11-villa luxury resort, nestled in the jungle and offering top-notch Mediterranean cuisine, are arranged by an in-house wedding planner ($3,000-10,000 for 20 guests, plus lodging). Five-night honeymoon packages are also offered, ranging from Adventure to Relaxing to Create Your Own, from $2,300. No children under 16 are allowed, adding to the romantic ambiance here. Call Kimberly Barron at 777-0442 or visit www.makanda.com.Hotel Costa Verde. Poolside weddings – the hotel has three swimming pools – with unbeatable ocean views are possible in a jungle hillside setting, with no extra charge for use of new special events center for up to 500 guests. No special honeymoon packages are offered. Call Caroline Telleria at 777-0584 or visit www.costaverde.com.
You may be interested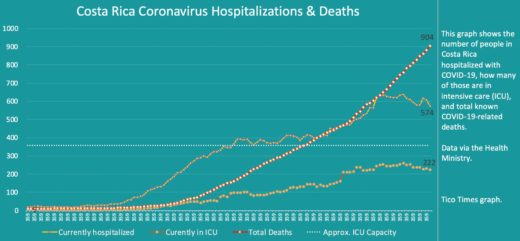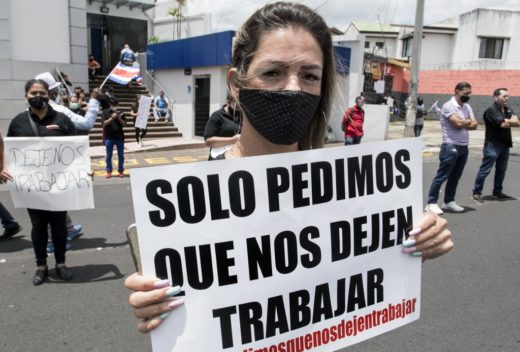 Business
3340 views
Some 34 million jobs lost in Latin America due to pandemic
Carlos MANDUJANO / AFP
-
September 30, 2020
The two aspirers for the presidency of Costa Rica, the evangelical preacher Fabricio Alvarado and the former minister Carlos Alvarado, reach the closing of the electoral campaign for April 1st with a technical draw, according to a poll disclosed this Friday.