Stolen Passports Recovered, U.S. Passport Thefts Rising
POLICE busted an alleged ring ofpassport theft and falsification last week,confiscating at least 15 passports, 14 ofwhich belonged to U.S. citizens, andarresting three Colombians and six CostaRicans. The operation was the culminationof weeks of investigation by policeand the Intelligence and SecurityDepartment (DIS), of the alleged theft,adulteration and sale of tourists' passports,especially from U.S. citizens, the PublicSecurity Ministry said in a statement.Two of the Colombians had refugeestatus; one had already narrowly avoideddeportation by marrying a Costa Rican.U.S. passport theft has been on therise for several years, Elaine Samson,press officer for the U.S. Embassy, toldThe Tico Times. There are two monthsleft in this fiscal year (calculated fromOct. 1 to Sep. 30), and already more than1,000 U.S. visitors to Costa Rica have losttheir passports, most because of theft.Last fiscal year, more than 1,000 werestolen, Samson said."We have seen an increase in the numberof stolen passports over the last severalyears, and part of that could be theincrease of U.S. tourists," Samson said.Passport theft is not limited to U.S.citizens, however. One of the documentsconfiscated last week is a French citizen's,and on July 15, the Foreign Ministrybegan the extradition process for anEcuadorian fugitive who allegedly enteredthe country carrying a deceased CostaRican man's passport.Tourists who lose their passportsshould call their embassies during businesshours; the U.S. Embassy recommendsthey file a police report as well,Samson said.
You may be interested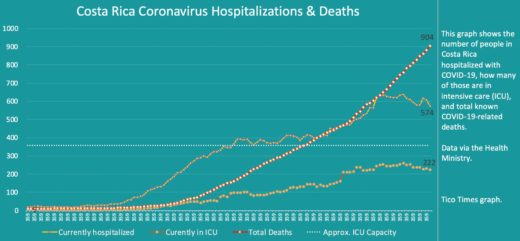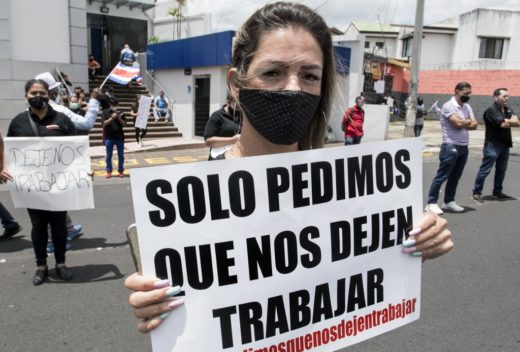 Business
3341 views
Some 34 million jobs lost in Latin America due to pandemic
Carlos MANDUJANO / AFP
-
September 30, 2020
The two aspirers for the presidency of Costa Rica, the evangelical preacher Fabricio Alvarado and the former minister Carlos Alvarado, reach the closing of the electoral campaign for April 1st with a technical draw, according to a poll disclosed this Friday.