Caribbean Trade Pact Advances in Congress
AFTER two and a half months ofanalysis, the Legislative Assembly'sPermanent Commission on InternationalAffairs has presented its report on thefree-trade agreement between Costa Ricaand the 14-member CaribbeanCommunity (CARICOM).Committee members last week unanimouslyrecommended the assembly's 57legislators ratify the agreement.Costa Rican President Abel Pachecoand Percival Patterson, Prime Minister ofJamaica, signed the trade pact March 9 inthe Jamaican capital of Kingston (TT,March 12). The agreement would reducetariffs and other trade barriers betweenCosta Rica and the Caribbean nations.Costa Rica exports an average of $70million in goods each year to the countriesof CARICOM and imports $17 million."I am always cautious about thesefree-trade agreements, but I trust this onewill help us and the Caribbean expand ourhorizons," said congressman Juan JoséVargas, of the Patriotic Bloc.The commission's president, congressmanRolando Laclé of the ruling SocialChristian Unity Party, said the agreementwould benefit Costa Rica's agricultureand dairy industries.The agreement can now be transferredto the floor of the Legislative Assembly.Legislators can vote to approve or rejectit, but cannot make any changes.
You may be interested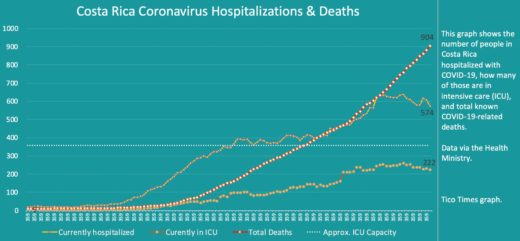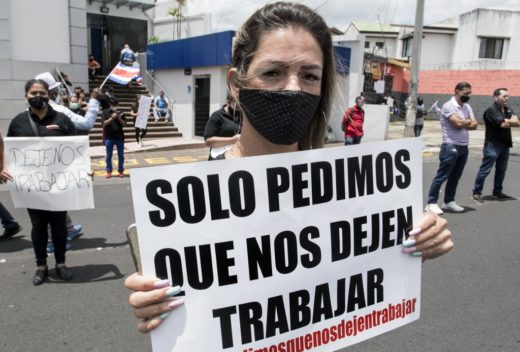 Business
3342 views
Some 34 million jobs lost in Latin America due to pandemic
Carlos MANDUJANO / AFP
-
September 30, 2020
The two aspirers for the presidency of Costa Rica, the evangelical preacher Fabricio Alvarado and the former minister Carlos Alvarado, reach the closing of the electoral campaign for April 1st with a technical draw, according to a poll disclosed this Friday.