Although everyone seems to be focusing on where they and their family are going to go on vacation the summer, it's never too early to make plans for the fall and even next winter if you want to get a good, if not a great deal, on airfare to Costa Rica!
If you're living in the Denver area and wish to get away from the snowy season this fall and winter, consider grabbing this deal on a ticket to Costa Rica. Usually, these round-trip fares cost around $750, but they're now available on United Airlines for a mere $379.
Seats are open for booking in November and also during January and February of the upcoming year.
Deal Details
Airline: United Airlines
Routes: From Denver to San Jose, Costa Rica
How to book: Browse Google Flights or book directly through United's website
Travel dates: November 2023, January and February 2024
Book by: As soon as possible
Sample flights
Here is a sample rate found on google flights traveling from Jan. 26 to Feb 6 although the same rate is available on the United website. If you have more time, you can change the return and get the same price if you are able to spend more time here.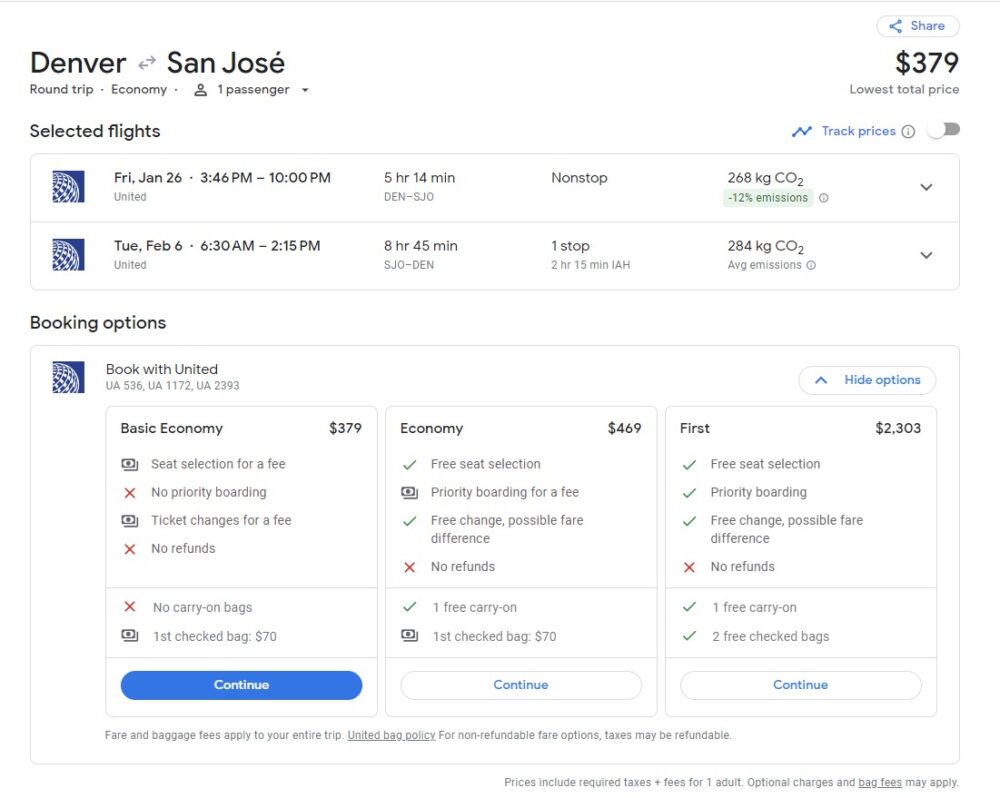 If you find a price that works for you, make sure you book quickly as the number of seats at these prices you should book as soon as possible.
These rates are the base fare so there may be (i.e. probably will be) extra charges for luggage, seats etc. Keep in mind that most of these cheap fares may not be direct flights and will most likely, as the sample fares indicate, include a stop.
Also, if all the prices are the same you may want to consider booking your flights directly with the airlines as if there are cancellations or delays, talking with the airline directly is much easier.
If you do book you may want to also look into getting travel insurance in case something unforeseen should happen and you need to cancel or change your dates of travel.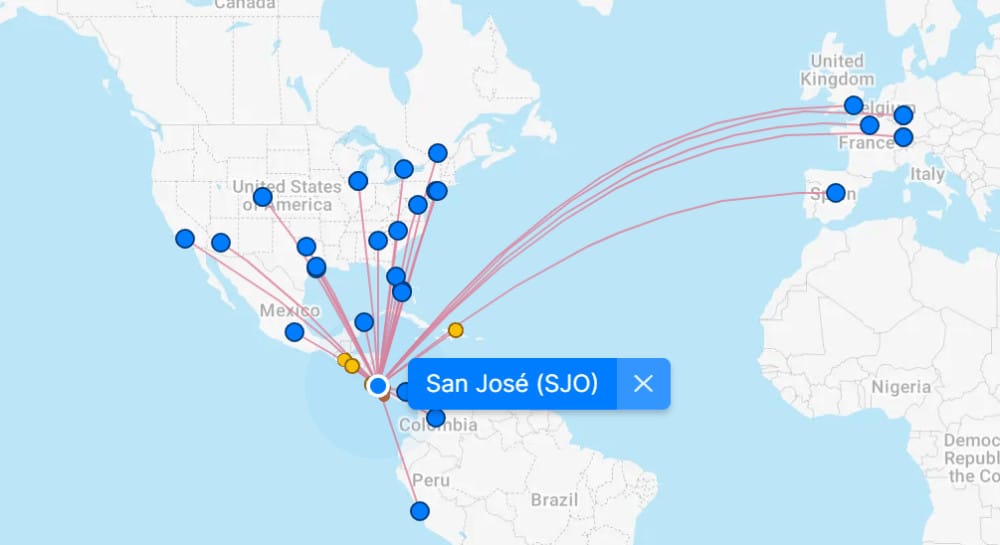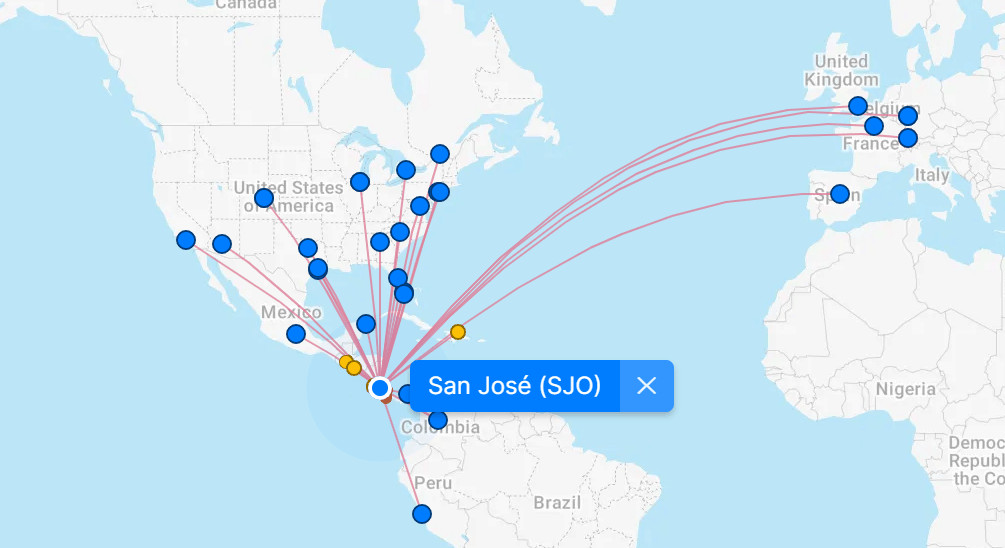 If you don't live near Denver but want to what else is out there, use Google Flights or Expedia to look around and find the cheapest dates and prices from your area.
Tourists must meet Costa Rica's general visa requirements and visitors must have a valid passport and proof of intent to exit the country (an outbound ticket) within 90 days. For further details, the ICT lists all the current entry requirements for tourists on its website.