Here's a riddle for you: Where can happiness always be found? A seemingly tricky question, yet the answer is in fact very simple.
The dictionary
If that riddle tickled even a half-smile out of you, chances are your brain has responded with a healthy release of immune-boosting endorphins. You don't even feel it, but your blood pressure is lowering at this very moment, along with your risk of cardiovascular disease. And now, a cocktail of chemicals is starting to mingle into your nervous system reducing pain and inflammation. Curiously, this bodily reaction is as natural to us as breathing, and yet most of us really aren't sure where to look for more happiness and wellbeing. Perhaps that's the real puzzle.
At the University for Peace in Costa Rica, established by the United Nations General Assembly in 1980, we are dedicated to solving this puzzle. Our one-of-a-kind institution receives 150+ students from across the globe each year to pursue MA degrees in peace and conflict studies, and we proudly host the Gross Global Happiness Summit due to a shared belief that a happier world is a more peaceful world.
At the 2023 Summit, taking place on March 10-12th, happiness experts from every corner of the globe will come together to share their insights into the science of happiness and the field of positive psychology. Participants will leave with practical tips that can be instantly applied, as well as a rich, new network of peers from humanitarians to business consultants, NGO leaders to life coaches, and many more.
In this 3-day transformative event, participants will experience interactive sessions, inspirational talks, and practical workshops that will animate happiness theory and ignite new perspectives. We'll take a deep dive into the exploration of corporate well-being, relationships, stress management, mindfulness, life purpose, and of course, happiness.
Keynote speakers like Dave Evans, co-author of #1 New York Times bestseller, 'Designing Your Life,' will teach us that life is not a problem to be solved, but a creative adventure to engage in. Coming to us from Yale, Robin Stern and Marc Brackett, emotional intelligence experts, will give us permission to feel and help us identify the role of emotional intelligence in decision-making, creativity, relationships, health, and performance.
And finally, Costa Rican-born sustainability champion, Mónica Araya, will reveal a unique view of how positive climate action can lead to a holistic and global chain reaction of greater well-being.
How to get involved?
The Gross Global Happiness Summit will take place online and onsite at the beautiful University for Peace campus. To find out more, click here or scan the QR code.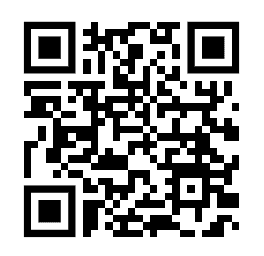 You can also connect with the team directly; either email us or schedule a call here. We're always happy to help!
Don't miss out! Join a community of individuals this year on the path to peace through the pursuit of happiness.
This story is by UPEACE Centre for Executive Education