Maxillofacial surgery to correct facial pain caused by joint disorders, facial trauma, and for cosmetic or restorative dentistry is a major medical procedure requiring the highest degree of training, professionalism and advanced medical equipment.
You can be assured that Costa Rica offers you among the best options in the world for your maxillofacial surgery. The question is, what's the best way to find the right maxillofacial surgeon in Costa Rica?
There are a multitude of resources, including on the internet and in many local Costa Rica publications that can point you to the best surgical practices and options. But for the informed dental patient, Costa Rica Dental Guide should be your first stop. This highly ranked, informational patient ombudsman site can help you with a referral to the leading, most referred maxillofacial surgeons in Costa Rica at no cost to you.
Costa Rica Dental Guide's Free Referral system lets you specify that type of procedure you're looking for. After you fill out the information and click "send," their patient advocates work hard on your behalf to find qualified, highly rated oral, maxillofacial and orthognathic surgeons to perform your surgery.
The guide also includes information on procedures, dental organizations, and it has a complete directory of general dentists, cosmetic dentists, prosthodontists, periodontists, dental implant specialists, oral surgeons, endodontists and All on 4 dental implant specialists in Costa Rica.
Once you've received the help of the Costa Rica Dental Guide's Free Referral system and its patient advocates, you'll want to communicate directly with the recommended surgeons. Be prepared beforehand with a list of questions so you can make the most of your first contact. You'll find the dental industry in Costa Rica is well prepared to give you most of the information you need in your first call or appointment.
You can also learn a lot by going to the referred surgeon's website, and you can look to see if there are customer reviews of their work online as well.
Part of your research should include checking the surgeon's professional education and credentials, including training, the number of surgeries they have performed, and whether they have published articles in their particular specialty. You can also see Costa Rica Dental Guide's ranking of the Top Dentists in Costa Rica.
Finding the right maxillofacial surgeon in Costa Rica isn't difficult, and the Costa Rica Dental Guide's Free Referral system is the best place to start!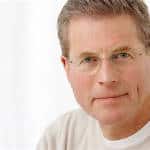 James Madigan is the CEO of CostaRicaDentalGuide.com. Contact them at  care@costaricadentalguide.com
This story was sponsored by Costa Rica Dental Guide.