Moments after Costa Rica recognized marriage equality, Daritza Araya Arguedas, 24, and Alexandra Quirós Castillo, 29, became the first same-sex couple to marry in the Central American country.
Though the coronavirus pandemic prevented large in-person festivities, tens of thousands of people watched a televised commemoration into the early hours of Tuesday. That celebration ended with Quirós and Araya's wedding in San Isidro de Heredia.
"Considering that all legal requirements have been met, with the authority conferred on me by the laws in force in Costa Rica, I declare you, the contracting parties, united in the marriage bond, wife and wife," said Ana Cecilia Castro Calzada, the notary officiating the ceremony.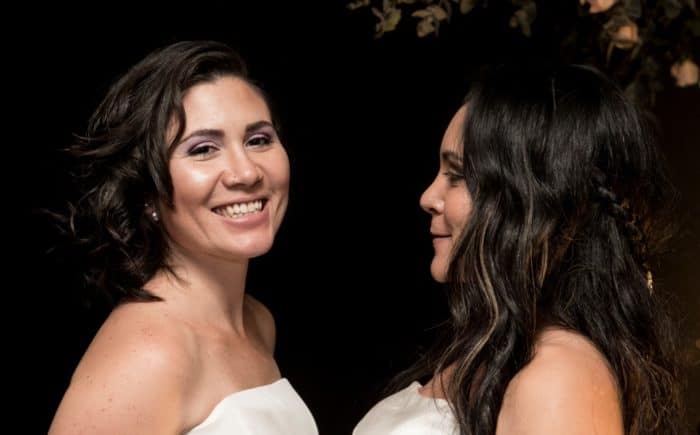 Costa Rica became the first Central American country to recognize same-sex marriage.
"This change will bring about a significant social and cultural transformation in the country," said President Carlos Alvarado in a video broadcast nationally. "Costa Rica recognizes the rights you always deserved and returns a little of the liberty that so often was limited.
"You, your partners, your families, your children will have the same rights as any other person, couple or family in this country."
Tuesday morning marked a significant step toward progressive ideals, and President Alvarado asked for respect from those who do not agree with the milestone.
"I am aware that an important sector of the population disagrees with this legal change," he said. "To all those people I want to say that despite the differences we may have on this issue, we are still the same nation and must walk united."
Watch the historic wedding ceremony below: