Dental veneers have a long history of delivering unforgettable smiles.
Actors, politicians, and just plain normal folks choose dental veneers to give them a look that captures attention and lights up their face. You, too, can take advantage of this excellent cosmetic dental option with dental veneers in Costa Rica at prices that are often 70 percent less than dental veneers in the United States.
The average price for a dental veneer in Costa Rica is from $350 to $550 per veneer. Not surprisingly, the better, more-experienced clinics using the best quality materials are at the higher end of the pricing spectrum. However, if you seek quality and long-lasting results, choose a leading clinic to ensure the best quality.
Porcelain dental veneers in Costa Rica are thin porcelain shells that go over existing teeth, eliminating unsightly gaps, discoloring, shapes and even cracks. Veneers can be applied in less than three visits. The veneers are bonded to your existing teeth, so no surgery is required, creating a beautiful new smile with minimal risk and a fast, easy recovery.
Use Costa Rica Dental Guide to choose the best prosthodontist in Costa Rica. Goodness Dental is consistently ranked as the best dental clinic in Costa Rica for dental implants, crowns and veneers, among many other procedures.
After your veneers are installed, you have an important role to play in their care. You'll want to follow some basic guidelines to extend their life and get the most out of them.
Normal daily oral hygiene also applies to veneers. Brush at least twice daily, floss after every meal and rinse your mouth with an antiseptic mouthwash at least once a day. You don't have to baby your veneers. They're made to withstand normal brushing and flossing. Depending on your eating habits, a veneer may pop off in the early stages of use, when you are still getting used to them. Just visit your local dentist and they can recement your veneer in minutes. Once you get used to your veneers, you will forget that you even have them.
Once you receive your dental veneers in Costa Rica, you should continue to visit your dentist regularly for cleanings. During dental visits, your dentist will do a visual check as well to make sure everything is as it should be. And you don't have to worry about veneers putting you at risk of any oral health problems. They won't pose a risk to your health or have any side effects.
You should know that there are some precautions you should take to ensure your veneers last as long as possible. These precautions include not biting on very hard things like ice, or objects like pencils or pens. Also, you'll want to avoid foods and beverages that could stain your veneers, such as red wine and tea. If you drink red wine, it's best to brush your teeth after drinking.
Dental veneers offer a cosmetic solution that's simple and accessible. Goodness Dental offers you the highest quality materials, top-rated cosmetic dentists and outstanding value. Call one of our patient coordinators and learn why Goodness Dental may be the right Costa Rica dental clinic for you.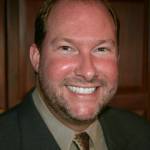 — Patrick Goodness, CEO, Goodness Dental
Goodness Dental is an American-owned dental clinic and is ranked as the #1 Dental Clinic in Costa Rica by CostaRicaDentalGuide.com and GCR.org.  Patients interested in learning more about dental tourism in Costa Rica may contact our patient coordinators Toll Free:
Dr. Peter Aborn: 866-218-1036
Dr. Carlos Fiorito: 866-260-5196
Dr. Karen Yurell: 866-367-6835
Ana Lucia Morales, CPC: 888-256-1768
This story was sponsored by Goodness Dental.