Before it became the park we know today, La Sabana was Costa Rica's first international airport.
This photo shows what that looked like — and just how much San José has changed in the years since. In the image, you can see the old National Stadium and the end of the airport's runway.
But even more notable is the sheer amount of vegetation and lack of development in the land surrounding what is now La Sabana Park.
Here's what that area looks like today, via Google Maps: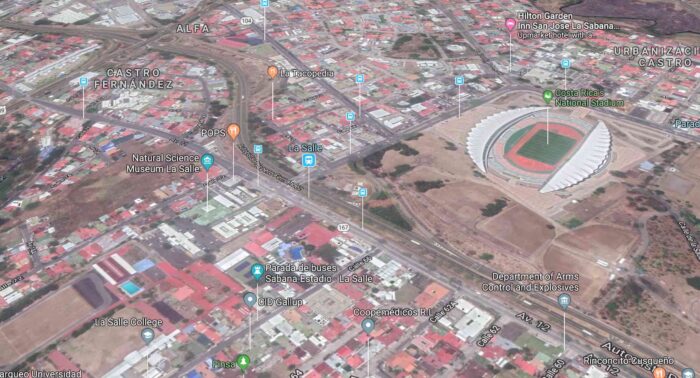 The old National Stadium was demolished in 2008, with its replacement completed in 2011.
This photo was uploaded by Luis Palma to the (now-defunct) Facebook page called Fotografias antiguas de Costa Rica. While undated, it must have been taken after 1940, when the La Sabana Airport was opened.