The first time I met Leslie Howle, the founder of Toucan Rescue Ranch, we were at a wildlife conference in San José five years ago.
Leslie had just attended my presentation about hand-raising and releasing orphaned tamanduas. After my talk, we started chatting about tamanduas and wildlife care when the conversation quickly turned to orphaned sloths.
Leslie always says she remembers me saying, "I'm going to be the first person to track hand-raised released sloths as they reintegrate back into the forest." We haven't stopped talking about sloths since.
Three years ago, our non-profits (The Sloth Institute and Toucan Rescue Ranch) formally joined forces through a program we named "Saving Sloths Together." By combining our resources, skills and guidance, we have been able to save more sloths year after year.
Every time I take a step back and look at what we've accomplished together, I feel very proud of us all.  The TSI sloth release program started as a very small research project in Manuel Antonio, Puntarenas. Now, because of our joint program with TRR, we have two field sites where we collect data on recently released sloths. This enables us to apply what we are learning about sloth rehabilitation and release in real time, rather than just waiting to apply information from formal publications. The sample size of sloths that we are able to work with and learn from has grown exponentially, which has, of course, increased our research potential.
I visit the TRR Release Site in Sarapiquí monthly to check on the progress of the sloths that are in the SST program. In the next couple of weeks, we will be releasing another wave of hand-raised sloths that are ready for their life back in the wild, but so far we have multiple success stories to be excited about!  Here are just a few:
Allie: A young weanling Three-Fingered Sloth who was sick and found by authorities on the ground. After a brief rehabilitation period at TRR, she was released with a tracking collar and is followed daily by our TSI trained sloth technicians.  We have many weanling Three-Fingered Sloths that we have rehabilitated and track at TSI Headquarters in Manuel Antonio, so Allie is a great regional comparison for our study.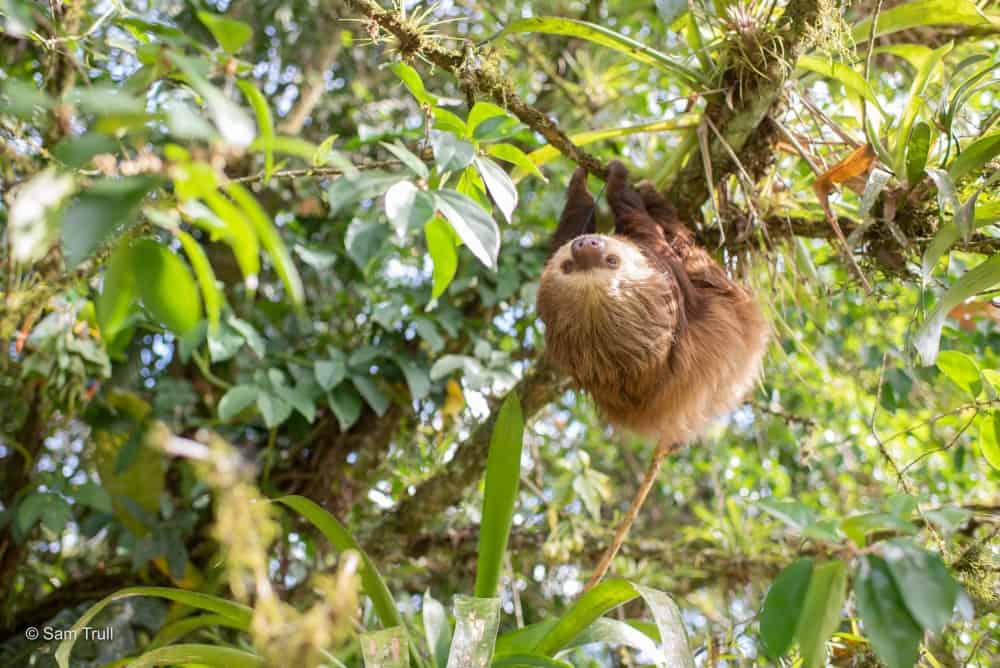 Oro: A male adult Two-Fingered sloth who was admitted to TRR many years ago. Oro was so sick that he was almost euthanized, but after a very long time being rehabilitated he was finally ready for release. Oro is a team favorite and a great example of why you should never give up.  He is being tracked daily and is an interesting example of a sloth that took a very long time to regain his health, but was still able to be released back into the wild successfully.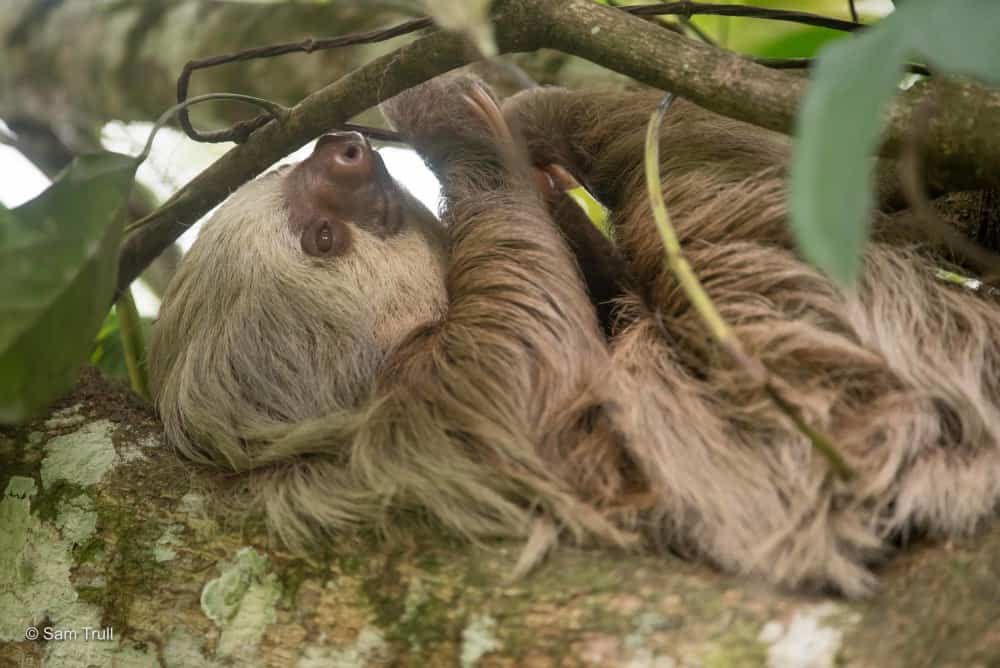 Hannah and Ellie: Hand-raised many years ago, these two were originally raised at TRR without release in mind. However, they are both in our post-release tracking program and are doing really well back in the wild.  They are great examples of how every sloth was born to be wild.  
— Sam Trull is the co-founder and director of The Sloth Institute.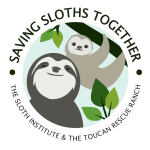 This article was produced by The Toucan Rescue Ranch. The Toucan Rescue Ranch specializes in helping wild animals recover so that they can be reintroduced into the wild. For more information or to donate, visit the Toucan Rescue Ranch website.