You would be forgiven to think our little group ate simple carbohydrate-laden foods, and lots of them, given the calories we were burning each day. But nothing could be further from the truth. We ate like kings and queens.
All our hosts along El Camino de Costa Rica went out of their way to impress us with their local cuisine, and trust me, we loved it.  In a sense, we ate our way across a continent, and I don't believe any of us lost a pound on the hike.
A Taste of Costa Rica: Gastronomy on El Camino de Costa Rica
Just a few examples: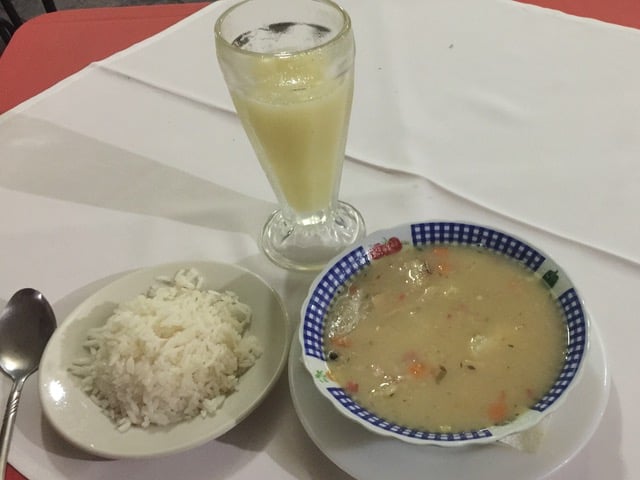 Mondongo soup, made from cow tripe and local root vegetables, was creamy, smooth and warming. Dessert was a simple bowl of caramelized
coffee
beans spiked with cinnamon and served warm.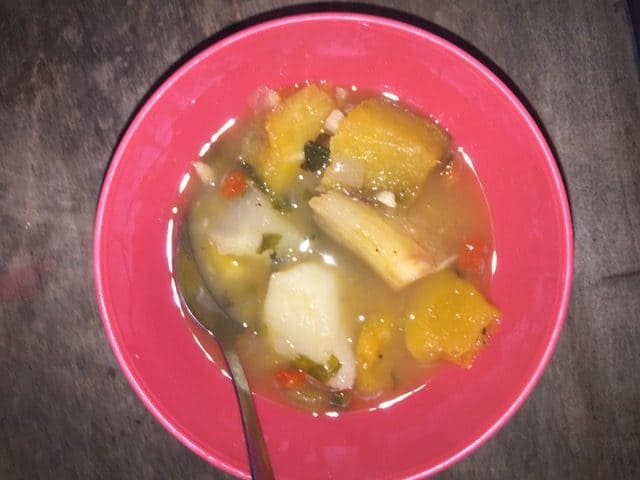 Olla de Carne is the ultimate Costa Rican beef stew.  This was traditionally a community collaboration. Everyone brought the ingredients they could contribute.  Sometimes it was beef, or pork or the rabbit that was caught that day. Everything was thrown into a big pot, and no one went hungry that night.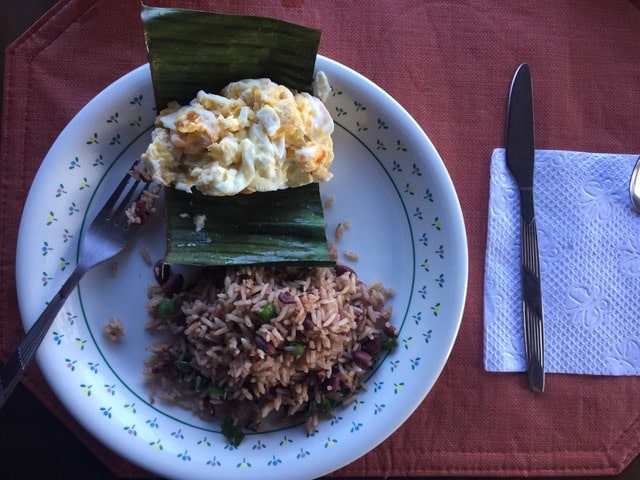 How do you make a simple breakfast of scrambled eggs with
gallo pinto
special?  Serve it on banana leaves at 4,000 ft to famished hikers, that's how.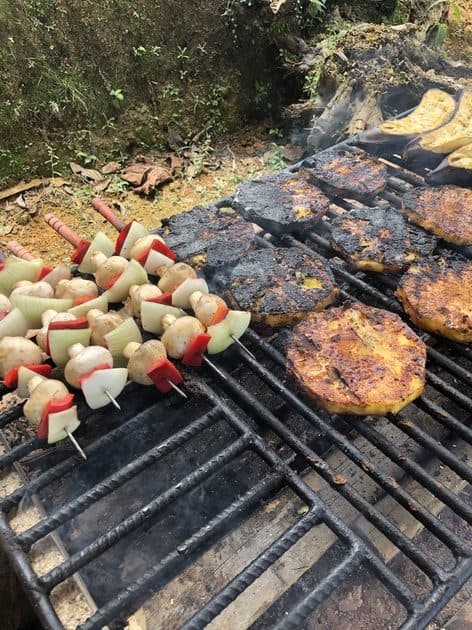 Photo by Garry Wallace.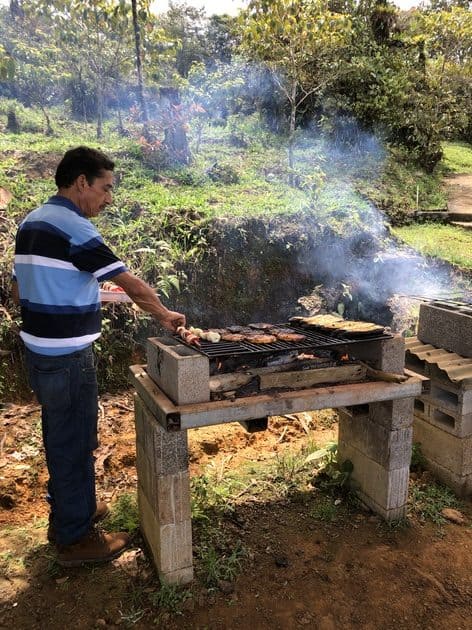 A wood barbecue lunch served on a mountaintop consisting of mushroom skewers, grilled plantain and caramelized pineapple slices, was cooked by Chef Martine.  This has to be the best seat at any restaurant I know.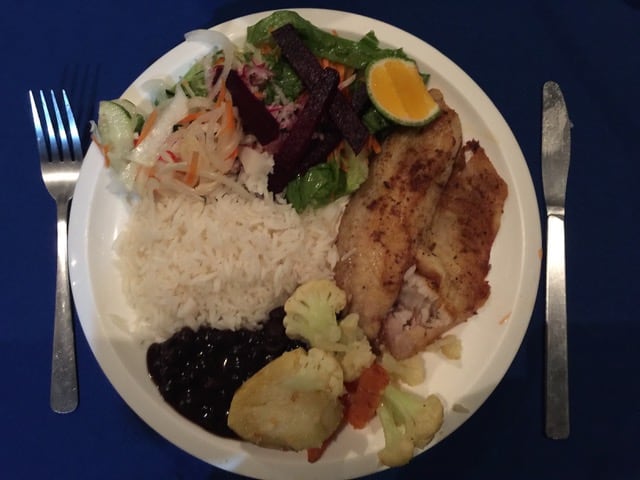 Photo by Garry Wallace.
Healthy and tasty, this meal included fish river trout, lightly grilled served with vegetables and, of course, rice and beans.
No one — vegan, carnivores or omnivores — went hungry on this trip!
Garry Wallace recently completed the Camino de Costa Rica, and he wrote a series of stories recounting the experience.
Here is Part 4 of his hiking the Camino de Costa Rica tomorrow! 
Earlier this year, we told you about Camino de Costa Rica, a 280-km hike from Costa Rica's Atlantic to its Pacific coast. 
Garry Wallace is a managing partner at Serenity Boutique Hotel in Quepos, Puntarenas.  Learn more at www.serenityhotelcostarica.com.