The Costa Rican Hotels and Restaurants Expo, Exphore, took over the Pedregal Events Center in Heredia from Tuesday to Thursday this week.
More than 150 business had booths set up in an attempt to lure in Costa Rica's hotels — hocking everything from craft beer to frozen foods to industrial washing machines.
A valuable piece of the trade show is the ability for Costa Rica producers to connect with other homegrown business.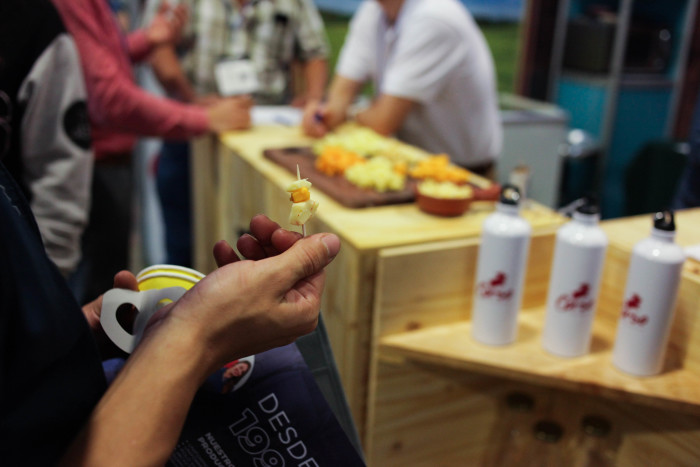 Coby Lang, the owner of Zazel Hot Sauces, a family business, had a booth set up near the front of the events center. The trade show gives a chance for small operations like his to get beyond the numbers with potential buyers. His hot sauces are made from the chile perro, and he claims to have the only industrial hydroponic system growing the peppers in the world, a fact he cheerfully proclaims from behind his row of hot sauces set up to taste.
Across from his booth stood a row of taps showing off products made with Tico Birra, a beer brewing supply chain that specializes in helping hotels and bars set up their own brewing operations. On the other side of the event center was another beer booth, OS Beer, which has been working with Tico Birra since their beginnings as a brew pub in Los Yoses.
There were also several smaller events inside of the event, including a cocktail mixing show and chef competition.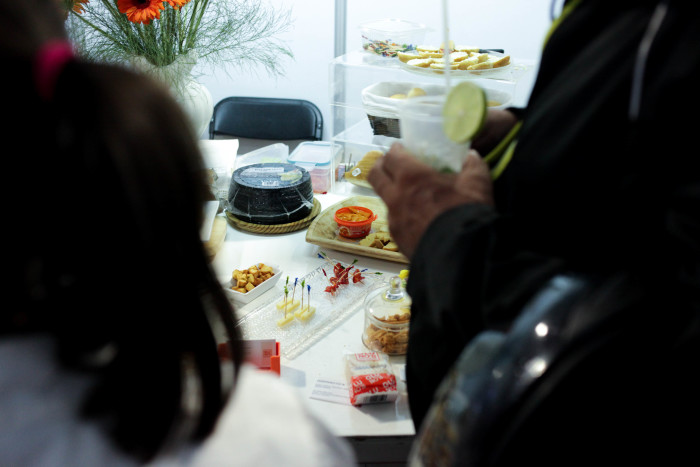 Exphore 2019 marked the trade show's 19th year, and it has grown exponentially since it began. According to Karl Hempel, the director of Exphore, the trade show has gone from a mere 700 meters in 2000 to its current size of 5,000 meters. He attributes the growth of Exphore to the growth of the tourism industry in Costa Rica at large.