Costa Rica on Monday announced the 40-man provisional roster that will serve as the basis for its 2019 Gold Cup campaign.
The list contains Keylor Navas, Bryan Ruiz, Joel Campbell, Kendall Waston and other stalwarts for the Costa Rican national team. Alvaro Saborío, who came out of retirement and helped San Carlos to the Clausura title earlier this month, is also included.
Manager Gustavo Matosas's final 23-person roster will be announced the first week of June.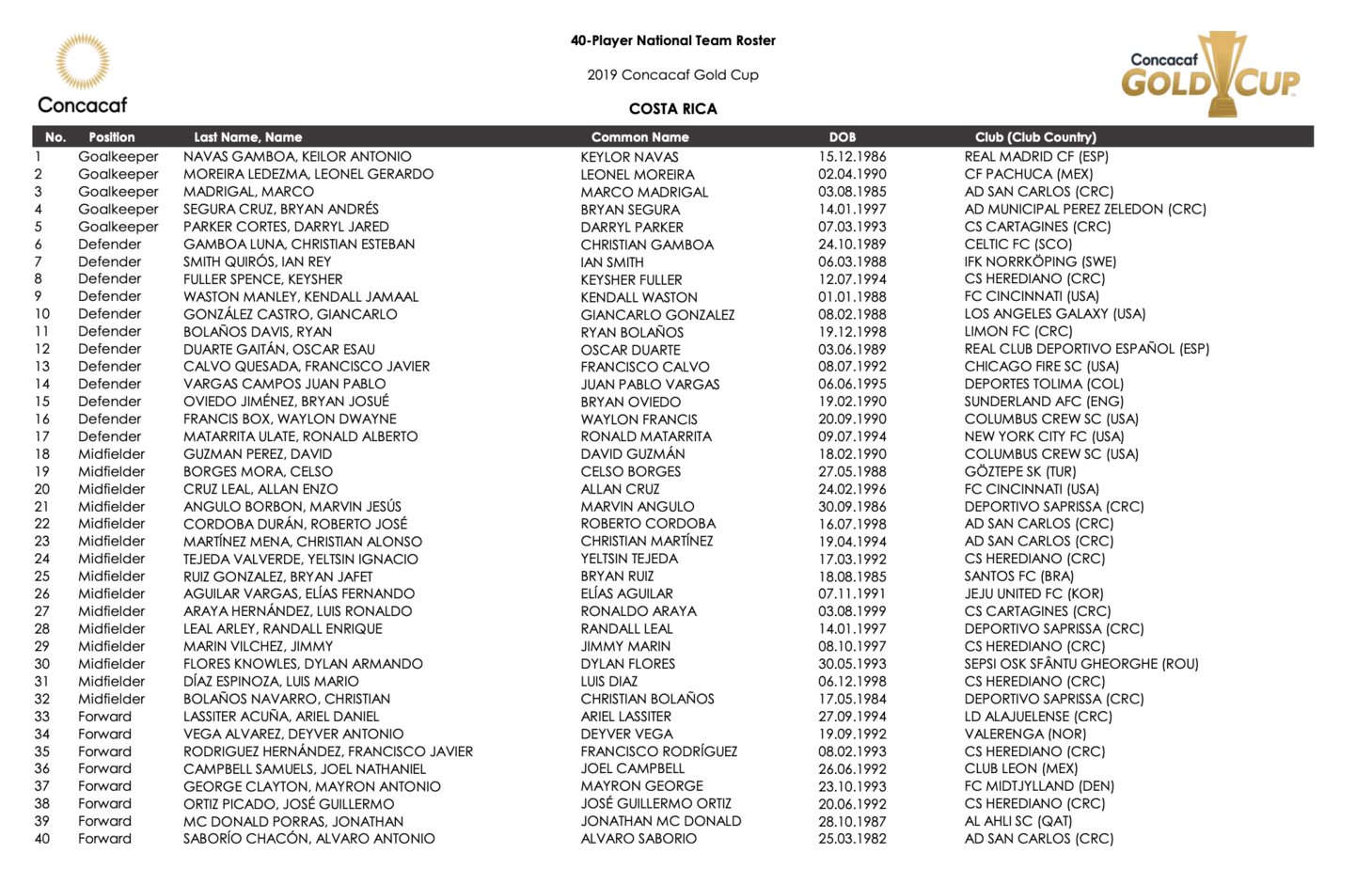 Elsewhere in CONCACAF, 40-man rosters feature Christian Pulisic (Chelsea FC/United States), Raúl Jimenez (Wolverhampton FC/Mexico) and Michael Bradley (Toronto FC/United States).
The 2019 Gold Cup begins June 15, and La Sele starts its campaign with a home match the following day against Nicaragua at the National Stadium in La Sabana.
The 2019 Gold Cup final will be July 7 at Soldier Field in Chicago.