La Prensa, Nicaragua's oldest newspaper, had a blank front page this Friday for the first time in its 93 years. The special front page was protesting the government's refusal to deliver imported ink and paper.
"Have you wondered about living without information?" This is the headline at the bottom of the blank page. The newspaper's stationery and other supplies have been held up in Customs since September.
The newspaper released the following on its second page, which worked as a cover for the publication: "La Prensa Editorial has decided to release this publication today (Friday) which marks 20 weeks since the General Directorate of Customs began retraining raw material from our company that arrived in Nicaragua in September 2018."
The newspaper, which has a critical approach towards Ortega's government, reported that "customs blocking" risks their future publications and qualifies as a "threat to the freedom of speech and access to information of Nicaraguans."
The seizure also affects the newspaper Hoy, a popular media outlet created in 2003 that's also part of La Prensa Editorial group.
Daniel Ortega's government hasn't commented on the Customs retention of the newspapers' essential materials.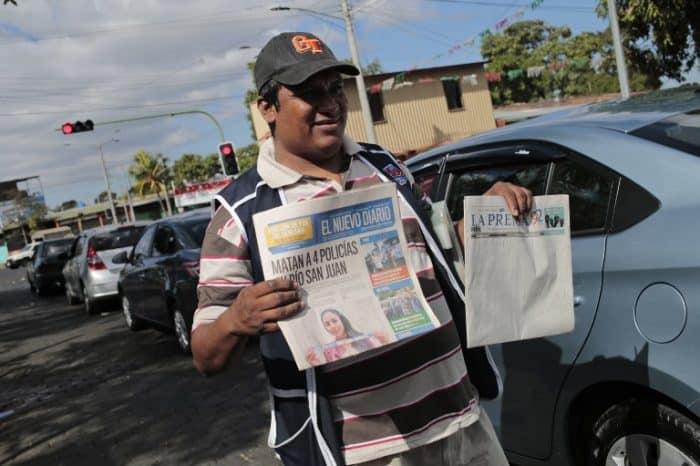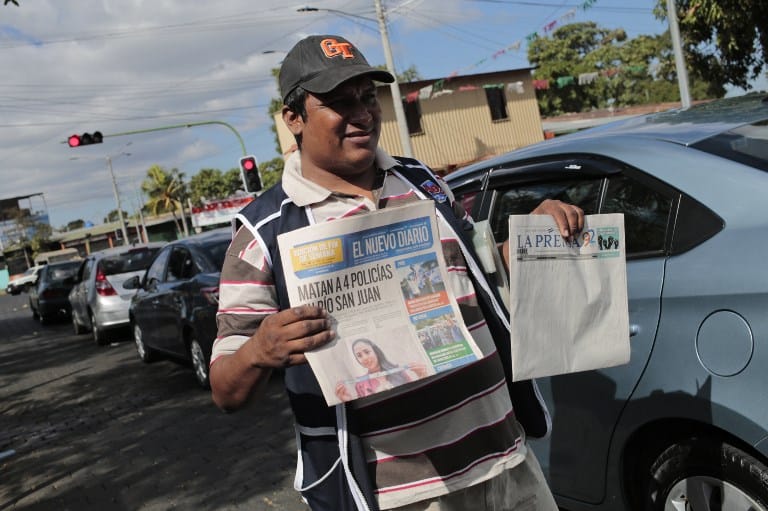 La Prensa says that Customs has retained $132,000 worth of materials since September, including 92 tons of paper, printing plates, glue and photo developing equipment.
They stated that if the government does not deliver the material, La Prensa and Hoy will be forced to report exclusively through their digital platforms.
Nicaragua's independent press has been under government siege for reporting on the protests against Ortega that started on April 18, 2018. According to humanitarian groups, the government crackdown on protests led to 325 deaths and more than 600 people arrested.
Two well-known journalists are among those arrested: Miguel Mora, the director of the closed private channel 100% Noticias, and its press director, Lucía Piñeda. According to humanitarian groups, both are being exposed to abuse in jail.
The Violeta Barrios de Chamorro Foundation registered over 700 attacks against the press since the crisis began nine months ago.
---
This article was translated by Ariana Arguedas Bermúdez.
Join The Tico Times 5 % Club. If only 5 percent our readers donated at least $2 a month, we'd have our operating costs covered and could focus on bringing you more original reporting from around Costa Rica.We work hard to keep our reporting independent and groundbreaking, but we can only do it with your help. Join The Tico Times 5% Club and help make stories like this one possible.
Support the Tico Times