I set out to get coffee at Franco with some friends, but the afternoon heat was so intense that all I could think of was to drink a mango-ginger smoothie. Plenty of water, french fries, and conversation later, along came the coveted carajillo to our table.
It was a wonderful end for a heavy workday: the sunlight was setting on the street and from a dainty coupe glass I was tasting an espresso. An extra frisky one, that is.
At first glance, you could walk by and think Franco is just a coffee and pastry shop. The outside terrace is one and a half blocks east of the Plaza of France (if you have to ask for directions, you'd better call it "el Parque Francia") and is always busy with customers.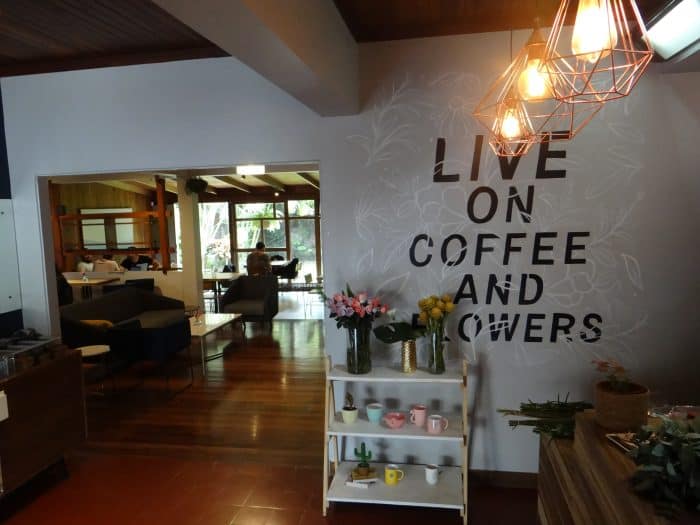 Like other Escalante restaurants, Franco is a refurbished luxury house that became part of the gastronomic movement of the eastern San José barrio. The place is spacious on the inside, with a restaurant area and a patio. In the hall before the tables, a tiny flower shop greets customers.
Not all customers come to the restaurant to eat, but some come early enough to stay for the executive lunch. The outside tables are most usually taken by writers, artists, and students in the search for a work space where coffee keeps on coming from 7 am to 7 pm.
Couple César Madriz and Brandon Mains co-own the restaurant and are the intellectual authors behind the carajillo recipe that was taught to their barista, Jen Kalman.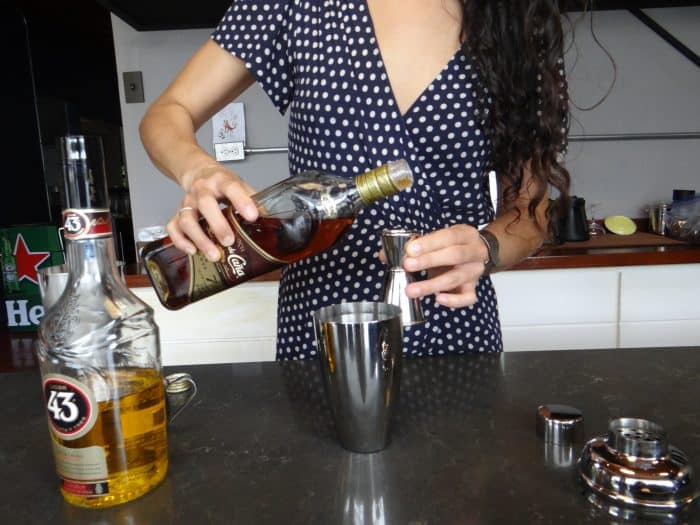 "We designed the drink, but when I tell you how we did it, you will see that its simplicity it's not that simple," Madriz quips on the phone, days after my visit.
The carajillo looks like a thick, innocent coffee garnished with a dried orange slice, which Madriz says helps with the aroma of the cocktail but doesn't overdo its taste.
"It's a double shot of espresso. We try to make it acidic to balance the taste with Licor 43 [a traditional Spanish digestif]. We made a complex mixed drink with balance and harmony. We also add rum to make it more fresh and alcoholic. We wanted to taste more like a cocktail and less like a digestif," he says. "We shake it to make it thicker and frothy."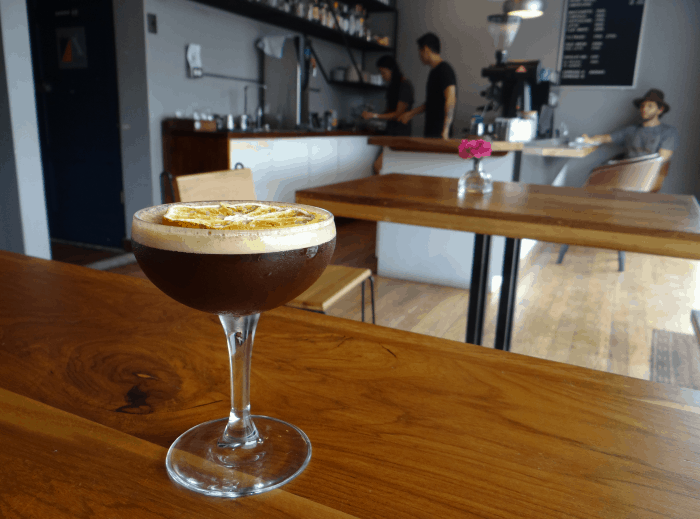 The barista serves the mix in a short coupe glass and the size suits the cocktail because, in Spanish, the word carajillo means "small child." It's just not an affectionate name; it's the kind of thing you would say to a badly behaved small child.
Just like such a child , the first sip smacks you – with caffeine, that is. But then you get to savor the liquor sweetness and at the end comes the mellow punch of rum.
Apotecario's amazing kombucha margarita is not (yet) on their menu
"The first time I tasted the carajillo, I was in Mexico City. It's a common drink there but actually, it was born in Spain. Basically, saying carajillo means saying coffee with liquor. The liquor may change but usually is a sweet one," says Madriz.
Franco first started serving the cocktail just three months ago and it's not yet on the menu. Still, the customers ask for it regularly and it's most popular with those who drink "café cortado, espresso, and short drinks."
"Maybe it won't be as pleasant for those who like tall drinks like gin tonic or sangría," warns Madriz.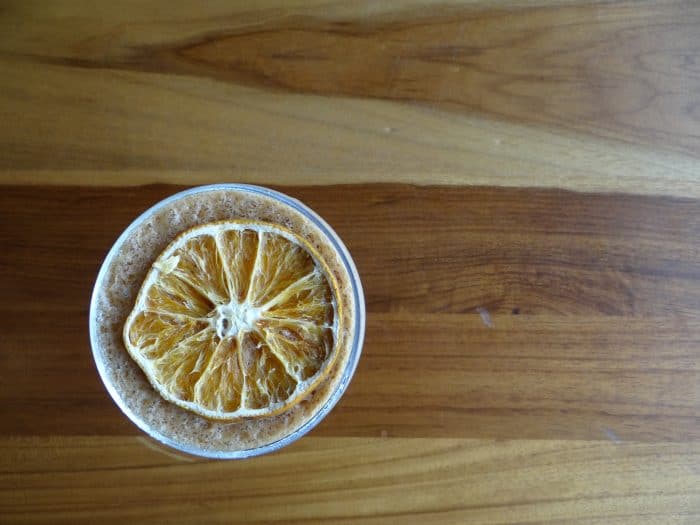 In Spain, says Madriz, the carajillo is drunk as a digestif because they mix the coffee with Licor 43. Restaurants in Italy also offer their coffee spiked, with amari. But no matter what the country you're in when you drink the carajillo, you drink it to overcome the drowsiness after eating a heavy meal.
Certainly, Franco's carajillo is not the kind of coffee you would serve at work — I wouldn't even recommend drinking more than one glass while coworking at the restaurant (unless you really need your creative juices to flow).
"It's a kind of cocktail you can drink between the coffee hour and happy hour. It's a mix of both things", describes Madriz. "Not only does it wake you up after a meal, but it also gets you in a livelier mood."
If you are wondering, as I did, whether you can dabble in the arts of the carajillo at home, you certainly can get your spirits up on your own. It won't be as bubbly as the one they make at Franco, but it will be coffee with liquor, a carajillo nevertheless.
Madriz advises mixing three things: a strong concentrated coffee, a sweet liquor, and some other alcohol. Yes, Franco's has rum it, but that doesn't mean you can't experiment your way – with, say, a little bit of Cacique?
Natalia Diaz is a freelance journalist. She likes her reading the same way she likes her music: with a side of gin tonic. Natalia just started this new liquid diet and she's writing all about it. You can follow her on Twitter @natdiaze.