In the midst of ambitious renovations, Apotecario's kombucha cocktails are barely a month old. They are so new that they're not even on the menu. You have to know about them — possibly from reading this article — and ask for them yourself, or expect the waiters to surprise you with the news.
Three blocks east from Santa Teresita church in Barrio Escalante, Apotecario stands apart from other bars and restaurants in the area because they proudly claim to be la casa del fermento, the home of fermentation.
Their menu may not have as many cocktails as other bars in the area, but what they lack in mixed drinks, they make up for in beer and kombucha. The co-owners, Catherine Smart and Esteban Zamora, specialize in these two drinks. Zamora sells his own brand of beer, Cervecería Calle Cimarrona, and Smart merchandises her kombucha brand, Wild Brews.
The kombucha cocktails — a gin tonic, a margarita, a Moscow mule, and an even rarer martini — are a novelty, but they're a thoroughly planned one.
"Cocktails were my idea because Apotecario's official drink is kombucha", Smart said from Apotecario's patio on an unusually warm day. It was just around lunch, and the place looked brightened up and almost empty.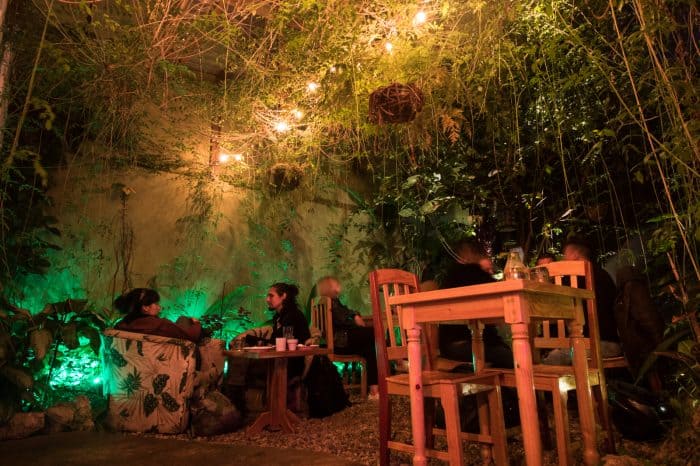 Inside, roots and herbs hang silently from the ceiling: rosemary, chamomile, eucalyptus, garlic heads. In a small cooling space, spearmint hydroponics rest away from the tropical heat of the lush garden where we are seated.
Apotecario's daytime desolation is a stark contrast to the crowded nights when it's nearly impossible to get a seat after 8 p.m.
But just three years ago, Smart wasn't worrying about unseated patrons. She was still busy explaining her Wild Brews business and trying to make others fall in love with kombucha.
"My dad has brewed kombucha all his life since I was in high school. We actually called it el hongo chino [the Chinese fungus]", jokes Smart.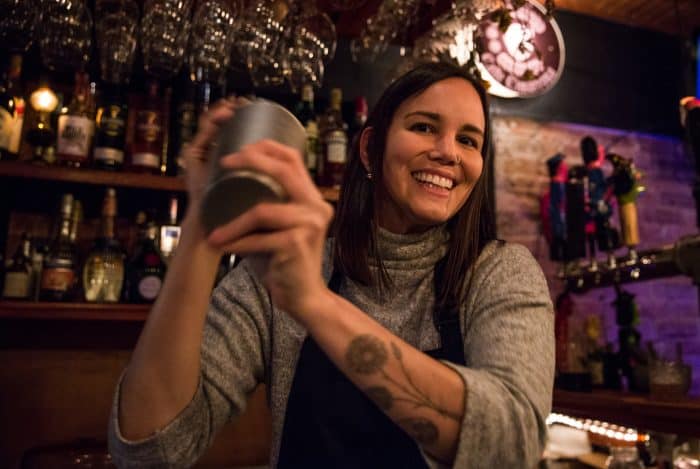 When she started brewing it, the fermented drink wasn't trendy in Costa Rica and it certainly wasn't cocktail material — yet.
"At first the Ginbucha was the only cocktail on our menu. We use a specially designed kombucha that pairs well with gin's flavor," Smart said. "It has hop tea for bitterness and juniper berries, which are the ones that perfume gin.
"We also add a few hibiscus flowers for taste. The idea was to make an untraditional gin tonic."
My first tasting of the ginbucha wasn't pleasant. The kombucha tea infuses the cocktail with a pungent acidic smell and a brownish color. The gin dissipated in this overwhelming taste and my palate missed the modest delicacy of plain gin tonic.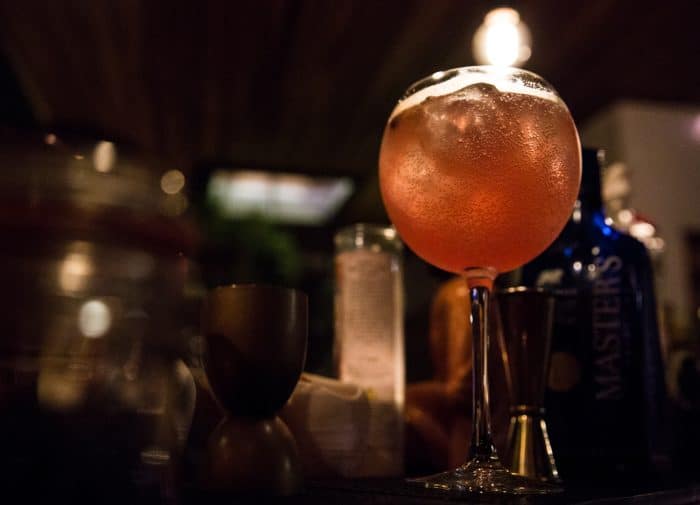 I got a table on a Thursday, one of Apotecario's busiest nights — they usually offer live music — and somehow hadn't connected with the one cocktail that has never failed me.
I was disappointed, but then I followed the waitress' recommendation and tried the brand new margarita mixed with lavender lemonade kombucha.
If I had to describe in one word my second — and last — drink of the night, I would say "creamy." I had never tried a margarita so fragrant because even the salt at the edge of the glass was lavender. Unlike the gin cocktail, the lavender kombucha softens the tequila until it becomes a subtle smoky aftertaste. It is a luscious margarita, literally one of a kind.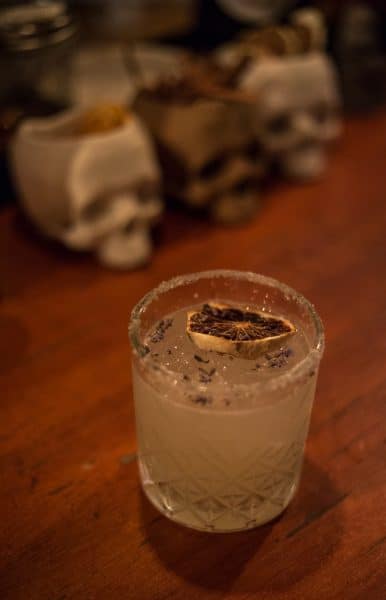 I'm one of the few customers that have tasted it since its creation.
Introducing the new kombucha cocktails to the menu might take time (and new menus), but Smart is confident people will drink them happily. Smart says the only one currently on the menu, the Ginbucha, is popular with clients.
The Moscow mule (patada de mula as they affectionately call it, meaning a mule's kick) and the martini will be full-on available in weeks to come.
You can still ask for both of them, cross your fingers and hope Apotecario has the ginger kombucha or the lemon kombucha sherbet they need for those drinks.
For now, we have to expect the unexpected while Smart experiments in the kitchen.
"I was experimenting with a cranberry kombucha to create a Cosmopolitan because I feel it is starting to trend," Smart said. "We are just starting off but there is a lot of other stuff we could do."
In the coming months, Apotecario's renovations will not only change the cocktail menu but also the place itself. The garden will become a deck, they might tear down a wall, and start selling pastries.
Until Smart and Zamora's dreams become true, we might as well drink up.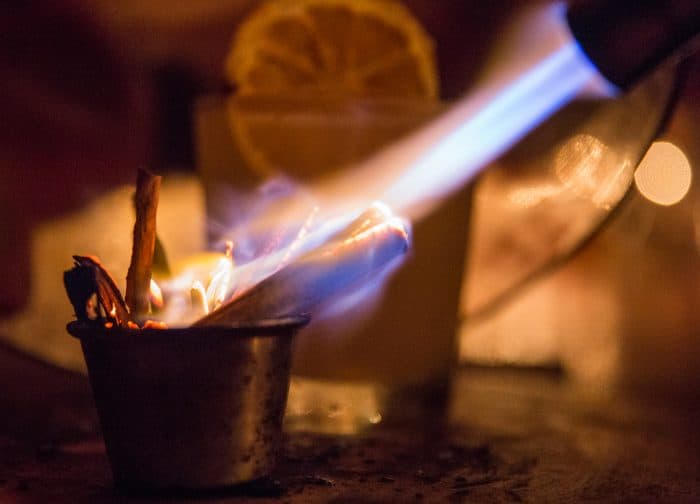 ---
Natalia Diaz is a freelance journalist. She likes her reading the same way she likes her music: with a side of gin tonic. Natalia just started this new liquid diet and she's writing all about it. You can follow her on Twitter @natdiaze.