The year is 1998. A couple in Langley, British Columbia, is excited to welcome their first and only child: Bryn Hutchinson. Bryn's parents are Marian Buechert, a writer and editor of books, magazines and blogs, and Mark Hutchinson, who works in quality control within the food processing industry.
Bryn's parents are thrilled about their child, who is full of life. As Bryn grows up, his parents notice he's quiet, yet an intense person interested in listening more than speaking.
"When Bryn was two, he hardly spoke. He mostly pointed and used just a few simple words. When he finally began to talk, it was in full sentences. Soon he was using long words and complicated vocabulary. He was reading well before he started school, and throughout his life, he read everything from fantasy novels to scientific non-fiction books," Buechert tells The Tico Times in an email.
This natural interest in reading and learning continues to develop when he goes to school, where he immerses himself in his subjects, particularly enjoying English and the sciences.
"He loved maps: collecting them, pinning them on his walls, and drawing maps of both real and imagined places," his mother writes. "He was always fascinated by nature and the environment, which led him into birding."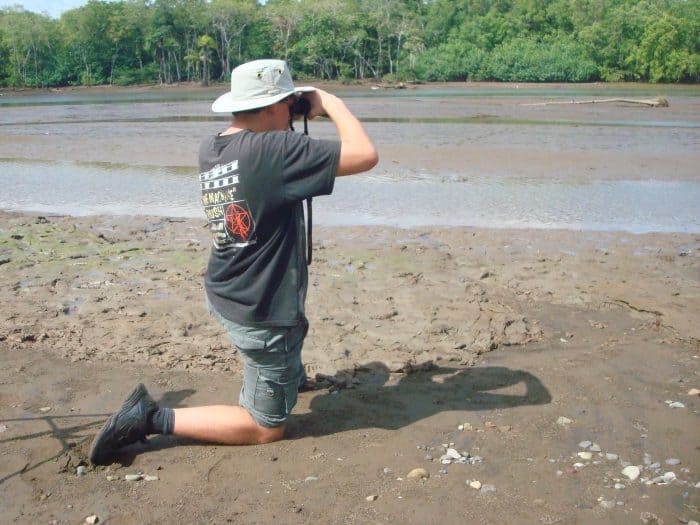 Along with his interest in school, he also enjoys respecting and helping others.
"Bryn was a compassionate, tolerant, and caring friend who accepted everyone as they were. His friends have spoken to me about how they were drawn to him because he didn't judge people and he had a kind of self-contained composure rare in a teenager. He was never cruel or mean. He wanted to help his friends always," Buechert tells The Tico Times.
In December 2014, Bryn and his family visit Costa Rica.
"We chose Costa Rica because we were interested in learning more about this country that had no army and that was famous for its progressive environmental policies. We were also intrigued by the idea that Costa Rica had been ranked first in the world in the Happy Planet Index. And, of course, Costa Rica has amazing bird life," Buechert writes.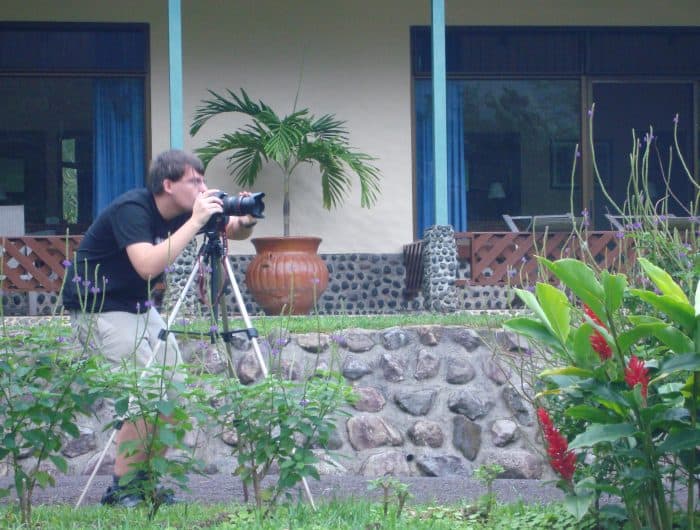 While visiting Costa Rica, Bryn decides to create a documentary titled "Resplendence" about the resplendent quetzal he sees while birdwatching. He applies what he's been learning in his filmmaking course at the Langley Fine Arts School back home, and writes a script describing Costa Rica's quetzal population as well as the country's active role in protecting it.
"Was it possible that Costa Rica's recent population growth would oust the quetzals from even the last of their mountaintop forests? But, as I wandered the streets of San José, one night, I realized that the Costa Rican people wouldn't let that happen," the script reads. "Looking around, I saw the streets were as clean or cleaner than our own streets in Vancouver. Even with fewer natural resources, lower wages and shorter lifetimes, smaller populations and tighter spaces, the people were willing to sacrifice in the name of the environment. I doubted they would allow such a bird to go extinct."
Bryn is so inspired by Costa Rica that he doesn't stop there: upon his return home, he decides to write an orchestral composition named "Pura Vida" for his music program, honoring the iconic Costa Rican phrase.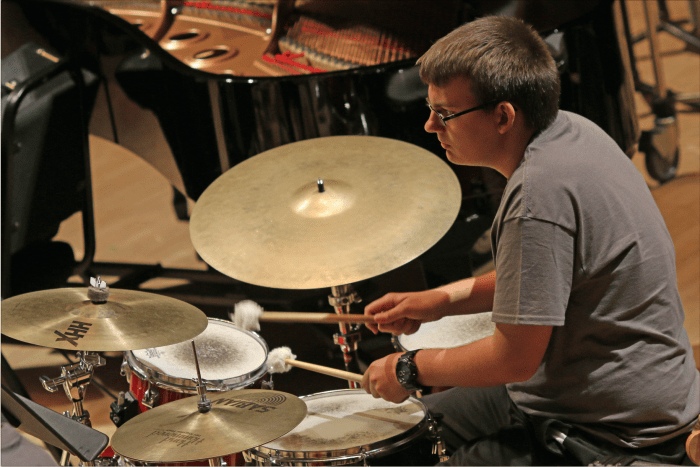 "As part of his requirements for graduating from the music program, Bryn was asked to compose an original music piece on a theme of his choice," Buechert writes to The Tico Times. "The piece is complex and full of tension, which reflected how he saw Costa Rica's challenges. Despite the title of 'pure life,' this is not a sweet pastoral composition; there is a great deal of struggle and push-and-pull happening in it. 'Pura Vida' does not come without sacrifice and determination," Buechert writes.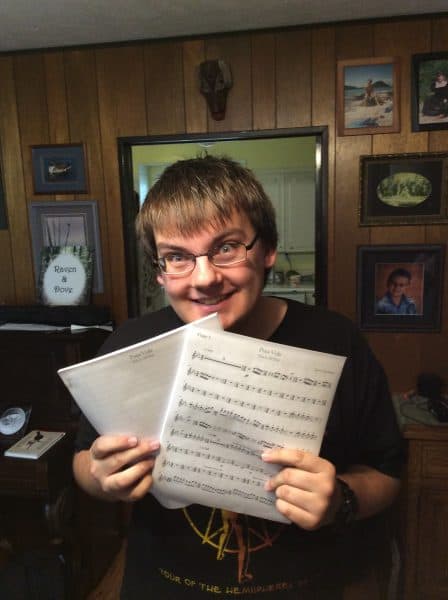 The piece was never performed by the Langley Fine Arts School, due to its complexity.
Following his graduation in 2016, Bryn struggles to choose a university major that he is passionate about; he ends up choosing biology and gets accepted into the University of British Columbia. To help finance his education, he gets a summer job at a wildlife refuge.
Things change in a tremendously unexpected and saddening manner for Bryn's family on his way to work one day: he is killed in a car accident.
"He didn't have his driver's license yet, so he was carpooling to the job in the mornings with a co-worker. En route, she made a fatal error and turned left directly in front of an oncoming dump truck. Being in the passenger seat, Bryn was crushed instantly. The driver survived with minor injuries," Buechert writes.
He was 17 years old.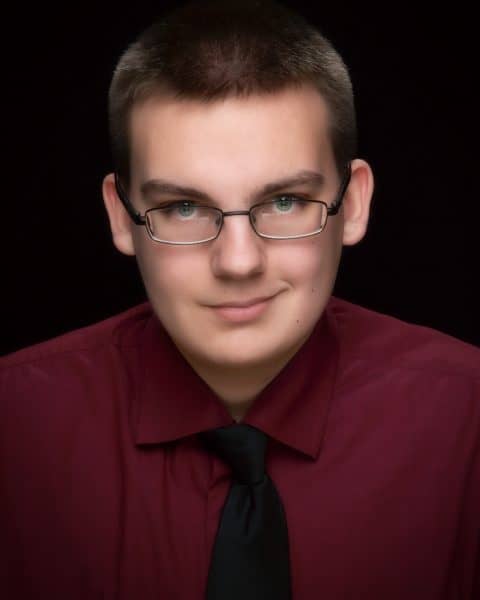 "There is nothing that did not change. Mark calls it 'the day the world ended.' Everyone experiences loss in their lives, but only parents who have lost a child understand what it is like. It is losing the best part of yourself. It is losing your connection to the future. It is seeing your partner suffer through the worst pain imaginable," Buechert writes.
After this unimaginable pain, in a very unexpected manner, the legacy of the pura vida that Bryn left behind was revived. A year after his death, in 2017, Langley Fine Arts School music program teacher Robert Goddard decided to perform Bryn's "Pura Vida" composition at the Christ Church Cathedral.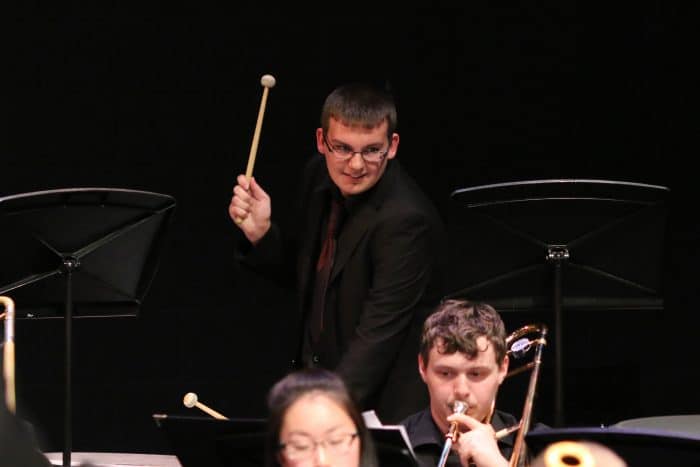 "When we heard the performance, we were so proud, both for them and for Bryn's work, which we finally got to hear with proper instruments," Buechert recalls.
Another surprise was just ahead: during this performance, Maestro Bramwell Tovey, music director of the Vancouver Symphony Orchestra, heard the piece and was hooked. He wanted the Vancouver Symphony Orchestra to perform it, and so it did this year: the orchestra performed it at two concerts in June at the Orpheum, a theater and music venue located in Vancouver.
"To sit in that theater and hear the full orchestra play our son's music was a bit surreal, but afterward, we met backstage with Maestro Tovey and he was so warm, down-to-earth, and kind in speaking to us that I was able to take it all in a bit better," Buechert tells the Tico Times.
Watch the Langley Fine Arts School Orchestra perform 'Pura Vida' at the Christ Church Cathedral
Bryn left behind a musical legacy of the pure life inspired by Costa Rica; a legacy that allows his parents to hold on of who he was, how he thought and what he chose to express through art.
"There is nothing that can ever compensate for Bryn's loss, but as his parents, we cling to what he left behind, including his music. One of my friends who was at the Orpheum concert said to me afterward: 'In my interpretation of how the world works, some aspect of Bryn is now floating around the ceiling of the Orpheum, mingling with aspects of Shostakovich and Tovey et al. Not bad company.'" Buechert writes. "Indeed, it seems as if each time his music is played, a part of him is still alive and sending us his message, one of love for life and for the things that make life worth living."