For seven consecutive years, designers Paco Cervilla and Alfredo Enciso along with the Museum of Contemporary Art and Design (MADC), have been organizing the International Design Festival (FID) in San José. This year its seventh edition will be held at the Antigua Aduana from March 10-12 with a list of fifteen guests representing the fields of cinematography, design, visual arts, innovation, photography, interaction, creativity and music.
However, the speakers aren't the only attraction of this unique festival. During the FID, the city of San José becomes Latin America's creative hub for three days through the festival's efforts to boost the capital's economy by bringing in specialized tourism; supporting the more than 20 local restaurants in Paseo La Luz, Barrio Escalante; and featuring 60 local designers who participate in the Espacios FID fair at the Casa del Cuño, part of the Antigua Aduana complex.
According to Cervilla, the FID's purpose has been the same throughout these seven years: to position Costa Rica as a creative and innovative country on a global level.
See also: International Design Festival: How to organize a massive, successful event in Costa Rica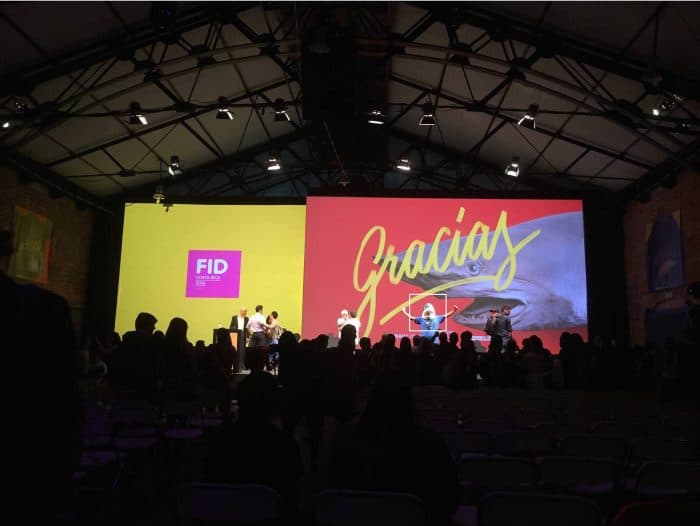 "When a country is perceived as an innovative, creative place in which things are happening, it attracts foreign investment. It attracts clients, and we also wanted to promote specialized tourism because San José has always been a transit zone. People come here, stay for a day and then leave," Cervilla told The Tico Times. "San José's potential as a tourist destination wasn't being exploited before, and we analyzed the importance of having a festival within the city that works as an urban activator."
Cervilla also mentioned that recent editions of the festival have received approximately 550 attendees from 14 different countries including Guatemala, Panama, Colombia, Peru, Bolivia, Brazil, Spain, Canada and many others. This tourism generates between $130,000 and $150,000 during the three days of the festival. The FID has also generated $400,000 in global publicity for Costa Rica.
"The festival has become one of the city's most important driving economic forces for urban activation, and it has become an event in which a great quantity of money moves within San José and stays in many of its businesses," Cervilla said.
One of the examples of the businesses near Barrio Escalante that benefits from the FID is the local restaurant Al Mercat, whose menu features local produce such as chayotes, papaya and güitites prepared by chef-owner José Pablo González.
Al Mercat created an alliance with the FID that has allowed them to participate for four consecutive years with its food stand outside the Antigua Aduana and its local restaurant in Barrio Escalante near the Spanish Cultural Center (CCE).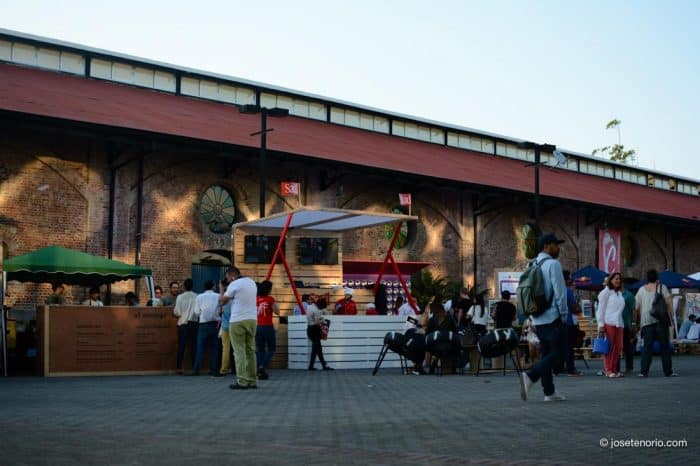 For González, this particular event has allowed him not only to grow financially, but also to generate new contacts through networking.
"The FID experience during those three days is explosive. You get to meet a lot of people and exchange information. It's three days of enrichment from a visual level to a professional level. Definitely for us it's huge exposure in which a lot of people move through here. During those days we have a great increase in our sales, both at the food stand and the restaurant," González told The Tico Times.
Meanwhile, the parallel event Espacios FID at the Casa del Cuño next door consists of a regional design fair curated by the MADC, for which 60 stands were chosen for this year.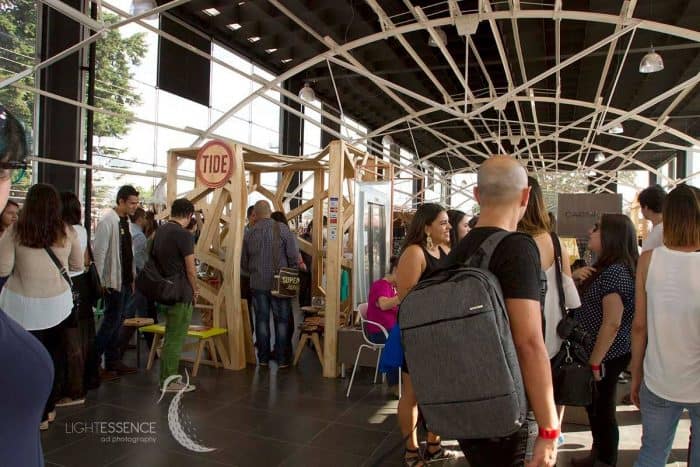 According to MADC Director Fiorella Resenterra, "a visibility, projection and promotion platform has been consolidated to boost local design brands. It's a space in which many projects launch themselves into taking a second step as a business: having their own shop or creating a more established distribution circuit of its products."
In the case of the designers Ximena Esquivel from Ximena Esquivel Joyería and Oliver Skinner from Plivertees, Espacios FID has allowed both of them to generate income for their businesses and create networking that has helped them with long-term sales growth.
This year Esquivel will be participating for the third time at Espacios FID, with her jewelry line that merges silver and semi precious stones.
See also: 5 questions for a Costa Rican jewelry designer – 'Nature is my inspiration'
"The first time I participated it helped me get the contact of a business to whom I still sell a lot of my jewels," Esquivel told The Tico Times. "Last year we sold as if it were Christmas. These types of activities have helped to get people educated to appreciate national design products… As more events have been taking place, people have been searching more for these local products and continue purchasing them."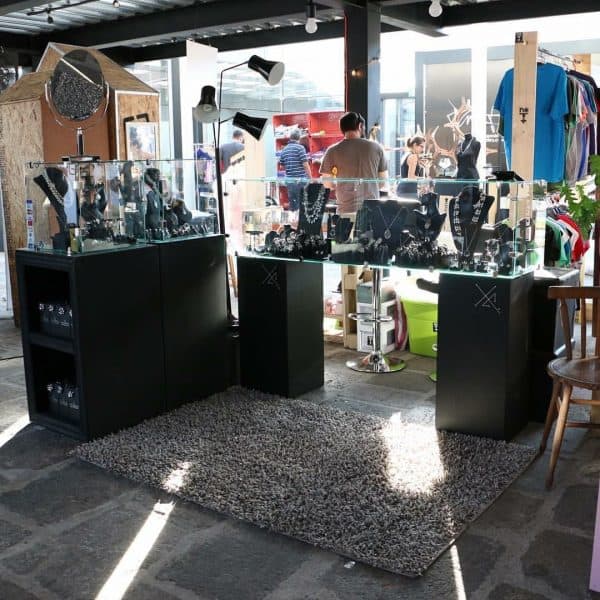 Skinner has participated in all editions of the Espacios FID with his Plivertees pop-culture T-shirt brand. The FID has allowed him to network, beginning collaborations with other artists and creating an alliance with Véritas University design professor Ana Castillo.
See also: 5 questions for Costa Rican designer Oliver Skinner – 'Just be yourself'
"Espacios FID has allowed me to expose my work through my brand. It has become a space to establish alliances with other designers and students who aspire to some day have their own [business]. It's an ideal space to do networking because of the Central American audience that comes here," Skinner told The Tico Times.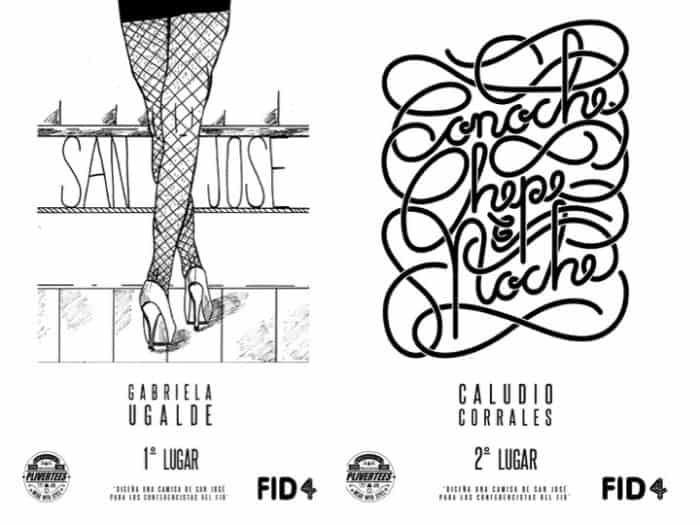 During the FID's fourth edition, Skinner gave all FID speakers a special T-shirt designed by artist Gabriela Ugalde with a San José theme. The FID has allowed Skinner's business to grow in exposure and allowed him to pay the seamstress and serigraphy company that help him.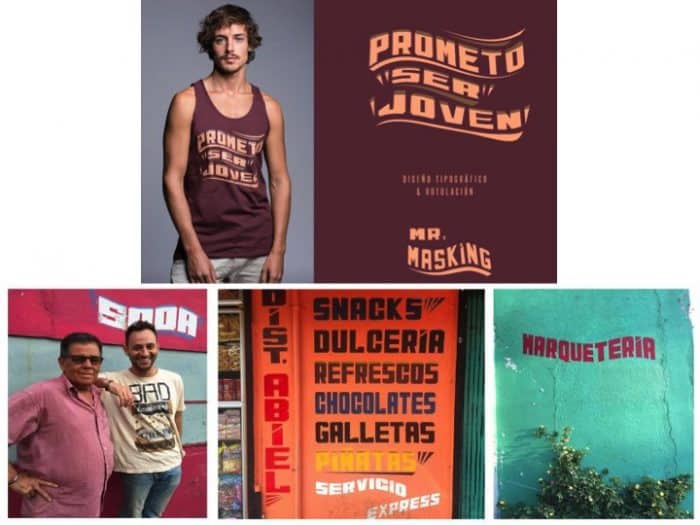 Year after year, the FID has boosted San José's economy through education, tourism, gastronomy and design, allowing it grow as an urban reference in Central America.
Tickets to the 2016 FID are for sale at the stores deaquí y deallá and Saúl E Méndez, and on the FID webpage. For more information visit the FID Facebook page.