The last week of December is a great time to head to the beach in Costa Rica, except for the fact that everyone else is already there. Between Christmas and New Year's, hundreds of thousands of Ticos flock to the coasts for year-end vacations. Hotels are fully booked, restaurants are packed and traffic jams are common.
If you've got some time on your hands, but are looking to stay a little closer to the Central Valley, here are five great one-day getaways from San José.
1. Irazú Volcano and the Sanatorio Durán
Located about 50 kilometers east of San José, Irazú Volcano is one of the most accessible craters in Costa Rica. With its huge, sandy crater, it will make you feel like you are visiting another planet. At 11,260 feet, this national park has trails leading to the border of the main crater and the lookout point.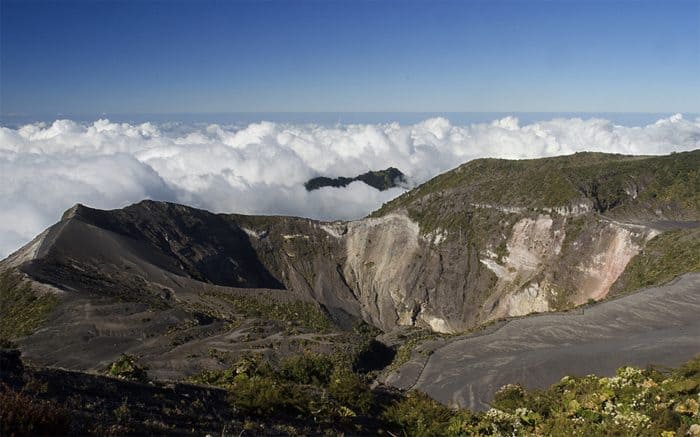 Arrive as early as possible in the morning and your chances for a cloudless view of the crater will improve. If you are lucky enough to arrive on a clear day, you might be able to see the Caribbean and the Pacific at the same time.
On the way down from Irazú, make a visit to Sanatorio Durán, an abandoned hospital built in 1915 for the treatment of tuberculosis patients. In the early 1960s it ceased operations, and later it was used as a prison until it was closed due to lack of maintenance. Watch out for ghosts — this is said to be one of the most haunted places in Costa Rica.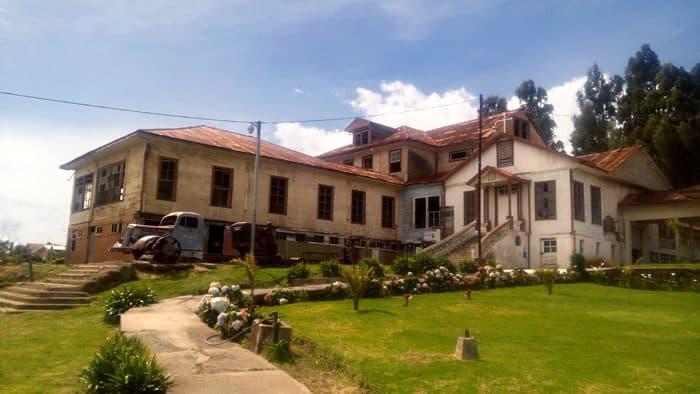 Getting there: From San José, take Highway 2 to Cartago and then Highway 219 east, following the signs to Irazú Volcano. The highway is in great condition and the views are stunning. Not long after the big white statue of Jesus on the right, look for a sign pointing left toward "PRUSIA." The sanatorium is 500 meters down this road. Buses headed to Irazú can also drop you off here. Keep going about 18km to reach Irazú Volcano. 
Irazú Volcano National Park
What to bring: Warm sweater and a windbreaker, comfortable shoes. There are restrooms, a parking area, picnic tables and a souvenir shop/coffee shop.
Hours: Open from 8 a.m. to 3 p.m.
Admission: ₡1000 for nationals and residents; children ₡500; foreigners $15; children $5.
Sanatorio Durán
Hours: Daily 8 a.m. to 4 p.m.
Admission: ₡1,200
For more info: (Spanish) https://es.wikipedia.org/wiki/Sanatorio_Durán
(English) http://www.govisitcostarica.com/blog/post/duran-sanatorium-hauntingly-beautiful.aspx
2. Explore Cartago, Orosi, Ujarrás Valley and Tapantí
Taking off from San José toward Cartago, first make a quick stop at the Basílica de Nuestra Señora de los Ángeles (Our Lady of the Angels Basilica), a Roman Catholic church dedicated to the Virgen de los Ángeles. Every year in early August, the basilica becomes a pilgrimage destination for some 2.5 million Costa Ricans, many of whom join in the celebrated 22-kilometer walk to the basilica during the romería. Many Ticos make a longer journey from different parts of Costa Rica.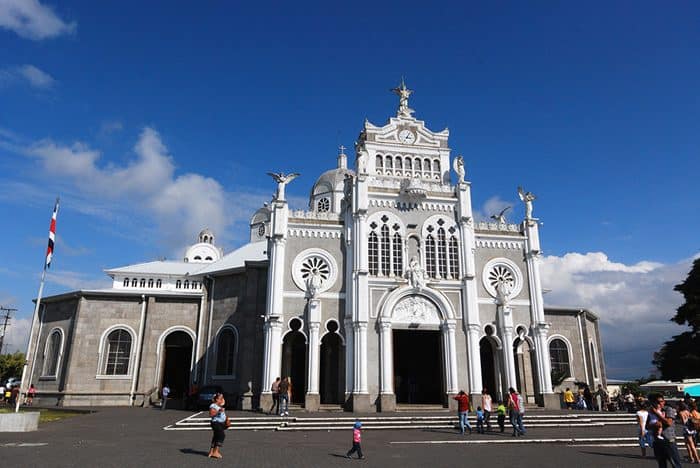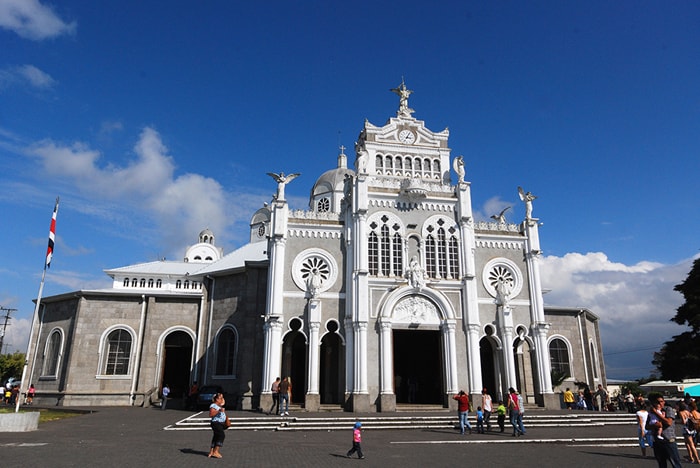 You don't have to drive far before you reach the incredibly beautiful Orosi and Ujarrás valleys. The drive down will reward the traveler with spectacular views of Lake Cachí, coffee plantations, small towns and surrounding mountains. Orosi is home to the oldest church still in use in Costa Rica, built in 1743. Next to it, you'll find a small museum with a collection of religious paintings, artifacts and period clothing.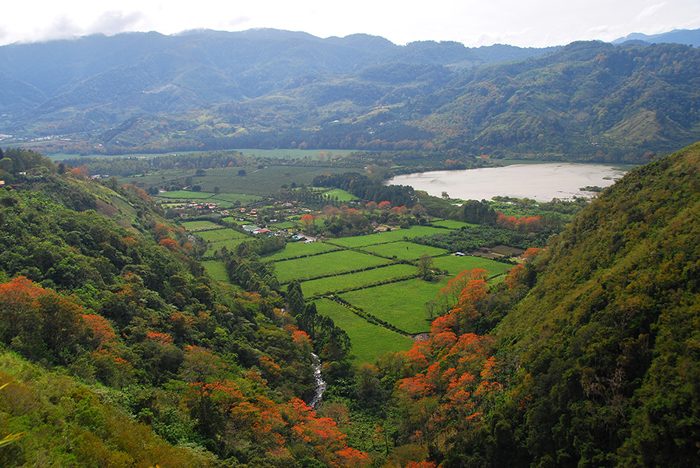 Nearby Ujarrás is home to the ruins of the oldest church in Costa Rica, originally built between 1575 and 1580, then rebuilt between 1681 and 1693. It is surrounded by beautiful gardens, perfect to enjoy an empanada or a chorreada sold by local vendors.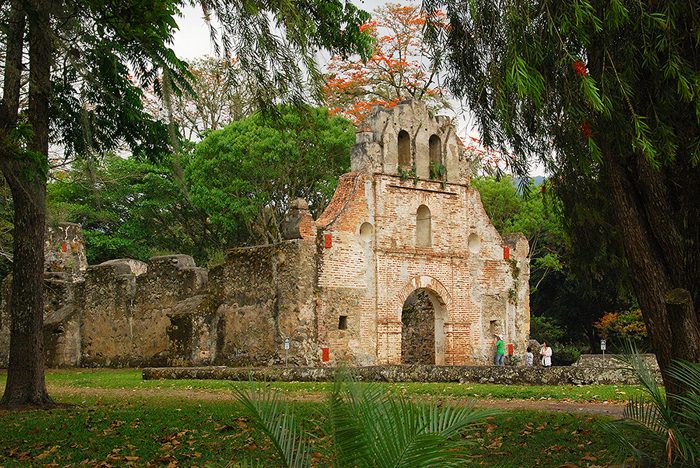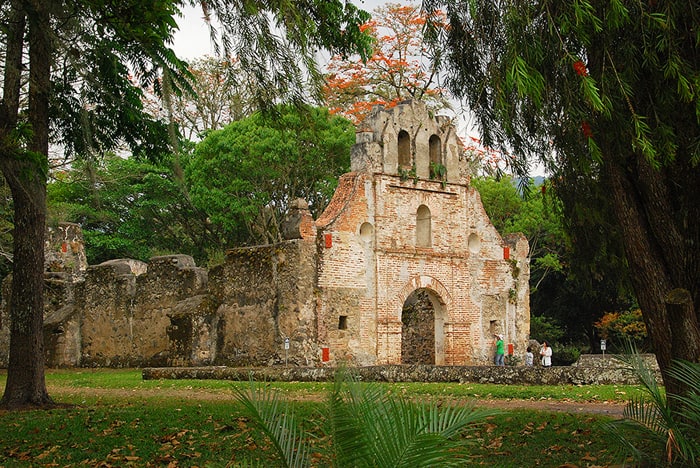 Tapantí National Park, located at the southern end of the Orosi Valley, consists of several hiking trails extending through the park, leading to waterfalls and scenic overlooks. The park is considered a must for bird watchers, and it has picnic areas and restrooms.
We recommend lunch at La Casona del Cafetal, on the shore of Lake Cachí.
Getting to Orosi: From San José, take the Florencio del Castillo highway to Cartago, where the Basilica of the Angels is located. From Cartago, drive southeast to the town of Paraíso, then take the road to Orosi Valley.
Getting to Tapantí National Park: Take the main highway east out of San José to Cartago and follow the signs to Paraíso and Orosi. As soon as you leave the town of Orosi, bear left with the main road, cross a little bridge, turn right and you'll soon see signs for Tapantí. Four-wheel drive is recommended but not essential. You can also take a bus to Orosi and find your own ride into the park.
What to bring: Comfortable walking shoes, insect repellent, poncho and/or windbreaker.
Hours: Open from 8 a.m. to 4 p.m.
Admission to Tapantí National Park: Locals and residents ₡800; children ₡500; foreigners $10
For more info: wordpress-257819-2837440.cloudwaysapps.com/travel/orosi-valley/
wordpress-257819-2837440.cloudwaysapps.com/travel/2015/04/tapanti-tarantulas-tapirs-and-the-end-of-the-road-in-costa-rica/
3. Poás and La Paz Waterfall
Poás Volcano is one of the major attractions in the Central Valley, boasting one of the largest craters in the world. Arrive early to reduce the chance of clouds. When the clouds do lift on Poás, the crater reveals myriad colors, delicate landscapes and vapor columns. Be sure to take the trail to the emerald-colored Botos Lagoon, which is an old crater surrounded by lush vegetation.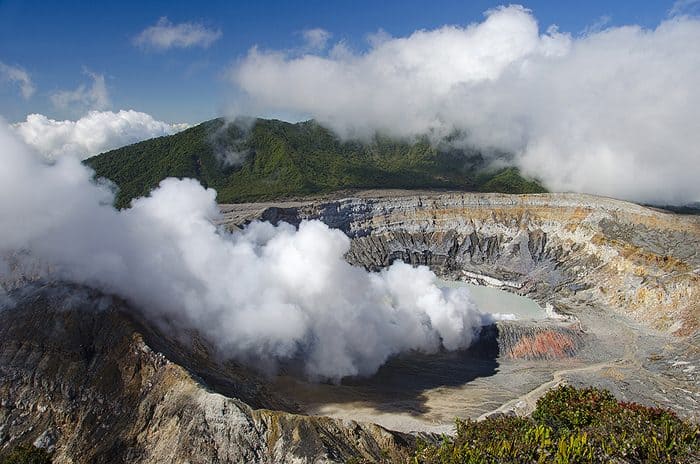 On the road down try out strawberries with sour cream, recently harvested produce and other treats offered by roadside restaurants and vendors.
Located on the slopes of Poás Volcano, La Paz Waterfall Gardens offers a butterfly observatory, hummingbird and bromeliad gardens, two restaurants, a serpentarium, a frog pond and five gorgeous waterfalls with platforms to get a closer look.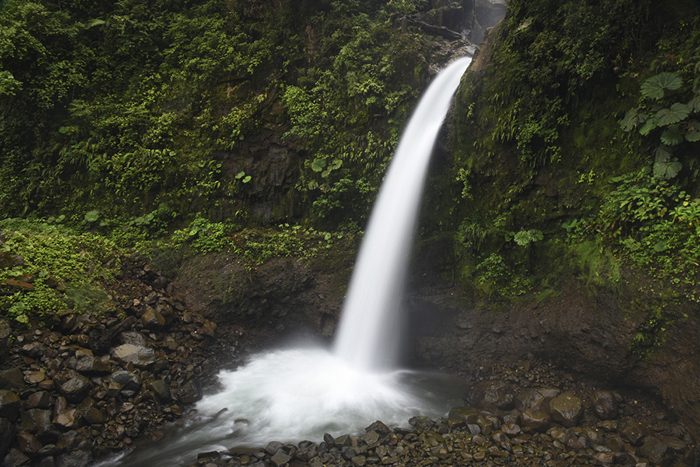 Getting to Poás Volcano: From San José head west to Alajuela, across the highway from the airport. Take a right toward the city of Alajuela heading north. Follow this all the way through town and it becomes route 130 Fraijanes. There are signs for the national park.
Hours: 8 a.m. to 3 p.m.
What to bring: Warm sweater and a windbreaker, comfortable walking shoes, water and snacks. The visitor's center provides restrooms, parking area, picnic tables and a souvenir shop/coffee shop.
Admission: Locals ₡1,000; children ₡500; foreigners $15; children $5.
La Paz Waterfall Gardens: Coming down from Poás Volcano, make a left at the intersection where it says Heredia – Vara Blanca – Sarapiquí. Later make a left at the gas station at Vara Blanca and proceed for 5 km. La Paz Waterfall Gardens is on the left. If you keep driving past it, a few kilometers down the road you can see the La Paz Waterfall on the side of the road.
For more info: www.waterfallgardens.com/la_paz_waterfall_gardens.php
4. Catarata del Toro and Hule Lagoon
A stunning gem, Catarata del Toro is a 91-meter (300-ft.) waterfall located near the small town of Bajos del Toro, Sarchí. The trail, which provides several views of the waterfall, has one section with 375 steps. It's easy going down, a bit harder going up. Making it to the bottom rewards the visitor with a close-up view of the base of the waterfall and unique rock formations that make up the extinct crater it falls into.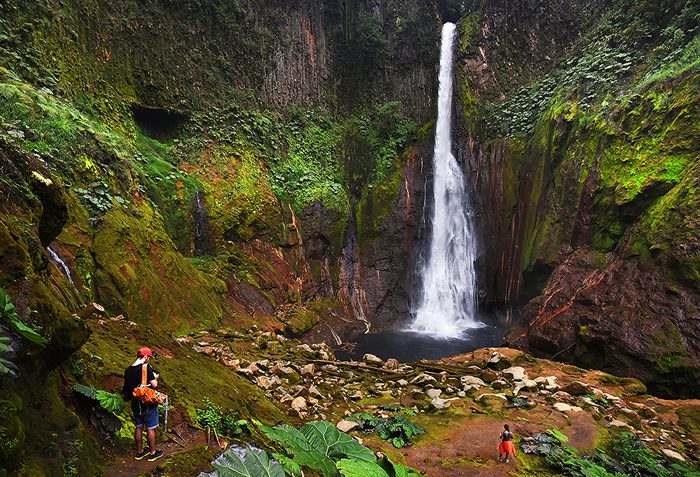 Getting there: This is a two-hour drive from San José. From Sarchí, head to the town of Bajos del Toro. From there, head 6km north. It's also reachable from Sarapiquí. Access is through a private reserve that surrounds it, which also provides parking space and a restaurant.
Hours: 7:00 a.m. to 5:00 p.m.; closed on Sundays.
Admission: $14
What to bring: Comfortable walking shoes, poncho, water, snacks.
More info: www.catarata-del-toro.com
Not too far away is Hule Lagoon, an extinct crater located about 40 minutes from the Catarata del Toro. It has two other smaller lagoons. The main lagoon is surrounded by lush primary rain forest. If you want to get to the base, you can do a one-hour hike along a dirt road that leads to the shore. This can also be reached by 4×4, but it's a good idea to check with locals on the condition of the road.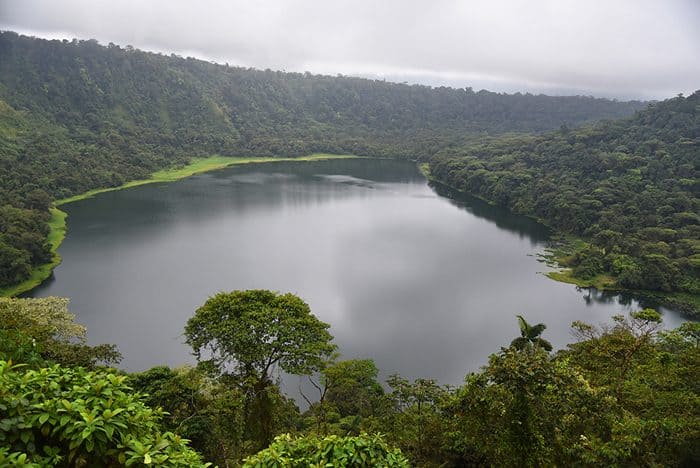 Lunch and snacks are available at the Mirador Bosque Alegre, located on the rim of the crater. It also provides spectacular views of the lagoon.
Getting there: From Catarata del Toro, it takes about 40 minutes by car. A car with good clearance is recommended for a strip of about 10km of gravel road before arriving at the viewing point.
Admission: Free.
5. Barva Volcano
A low-key alternative to Poás and Irazú volcanoes, Barva Volcano is perfect for those seeking a lesser-known destination. Located in the province of Heredia, Barva is part of Braulio Carrillo National Park. It offers several trails through misty forests; we recommend taking the main trail to Barva Lagoon, the dormant crater of a volcano. The hike back and forth to the ranger's station might take two to four hours, depending on your physical condition and how much time you take to admire the lake and vegetation.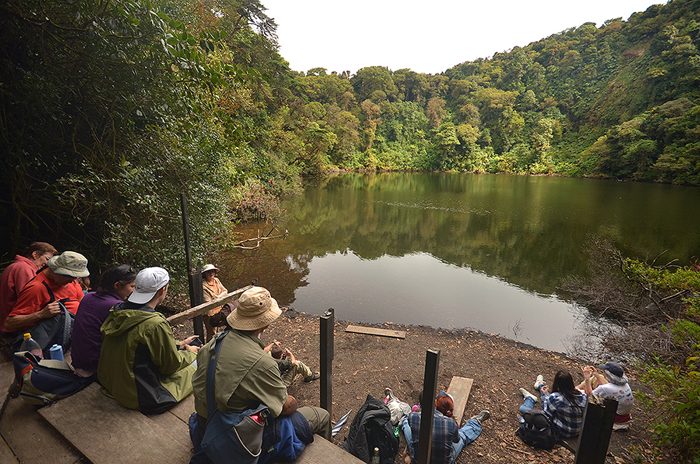 Getting there: From San José take Highway 3 through Heredia and continue north on Highway 114, which will dead-end at the entrance to Barva after taking you through the mountain town of Sacramento. For the road past Sacramento, 4-wheel drive is a must.
Admission: It costs $12 for non-residents and $2 for residents to enter Braulio Carrillo National Park.
What to bring: Hiking boots or durable rain boots, rain gear, lunch, binoculars.
For more info: www.facebook.com/pg/VolcanBarvaCR/about/