Extensive studies have proved that blackberries are high in antioxidant concentrations, but researchers of the Costa Rica Institute of Technology (TEC) are now trying to identify the exact elements that could help prevent various types of cancer.
A six-member team of researchers from TEC's Biotechnology Research Center (CIB) seek to determine whether blackberries could kill cancer cells within human cells, and if they also have properties to prevent cancer.
The group already found that blackberries are highly efficient in preventing cell damage caused by exposure to ultraviolet radiation, the main cause of skin cancer.
Skin cancer is the most prevalent type of cancer in Costa Rica according to the Social Security System, or Caja. According to agency's records, every year approximately 100 cases are diagnosed and the disease claims on average 40 lives.
Why blackberries?
A study from the University of Costa Rica (UCR) in 2012 found that tropical highland blackberries (Rubus adenotrichos Schltdl.) are a great source of antioxidants. These are substances that may prevent or delay some types of cell damage.
TEC researchers are now using some of the results from that study to evaluate blackberries' potential to prevent skin damage caused by exposure to ultraviolet radiation. In the first stage of their research, they worked in collaboration with experts from the UCR and from the University of Wisconsin. The results of that study were published in the Journal of Photochemistry and Photobiology.
CIB researcher Laura Calvo said in a written response that during that stage, the study obtained positive results in tests on human cells and skin cultures. Tests results showed that blackberry juice improves the amount of antioxidants in the human body. That means it could favor the prevention of cancer as it helps repair skin lesions that could become carcinogenic, Calvo said.
"This doesn't mean, however, that a person can drink blackberry juice and be exposed to the sun unprotected, or that a patient can replace his cancer medication with juice," she noted.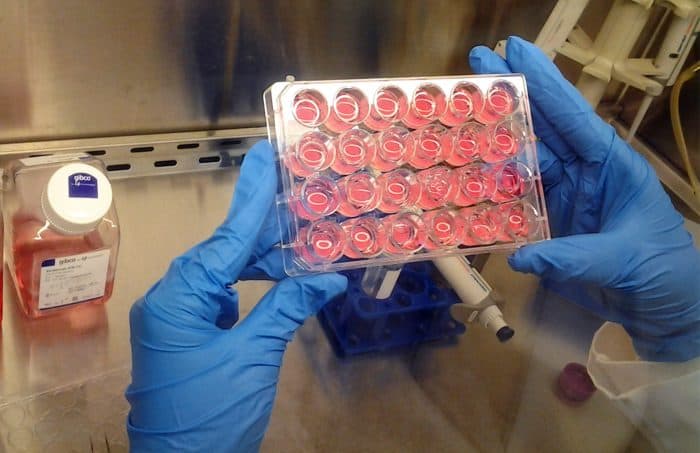 Highland blackberries
CIB researcher and professor María Inés Chaves Rodríguez told The Tico Times that they are currently working with juice samples from blackberries grown in the highlands of the Los Santos region. The area, located south of San José, is also a renowned region for producing some of Costa Rica's best quality coffee, most of which is for export.
Chaves said they believe that tropical highland blackberry plants in these areas produce large amounts of antioxidants "as a defense mechanism against the high ultraviolet radiation they are exposed to in those mountainous areas."
The group is now focused on identifying the antioxidants and exact constituent elements in blackberry juice with the most positive results against cancer, she said. They are also conducting tests to determine if some of these constituent elements could as well prevent other types of cancer, such as breast, colon or lung cancer.
Their main goal is to identifying the exact elements in order to evaluate options to manufacture either enriched food products or a medicine. Chaves noted, however, that a product development stage would involve the participation of experts in other areas and likely from other agencies or companies.
She said that Laura Calvo and other TEC experts are already making contacts to asses interest from other research agencies and pharmaceutical laboratories.