Sergio Carvajal is a self-taught photographer and founder of XPOSE, a photography, graphic design and video services brand. Carvajal liked photography as a child and set out to teach himself all he could. At university, he studied electromechanical engineering, but switched to graphic design when he realized he needed art in his life.
Carvajal worked for a company for many years but never felt that he fit into that world; he dedicated his weekends to photography, and began to be sought out by clients. Eventually, he took the big step of creating XPOSE.
The Tico Times chatted with Carvajal over coffee about his start as an entrepreneur, why photography represents a comfort zone for him, and the XPOSE project. Excerpts follow.
How did you get into photography?
I've always been super curious, ever since childhood. I've always liked to learn about everything. I was lucky that my mom worked at a library at the University of Costa Rica. She would always bring me photocopies from books about any topic I could think of. Once, she brought me some information about photography, about how cameras work, and it drove me crazy! I have been passionate about photography ever since; I always had a camera in my hands. I learned by myself, with books, internet, asking other people, tutorials. Later, I took some courses at the Universidad Creativa, but I consider myself to be self-taught. A university can help as a guide, but if you don't have the initiative, then it doesn't help a lot.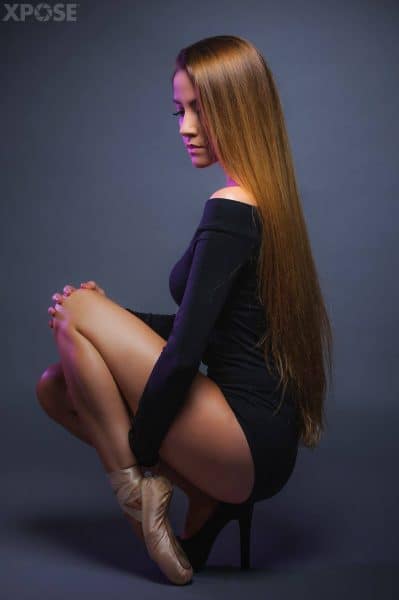 How did XPOSE get started?
I like to be known not as an artist but as an entrepreneur. My story is similar to those who have been working for a call center or a transnational company for many years: I worked for a company for 11 years, so I had that experience of working in an office with all that work flow. I always had the need to do what I love during my free time, which is photography. I finally made the decision to drop everything and quit the stability of my job to do what I love. I've been completely into photography for three years now, and it is going great.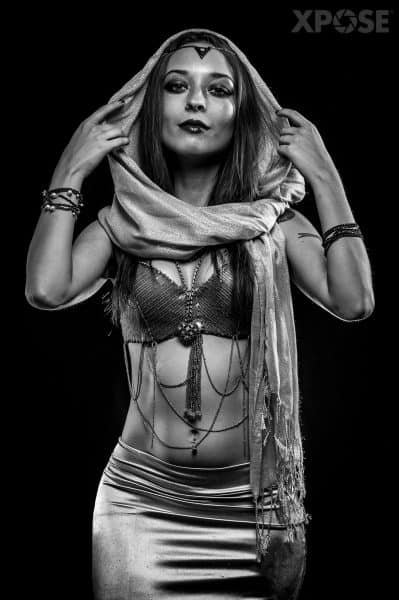 Tell me about XPOSE.
I decided to work under a brand name rather than my own name, because I don't want to be typecast as a person in a particular photography style. Working under a brand name allows me to do a lot of things, and I love that. It's just me, but when there's too much work, I can send another photographer, and I love that, too. My idea has always been to provide work opportunities: for example, to students who I know are really good, but can't find a job.
We don't offer only photography services. I also have graphic designers and we produce videos. Working under a brand name allows me to do all that, while also focusing on my photography.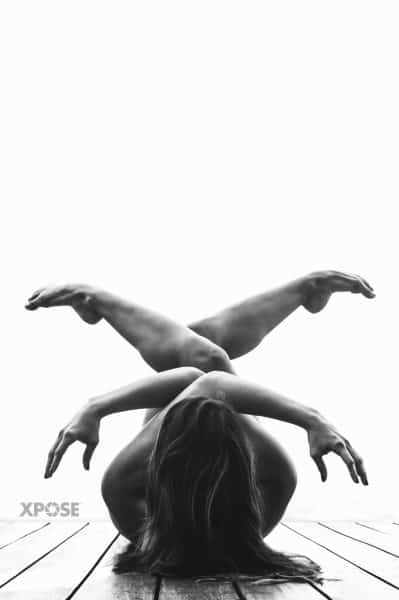 What type of photography do you like the most, and what represents the biggest challenge?
I like to try everything. I'm really into dance photography. It fascinates me. It truly represents a challenge to take a photo of a dancer who is moving around in a place with difficult lighting conditions, and capture moments that will only happen once.
There's nothing more difficult to photograph than Butoh Dance. I had the opportunity to work with Fred Herrera at the National Butoh Dance Festival, and I loved it. I took photos at the Melico Salazar Theater, the National Theater, and the Dance Theater, with the National Dance Company.  It's performed in a really dark environment, slow, not much music. I like to be respectful of the audience and not shoot a lot of clicks in someone's ears, so you have to be aware and shoot at the right time. To me, that has been my biggest challenge.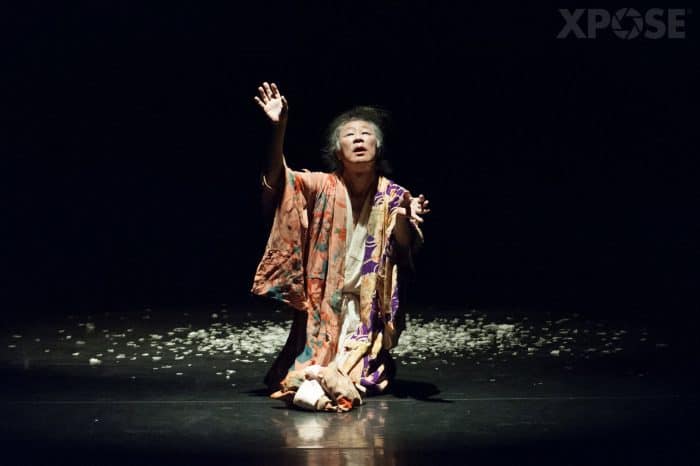 What do you like the most about photography?
It's kind of psychological. I don't know if that's the case of other [photographers], but it is for me. I think it's my comfort zone. I consider myself an observer: someone who stays steady in one place. No one notices me, but I can see the world. I'm like on the tree branch watching everything, but no one sees me. I can do things I couldn't do without the camera. The camera gives me that possibility.
Read more Weekend Arts Spotlight interviews here.
Our "Weekend Arts Spotlight" presents Sunday interviews with artists who are from, working in, or inspired by Costa Rica, ranging from writers and actors to dancers and musicians. Do you know of an artist we should consider, whether a long-time favorite or an up-and-comer? Email us at kstanley@ticotimes.net.