The Costa Rican flag hasn't been carried to a Winter Olympics in a decade, but if slopestyle skier Andre Hamm has his way, that drought could end in 2018.
Hamm, a Colorado-native, has citizenship in the U.S. and Costa Rica, the latter thanks to his Costa Rican mother. He has officially registered with the Costa Rican Olympic Committee to make a run at the next Winter Games in South Korea.
Just like the Jamaican bobsled team that participated in the 1994 Calgary Olympics, inspiring the cult classic "Cool Runnings," the 20-year-old Tico is looking to take the Costa Rican flag to the snow-topped mountains of Pyeongchang.
No Costa Rican has been in the Winter Olympics since 2006 when Arturo Kinch participated in cross-country skiing. In 2002, four athletes competed for Costa Rica in alpine skiing at the Winter Games in Salt Lake City, Utah.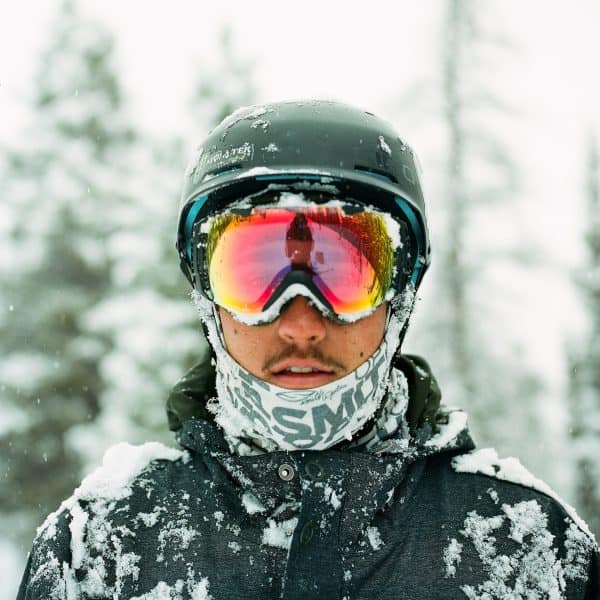 "It would mean a lot to my family because my mom grew up as a poor girl in Costa Rica and I know she would love to see her son get this far," Hamm said. "I think it's a reachable goal to get to the Olympics."
Hamm grew up skiing in the Rocky Mountains and when he was 10, his family bought a condominium in nearby Winter Park, Colorado. Though he said he hated to ski at first, and dreaded lessons from his parents, he eventually got the hang of the mountain and started to take part in competitive ski events at age 14.
Costa Rican athletes raise the bar
Recently, Costa Rican athletes have conquered great heights in mountaineering, set records in cycling, and proved themselves in mixed martial arts. So maybe a Tico skier in the Olympics isn't so crazy after all.
Costa Rica Olympic Committee president Henry Núñez told The Tico Times that Costa Rica isn't just looking for placeholders to represent the country for show. He said the committee is looking for a higher quality of athlete than before and will be taking into account results at international performances leading up to February 2018.
"More than just competing in the Winter Games, we want athletes who are competitive in the games and bring a high level of play," Núñez said. "In the past we've had winter athletes who really weren't at that level we're looking for now. It's a matter of national pride to have people who are more competitive."
Núñez said Hamm is the only Costa Rican candidate for the Winter Games as of now.
Hamm said he plans to compete in World Cup and other ski competitions all over the globe to boost his chances of classification for the 2018 games. His next event is in late January, he said.
Slopestyle skiing is an extremely young sport that made its Olympic debut in the 2014 games in Sochi, Russia. The obstacle-based competition requires skiers to traverse a course of rails and ramps while going downhill on the mountain. Skiers are judged on the difficulty of tricks, air time, and overall style.
"For me to be a slopestyle skier is an exciting thing, too, because slopestyle is a relatively new and fun sport that's going to get a lot of attention in the near future," Hamm said.