Two years removed from its historic World Cup performance, Costa Rica now has a chance to prove that its stellar play in a major tournament was no fluke. The Ticos begin Copa América Centenario play on Saturday afternoon against Paraguay in Orlando, Florida.
The group that also includes an ultra-talented Colombian side and the host nation, the United States, has been dubbed the tournament's "Group of Death," complicating the way to the quarterfinals for Costa Rica. After coming out on top of a group with three former world champions at the 2014 World Cup in Brazil, La Sele has shown it can play with anyone on the big stage. What's more, Costa Rica's self-proclaimed "golden generation" gives this team the talent level needed to match up with the region's best.
It's a good sign for this team that many of its best players had their best career club seasons in the 2015-2016 campaign. Captain Bryan Ruíz, forward Joel Campbell, and defender Ronald Matarrita make up the nucleus of players who shined overseas and are now looking to help lift up La Sele once more.
The absence of the injured Keylor Navas is a disappointing loss for the team. It must now maneuver through Group A without its best player and with added pressure on a defense that has a tendency to lag for portions of each game. Navas' injury is made more significant by the fact that the Ticos will also be without his normal backup Esteban Alvarado, who is also injured. That leaves coach Óscar Ramírez to choose between third-string veteran Patrick Pemberton, who did not play well in Costa Rica's 2-1 win over Venezuela in last week's friendly, and Herediano keeper Leonel Moreira.
Although remaining undefeated in World Cup qualifying play, Costa Rica has looked somewhat streaky as of late. The closest this side has looked to being dominant was a 3-0 win over fellow Copa América contender Jamaica in March.
In the following rundown, we take a look at La Sele's Group A opponents in Copa América Centenario and some matchups to keep an eye on in each game.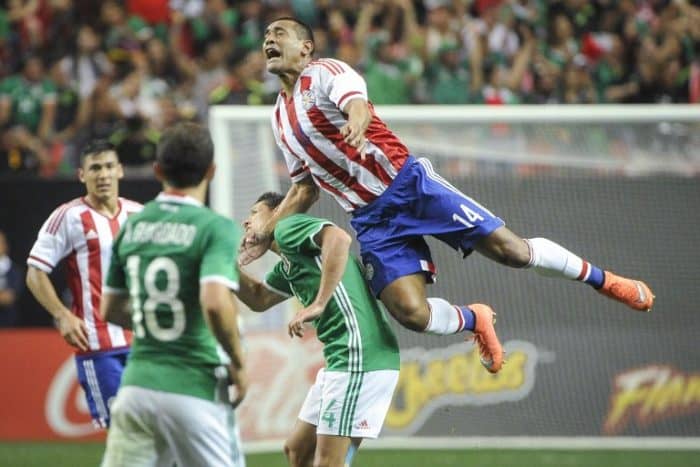 Paraguay
On paper, Paraguay may be the least talented team of Group A. On the field, a team with a defense as stout as Paraguay's can never be counted out.
This team is, in a way, similar to Costa Rica's 2014 World Cup team. Virtually no one has picked the Paraguayans to get out of the Group of Death, yet this is a team with a lot of young, unknown talent that is hungry to put itself on the map. Plus, "La Albirroja" reached the quarterfinals of the 2010 World Cup, meaning veterans like Paulo da Silva and Justo Villar are tournament savvy in their own right.
Plus, the South American Football Confederation (CONMEBOL) team is used to playing against the continent's toughest teams like Argentina, Uruguay, and Colombia. After a great performance in 2011 in which Paraguay reached the Copa América finals, the team made it to the semifinals of last year's Copa América when it beat heavily favored Brazil in the quarterfinals.
Player to watch: Dario Lezcano. The young forward who plays in Germany's Bundesliga has scored four goals in Paraguay's last four games, which is an amazing feat considering the 25-year-old striker only has six caps for his country. In Paraguay's 4-4-2 formation, Lezcano is one of the focal points of the attack and will be relied on to be the difference in low-scoring matches.
Costa Rica faces Paraguay on Saturday, June 4.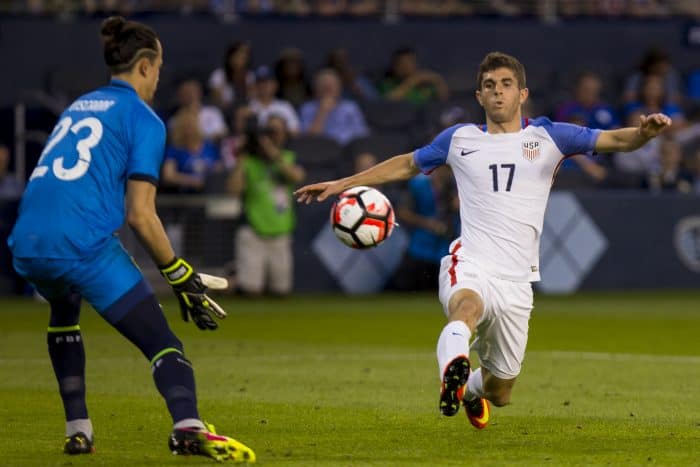 United States
The host country had looked like it was nearing rock bottom in recent months when head coach Jurgen Klinsmann's job was in serious jeopardy. A loss to lowly Guatemala in World Cup qualifying is about as bad as it gets for the United States. Since that surprising 2-0 loss in Guatemala City, the U.S. has won four straight games coming into a tournament where there's pressure to do well as the home team.
Klinsmann told reporters last week that anything less than a run to the semifinals would be a disappointment for his side.
The U.S. men's national team has been cursed with inconsistencies in roster management, making it harder for its core players to build up chemistry with each other. Now, however, it looks as if Klinsmann is beginning to rely more and more on a group of budding young talents. If the up-and-comers can blend fluently with mainstays like Clint Dempsey, Michael Bradley, and Jermaine Jones, then the U.S. becomes likely to clinch one of the top two spots in this group.
Player to watch: Christian Pulisic. The 17-year-old wunderkind, who has already made a mark for one of the best clubs in the world, Borussia Dortmund, is ready to dazzle home crowds with his ability. He may not be in the starting lineup each game, but Pulisic certainly deserves his share of minutes against Group A opposition.
Costa Rica faces the U.S. on Tuesday, June 7.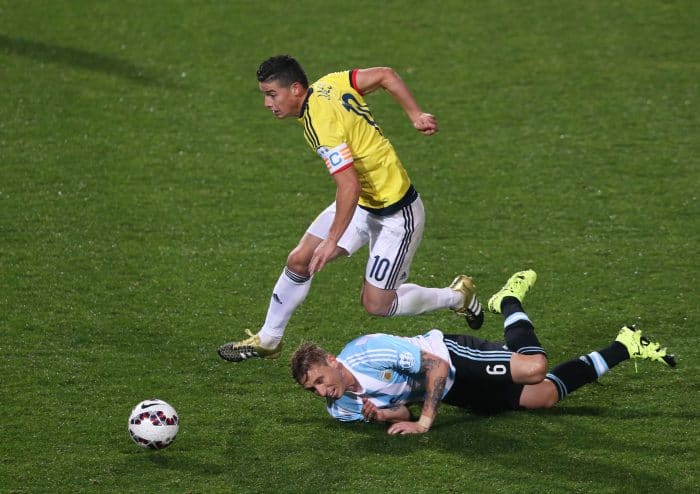 Colombia
Ranked 4th in the FIFA world standings, the Colombians are the clear favorite to win Group A. There are not many teams in the world, let alone this tournament, that have talent across the board like Colombia does.
The clear star of the bunch is 24-year-old captain and Navas' Real Madrid teammate James Rodríguez. Though he was ineffective this season for his club, where he is regularly played out of position, Rodríguez is a different animal for his country as he can play his preferred role roaming the midfield and scanning for open lanes from which to strike.
Behind Rodríguez is an improved defense that features key cogs like Cristián Zapata and Jeison Murillo on the backline with Arsenal keeper David Ospina in goal.
Historically, "Los Cafeteros" maintain a dominance over Costa Rica, with a record of 10-1-4 against La Sele.
Player to watch: Juan Cuadrado. With teams likely paying added attention to Rodríguez and striker Carlos Bacca, it could be the Juventus midfielder who has a huge tournament. The 29-year-old midfielder had four assists in the last World Cup and will again look to create opportunities for this team's laundry list of capable scorers.
Costa Rica faces Colombia on Saturday, June 11.