IRAZÚ VOLCANO NATIONAL PARK, Cartago — Here at the top of Costa Rica's tallest volcano, the main crater looks like it was struck by a gigantic meteorite that vaporized on impact, leaving behind a semi-spherical blast zone.
It's an awe-inspiring sight, as long as you're not expecting to see the gorgeous emerald crater lake that appears in most photos — it dried up three years ago.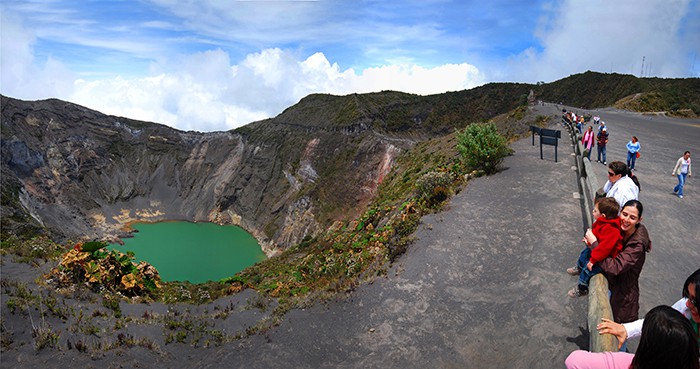 The crater today is leafy around the edges and sandy at the bottom, with striations on the sides carved by past eruptions. With a diameter of 1,050m (3,400 feet) and a depth of 300m (1,000 feet), it looks like it would be an awesome place to go sandboarding, like they do at Cerro Negro in Nicaragua, but the rails around the edge are there to keep people out.
Like Poás Volcano National Park in Alajuela, Irazú is an easy drive on paved roads from the Central Valley. Unlike Poás, it lacks the extensive trails through an eerie cloud forest and the museum explaining the geology and natural history.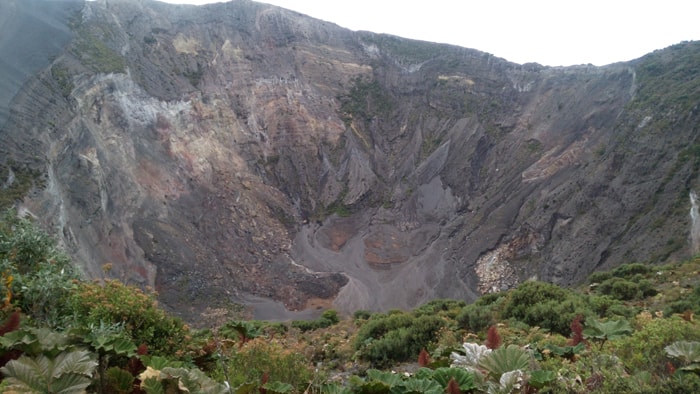 There is, however, a good volcano museum and restaurant on the road to the park called Nochebuena; see http://www.nochebuenacr.com or call 2530-8013.
Irazú is an active volcano, though it's hard to tell because the gases it vents emerge from the far side of the main crater, opposite the viewing area. As at any volcano, it's common for the crater to be clouded over, and it's best to visit in the morning.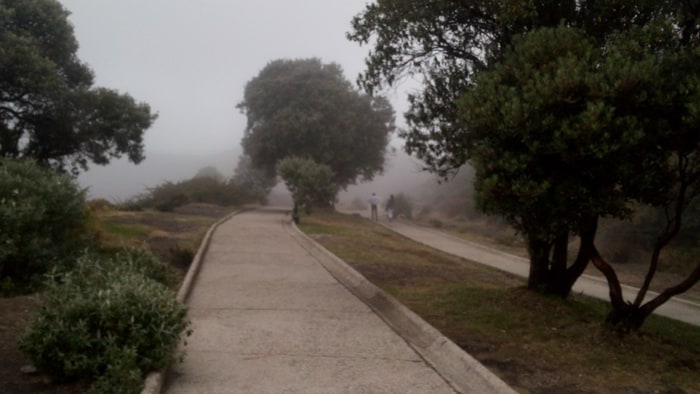 Also, there are times when it's cloudy below the summit yet clear on top. On rare occasions, you can see both the Pacific Ocean and the Caribbean Sea.
Irazú has a colorful and somewhat destructive history. The name is said to come from an indigenous village on its flanks called Iztarú (or Istarú), which basically means "Thunder Mountain."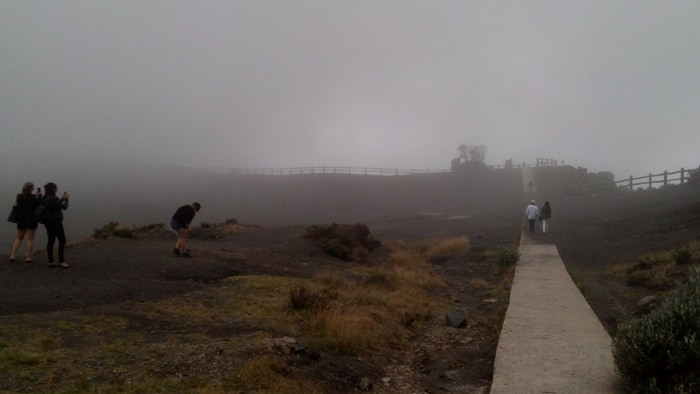 According to a booklet for sale in the gift shop, "Volcán Irazú" by Jorge Barquero H., Irazú is a stratovolcano formed by lava and pyroclastic flows, and it's sometimes known as "El Coloso," the Colossus.
It's the tallest volcano in Costa Rica, at 3,432m (11,260 feet, more than 2 miles) above sea level. The currently hyperactive Turrialba, a tad smaller at 3,340m, is just 12km away as the crow flies.
Irazú's first eruption was recorded on Feb. 16, 1723, by Costa Rican Governor Diego de la Haya Fernández, who noted that a dark column of smoke was visible over the volcano and that ashes were blown as far as Curridabat.
Eruptions continued throughout the year, with major blocks of material exploding into the air and ash falling on Cartago, which was then the capital. The crater responsible was dubbed Cráter Diego de la Haya in the governor's honor, but it shows no sign of activity today.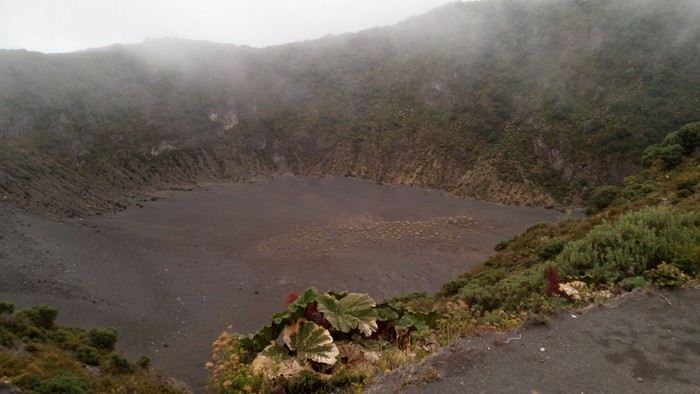 Several eruptions followed in the 19th century and early 20th century, with wind-carried ashes at one point falling 120km to the west in the Gulf of Nicoya. In 1933 ash accumulated on the streets of San José, and there were reports of eye and nose problems. With heavy ash blanketing the sides of the mountain, cattle had to be evacuated, and some died.
Irazú's most famous eruption coincided with a visit to Costa Rica by President John F. Kennedy in March 1963. On March 13, the volcano began a series of Strombolian eruptions, which are considered small to medium in volume and violence, and in which incandescent cinder and lava bombs are ejected.
(There's a popular myth that the eruption started the very day Kennedy arrived, but it started March 13, and Kennedy was in Costa Rica March 18-20 to attend a presidential conference.)
Irazú's eruptions, which would continue for two years, covered the Central Valley with up to 1.5m in ash. In towns near the volcano, roofs collapsed from the weight of the ash.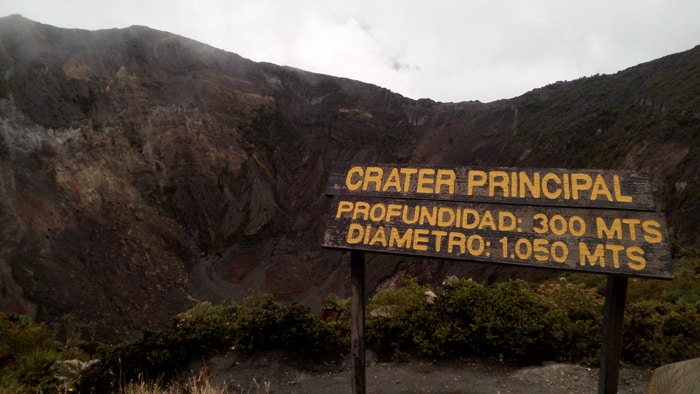 Yuliana Rivera, who works in the gift shop and formerly trained as a guide here, said when Kennedy came to the country people saw a cloud in the distance, but they didn't know much about volcanoes then.
"So they said, 'The volcano is saying hello to the president.' And the president left, but the volcano went on celebrating for two years."
In 1964, seven people were killed by material ejected from the volcano when they approached the edge to watch the eruption. During the rainy season, a mudflow of ash destroyed 400 homes in Taras.
Irazú's last big explosion in 1994 was a phreatic eruption, an explosion of steam, rocks and volcanic bombs that occurs when water is heated by magma. The eruption spread material over the northwest side of the volcano and later caused avalanches in the Río Sucio.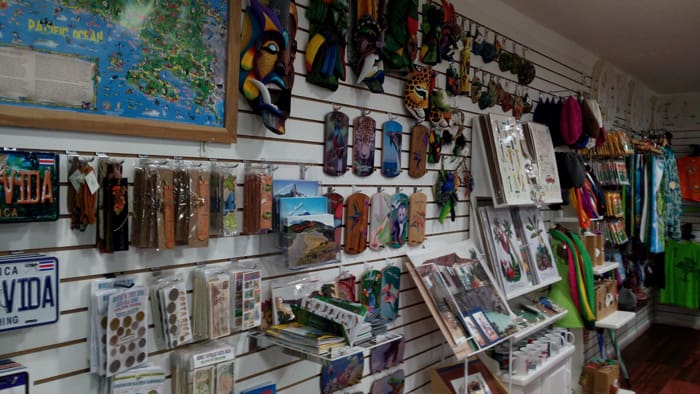 As for the crater lake, Yuliana said it comes and goes.
"In 2010, the crater was completely dry," she said. "In 2011, it started to regenerate with the rain. What's happening here is that climate change is affecting a lot of things. And in 2012 there was a little lake, green in color because of the sediments that fall from the walls."
But after a dry winter in 2013, the lake dried up.
"They say that cracks formed in the crater from all the dryness, and another cause of the cracks is because of the Turrialba Volcano, because it's active," she said.
"So when it shakes or something, you can feel it here. It's very probable that when the earth moves at Turrialba, when there are temblors, it produces cracks here because it's so dry, so the water seeps through."
She says nobody knows if and when a new lake will form, but give it time.
"Only nature knows," she said. "Maybe the cracks have closed or been packed with sand, and so it's probable that the lake could reform."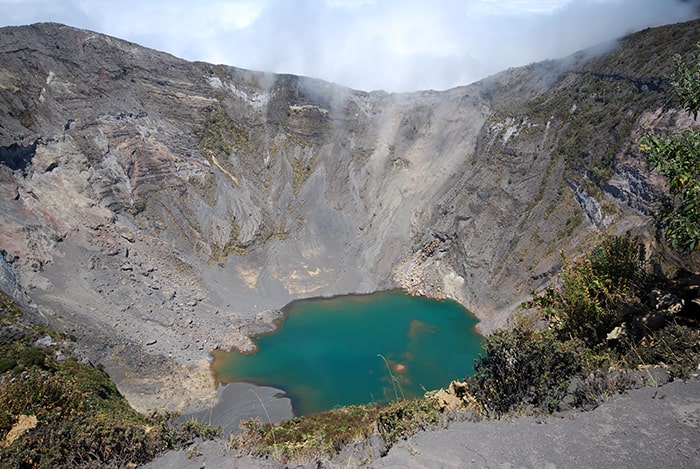 IF YOU GO
Getting there: From San José, you can drive there in about an hour and a half on paved roads all the way, taking Highway 2 toward Cartago and then Highway 219. (I would avoid the "short cuts" recommended by Waze, which can take you through some very small towns and up some very steep little roads.) Buses also depart daily at 8 a.m. from Ave. 2 between calles 1 and 3, on the south side of the Grand Hotel Costa Rica and National Theater.
Hours: 8 a.m. to 3:30 p.m., every day of the year.
Admission: $15 for nonresidents and ₡1,000 for residents, plus ₡1,100 for parking.
Phone: Before deciding whether to go, you can inquire about weather conditions by calling the gift shop at 8415-3573.
What to bring: A jacket for the cold; average temperature is 7.3 degrees Celsius, 45 degrees Fahrenheit. Be prepared for rain with an umbrella and hat, and for sun with sunscreen; on clear days the elevation can cause rapid sunburn.
For more info: http://costarica.com/attractions/irazu-volcano-national-park/
Contact Karl Kahler at kkahler@ticotimes.net.