Several financial institutions have announced their terms and conditions for financing options they are offering this week at the Construction and Housing Expo at the Pedregal Events Center in Belén, Heredia, on housing projects ranging from $45,000 to more than $1 million dollars.
These terms and conditions may vary during the event, depending on public demand.
I recommend that new homeowners search for the lowest rate available with the longest possible period of fixed rate.
Among the financial offerings available, the Banco de Costa Rica; BCR, has announced an option for 100 percent financing of approved projects. The bank is offering a 10 percent fixed rate for five years and the remaining term at the Tasa Básica Pasiva, TBP (Federal Funds Rate) plus 5 percent. Its offer in dollars is for 7.5 percent with a 2-year term and the remaining term of TBP plus 5%. The terms of the loans can be up to 30 years in colones and 25 years in dollars.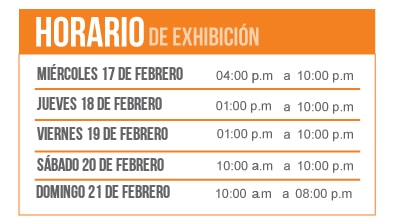 Scotiabank is offering Construction and Housing Expo rates ranging from 6.5 percent variable in dollars during the first year of the loan and 8.25 percent fixed in colones for the first two years of the loan. During the event, this bank offers a unique plan of offering homeownership through the mechanism of a trust.
The Banco National, BNCR, is offering a rate of 8.25 percent fixed colones for the first year and 8.5 percent in the second with the TBP + 4.75 percent during the rest of the term. This bank is offering loans up to 40 years. In addition, the client will receive homeowners insurance at no additional charge with both financing plans — Homestead 2000 in case of disaster and Credit Life in case of death.
Banco Popular is offering rates from 7.75 percent in colones and 6.75 percent for dollars. These rates are fixed for 36 months and adjustable rates the rest of the term of their loans.
Depending on the housing project, Davivienda is offering mortgages with a maximum 30-year term in both currencies from 6.75 percent in dollars and 8 percent in colones. It offers an 80 percent loan to value ratio.
The Cooperative of Savings and Loans, Coopeservidores, joins the competition by offering rates of 9.25 percent in colones and 8.25 percent in dollars for up to a 25-year term.
Before taking a mortgage loan, know your borrowing capacity. If your income reflects a paying capacity with loan payments over 40 percent of income, your ability to acquire a home loan can be affected.
The Construction and Housing Expo will be open until Sunday, Feb. 21.
–
Tom Rosenberger has lived and worked in Costa Rica, for 23 years, inspecting land, homes, condominiums and commercial buildings for clients who want to purchase existing property or build new construction. You can contact him at tom@CostaRicaHomeBuilder.com.