The Costa Rican radio station Radio Hit (104.7 FM) is celebrating its fifth anniversary tonight at 9:00 PM at the Hoxton Pub in Los Yoses. The station has planned a night full of music, including Costa Rican bands Magpie Jay, Síndrome de Estocolmo and Bird & Fish. Dirk Stammes will continue the celebration at the after-party with his musical project Funka.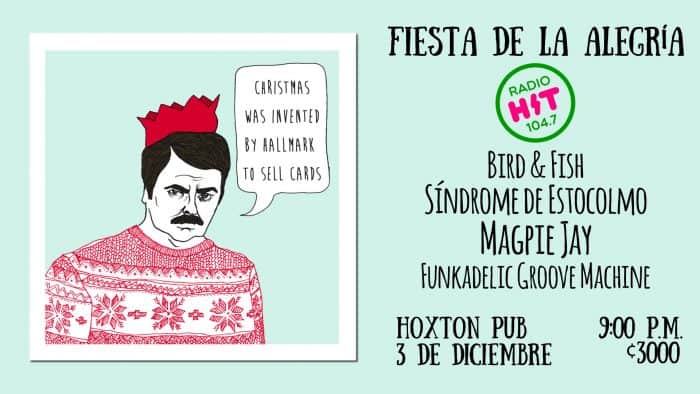 A pop-up store will also be part of this celebration, selling clothing, records and other products throughout the night.
As part of the activity Radio Hit will communicate its plans for 2016, which include new radio programs, original podcasts, music festivals and other initiatives to be incorporated into the new and improved station.
For more information visit Radio Hit's Facebook event page.