PORTALÓN, Puntarenas — In the early 1970s, Guillermo Piedra's parents bought a 540-hectare property of pristine rain forest between Quepos and Dominical, intending to harvest timber. Between 1974 and 1982 they took out selected trees, and after that, changing with the times, they allowed the forest to regrow.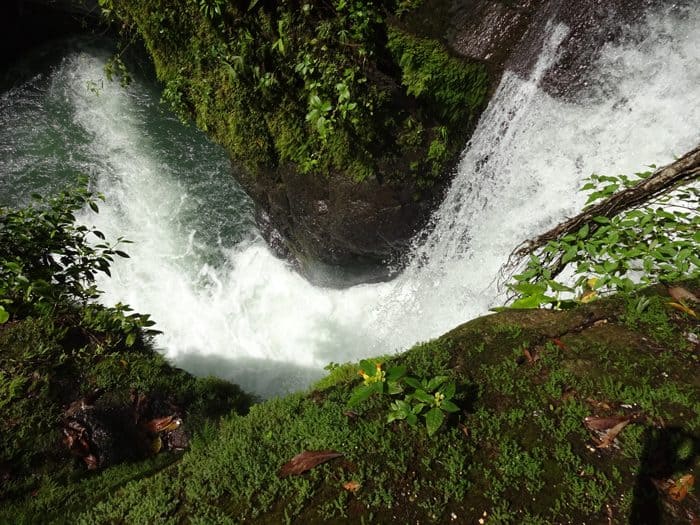 In 2002, a Canadian man expressed interest in buying the land, and Guillermo's parents asked him to help broker the deal because he spoke English.
Guillermo had never even visited the property. When he arrived to show it, he was so stunned by its beauty that he knew he had to talk his parents out of selling it.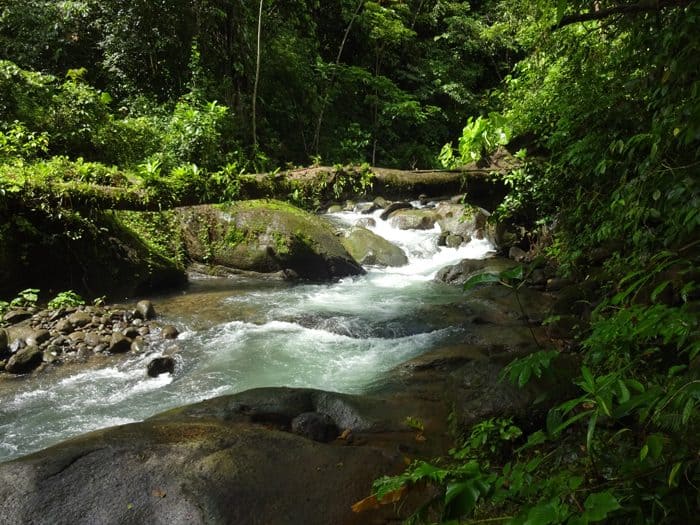 "When I saw that waterfall," he said, pointing to a gorgeous little catarata along the road, "that was the moment where it clicked. I fell in love with the place and I knew I couldn't allow my family to part with it."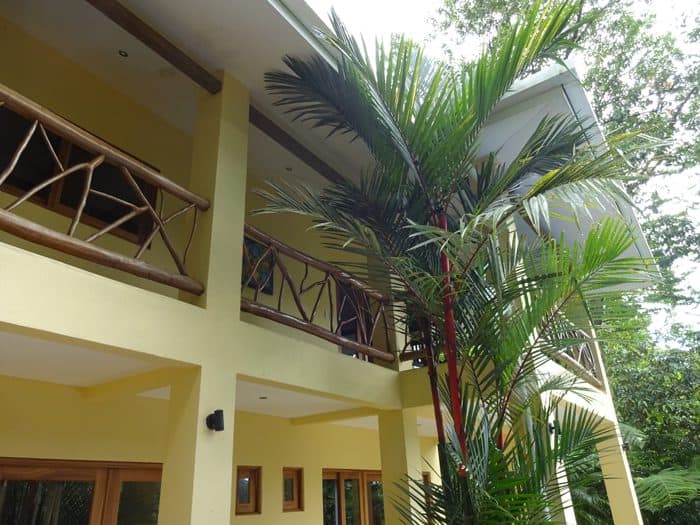 Today that property is Portasol, an "eco-community" of private homes and vacation rentals with a 70-hectare private nature reserve and strict environmental rules governing all construction.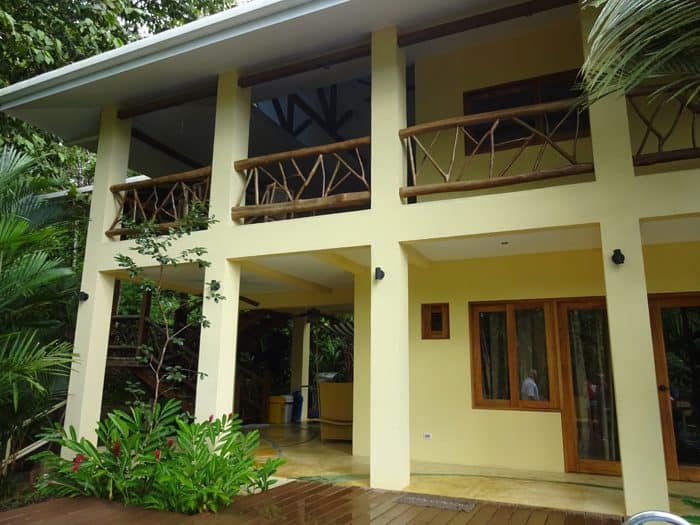 On Tuesday, Guillermo addressed the 11th Latin American Congress of Private Nature Reserves on the topic "Can real estate development be sustainable?" (His answer: Yes.) On Wednesday, he gave journalists a tour of the property, with a visit to one nice house that rents for $2,500 a week.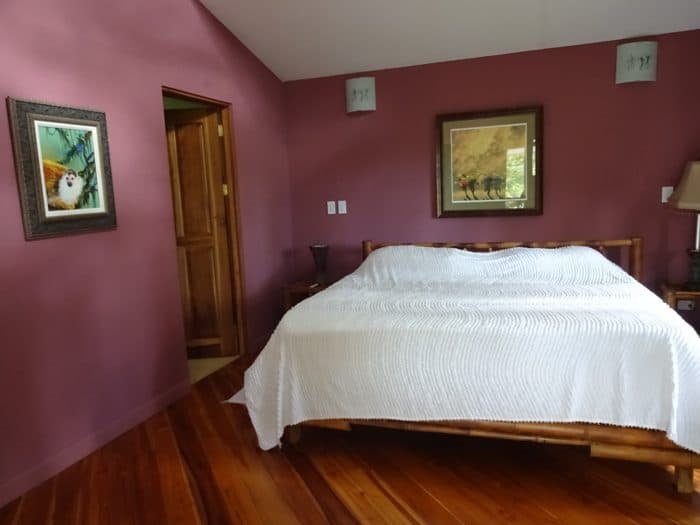 "That's for up to nine people," he said. "And if they want additional services, the ladies of the community come and cook, make breakfast, etc., for an additional cost. It's rented for two nights minimum, but this house is almost always booked from Dec. 10 to March 19."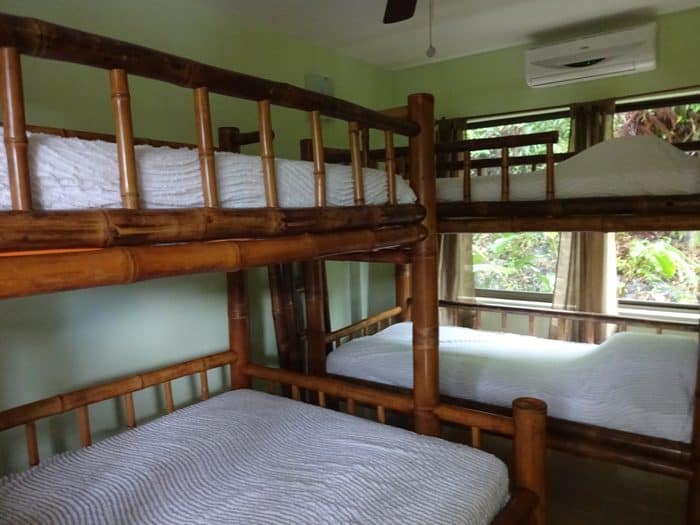 He estimated the value of the home, and the 13,000 square meters it sits on, at around $600,000. There are eight homes on the property now, many used as vacation rentals, and there are bungalows that rent for $115 per night for two people.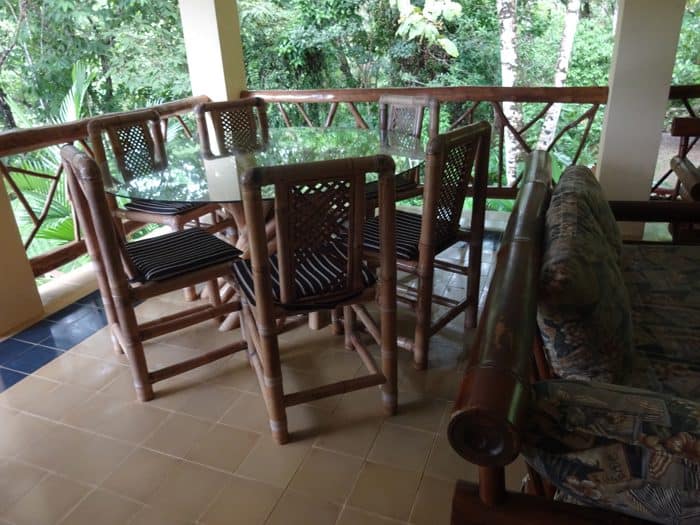 Ready-to-build lots at Portasol start at $32,600. Two-thirds of 52 existing home sites are already claimed, with a projected maximum of 180 residential lots.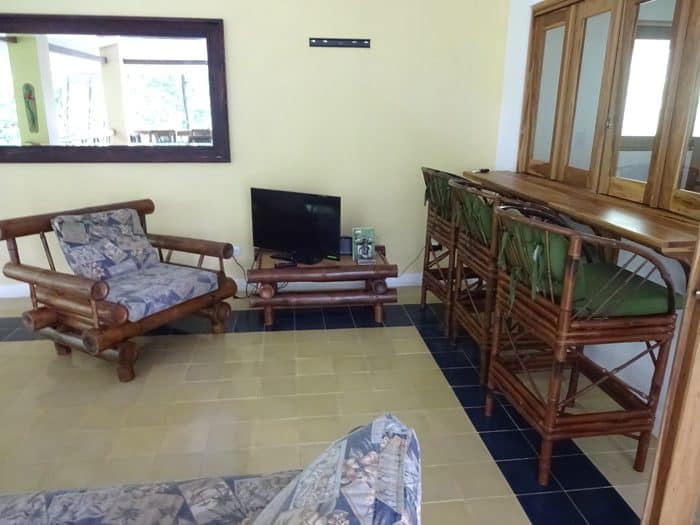 Among the construction regulations here: Only 15 percent of any lot can be used for construction, including the house, gardens, swimming pool and outbuildings. The remaining 85 percent of the lot must be left in its natural state.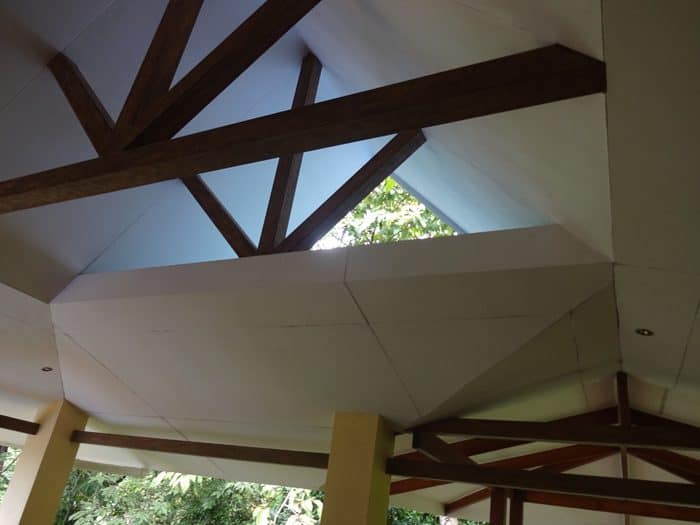 Where homes are built on hillsides, stilts are used to minimize the moving of earth. No fences are allowed, so as not to disrupt biological corridors. No house can be taller than 11 meters, and there are rules governing construction materials and waste management.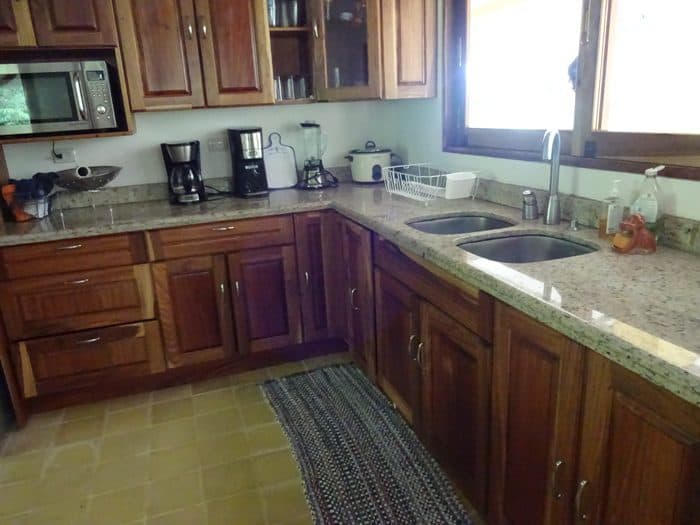 Homeowners are not allowed to introduce non-native plants. There's even a rule that you can't change the oil in your car here.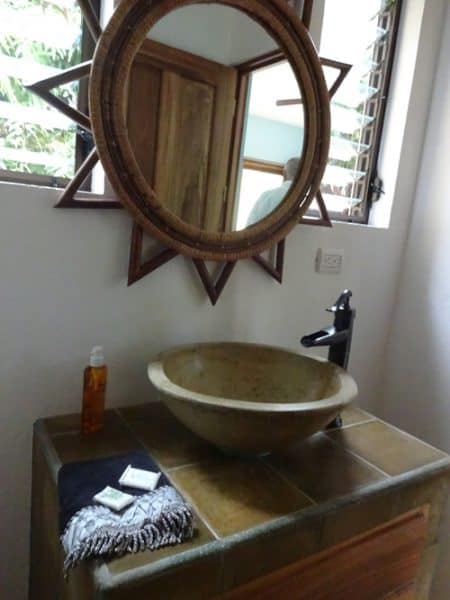 After touring the house, journalists planted seven mountain almond trees donated by Selva Bananito, a lodge and private nature reserve near Limón. We took a break under a big rancho for fruit and banana bread, then walked down to a gorgeous waterfall (with some tempting cliff-jumping opportunities, but we didn't get wet).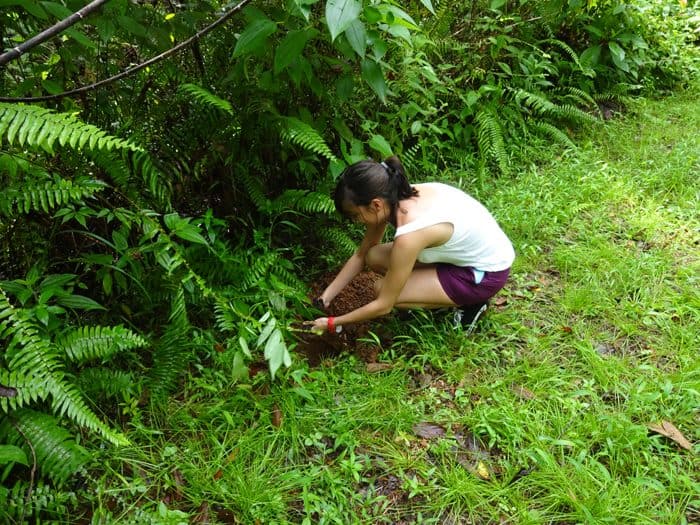 Lunch was served at a community center in the village of Portalón, with local girls doing a traditional dance for us in colorful dresses.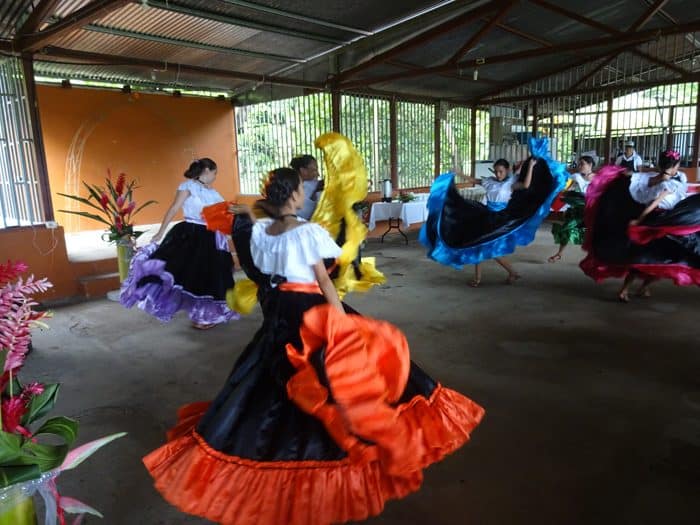 The latest feather in Portasol's cap was being chosen as a filming location for "After Words," the 2015 Hollywood movie in which Marcia Gay Harden plays a depressed librarian who comes to Costa Rica to see a beautiful place before she commits suicide — and then falls in love with her tour guide.
The crew spent a day at Portasol filming a love scene at a waterfall, plus a jungle hike and lunch at a restaurant.
Why did they choose Portasol?
"For the nature, for the waterfalls, for the rain forest," Guillermo said.
All good reasons to keep living.
For more info: http://www.portasol.cr/en/
Contact Karl Kahler at kkahler@ticotimes.net.