Nicaragua approved environmental and social impact assessments on Thursday so that construction could begin on a massive canal by Chinese firm HKND that would connect the Pacific Ocean to the Atlantic Ocean through the Central American country, according to official sources.
"Taking these highly scientific and technical studies into consideration," officials from the Nicaraguan Canal Commission decided to OK the impact analyses and commence the project, according to commission spokesperson Telémaco Talavera. The commission's official resolution was formally presented to representatives from HKND in a public act.
"We are officially authorizing HKND to now begin the structural design and construction processes" of the canal, said commission president Manuel Coronel in a ceremony.
Environmental and social impact studies were done by the British advisers Environmental Resources Management (ERM) on behalf of HKND and revealed to the government in September after three months of analysis.
The assessment mentioned that the canal project "will have significant environmental and social impact," but that they can be mitigated if it is developed properly.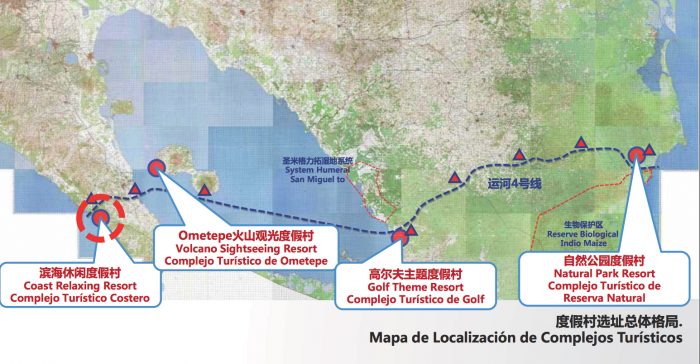 Nicaragua Canal moving forward
Talavera said that established guidelines are being followed in construction and that "the final net balance from the economic, social, and environmental perspective is absolutely positive for Nicaragua."
Project adviser Bill Wild said the government's decision marked a "giant step" for the construction process and assured rapid advancement in the building process.
The Nicaraguan government awarded the project to HKND in June, 2013 for construction and administration of the canal, as well as six associated works for an estimated cost of $50 billion over 50 years. Canal construction, at a length of 276 kilometers between both coasts, is set to begin in 2016 and will take five years, according to HKND figures.
Environmental and social organizations in Nicaragua rejected the study by ERM, saying it was "ambiguous, subjective and disingenuous." Local scientists demanded the government repeal its agreement with HKND because they say the canal will be detrimental to the country both socially and environmentally.
As The Tico Times reported last month, the ESIAs were completed in just a year and a half, and as of HKND's official groundbreaking ceremony last December, no publicly known feasibility or impact studies had been completed.
To date only four chapters of one of the studies' drafts has been independently reviewed. The review panel, assembled by Florida International University, pointed to 15 areas where they believed ERM did not have sufficient data to support their conclusions, referring to one part of the ESIAs as "scientifically indefensible."
Sudeep Chandra, biology professor at the University of Nevada in Reno and a member of the review panel told news site Circle of Blue that it was one of the "most mismanaged environmental reviews" he had ever read.
ERM blamed HKND's aggressive schedule for most of the panels concerns, and the additional studies that set to be completed by March will address some of these issues.