SAN JOSÉ — The Netherlands is today the world's second-largest destination for Costa Rican exports and one of the top foreign investors in Costa Rica. As such, the Royal Netherlands Embassy in San José now oversees all Dutch diplomatic activity in Central America (with the exception of Belize and Panama).
Mette Gonggrijp, Holland's ambassador in Costa Rica since March 2012, spoke with The Tico Times for an hour last week.
"We're trying to make diplomacy more accessible," she said, as she showed a reporter around the embassy's brightly colored conference rooms and classrooms. "The idea that diplomacy is something you do behind closed doors is very outdated. Today, diplomacy takes place among many actors and in different spheres. Our main agenda here is to intensify investment relations, develop citizen security and human rights, and of course take care of consular issues."
As a former colonial power in the Caribbean, the Netherlands retains its strong interest in the region; the $1 billion container port at Moín now being built by Rotterdam-based APM Terminals is Costa Rica's largest single foreign investment project.
After APM, the second-largest Dutch investor here is Heineken, which owns 25 percent of Florida Bebidas. Another key player is Unilever, which has four factories in Central America, including a facility in San Antonio de Belén that produces Costa Rica's ubiquitous Salsa Lizano.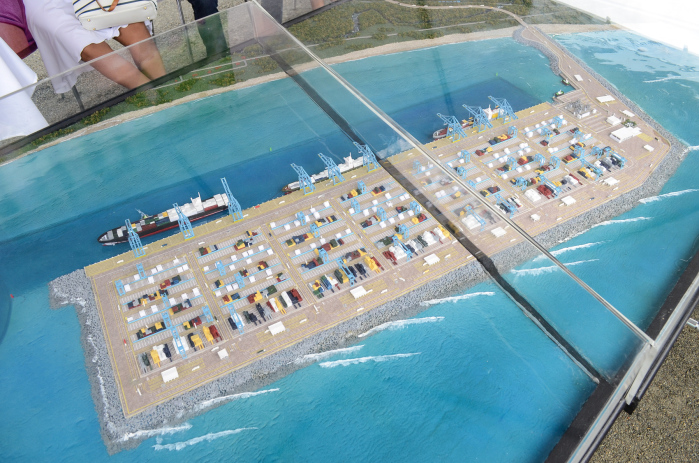 Gonggrijp said Costa Rican exports to her country — led by bananas, coffee, pineapples and electronics — exceed $3 billion a year, making Holland the second-largest buyer of local products after the United States. But that can be misleading.
"Since the Netherlands is the main gateway to Europe, a lot of what enters the Port of Rotterdam is then distributed to other countries in the EU," she said, explaining that Dutch exports to Costa Rica come to around $124 million.
Before coming to San José, Gonggrijp worked in various Foreign Ministry positions at The Hague, and also headed development and cooperation efforts at the Dutch Embassy in Zimbabwe from 2002 to 2005.
"We used to have a development aid relationship with Costa Rica. Now the focus has changed much more to political issues — where we think along the same lines as Costa Rica on human rights — and to economic and commercial issues," she said. "The relationship has been evolving, particularly with the EU-SICA free trade agreement which entered into force at the end of 2013."
That was also about the time Holland closed its embassies in Guatemala City and Managua to cut costs. Since then, the Dutch Embassy in San José has overseen relations not only with Costa Rica, but also with El Salvador, Guatemala, Honduras and Nicaragua (it has a separate embassy in Panama to manage commercial relations there).
Despite its vastly increased geographic scope, the embassy today employs only 18 people — including five diplomats — down from a total staff of 40 in years past.
"Costa Rica is now a higher-middle income country. We signed a bilateral agreement in June, looking for partnerships where we have common interests," she said. A separate memo of understanding calls for the Netherlands and Costa Rica to work together in the fields of innovation, best practices, knowledge and technology — with a particular focus on water, life science, energy and agribusiness.
"We're connecting people, projects and companies, and opening our network, which is a bit different than doing traditional development aid. It's a different way of doing diplomacy," the ambassador noted proudly.
The Dutch regional aid program, worth €44 million ($50 million) over a four-year period from 2012 to 2016, supports specific projects for all SICA member countries such as one targeting human trafficking, and another that tackles violence against women.
"Our focus on citizen security and human rights fits in with the main priorities of our foreign affairs policy. We build on the good experiences we've had in bilateral aid programs," she said, adding that there's been a lot of interest lately in preventive health care for drug users.
"We make a distinction between soft drugs and hard drugs. And we put great emphasis on prevention. We want to see whether modestly supporting a couple of these programs will have a catalyzing effect."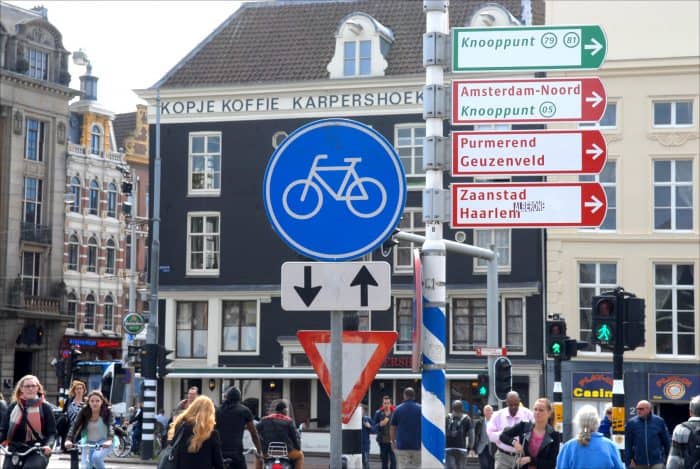 Gonggrijp noted that her country ranks fifth worldwide in competitiveness and is a leader in the maritime industry. So it's no surprise that Holland sees port development — including APM's Moín container terminal — as a major priority in coming years.
"Two Dutch companies, BAM and Van Oord, have a $465 million subcontract to do the actual dredging and building an artificial island in the sea, completely unique for Costa Rica," she said.
"This container terminal is being built to export Costa Rican goods," she added. "The World Economic Forum's infrastructure index ranks Costa Rica very low in ports. Even compared to landlocked countries, Costa Rica scores lower. They must increase security and efficiency, and reduce waiting times. There are a lot of bottlenecks that this particular investment is going to address."
Nearly 3,000 Dutch citizens live in Costa Rica; many are involved in ecotourism.
"One of our projects is building bicycle lanes in Cartago," said Gonggrijp. "Old shipping containers have been painted orange, and have been transformed into bicycle storage places where bikes are stored and rented out, alongside the cycle path that connects the train station with the university to promote sustainable transportation."
Gonggrijp's counterpart is Sergio Ugalde, Costa Rica's envoy to The Hague. He said about 200 Ticos live in the Netherlands, and that bilateral relations are excellent.
"The Dutch people know we are a longstanding democracy, and that we fight for human rights," said Ugalde, whose embassy is situated on Laan Copes van Cattenburg, an elegant street lined with diplomatic missions in The Hague. "That's something we're recognized for, and for whatever environmental advances we've been able to make."
Ugalde was a senior advisor on international legal affairs at Costa Rica's Foreign Ministry before coming to the Netherlands about a year ago.
"We can learn many things from the Dutch," the Oxford-educated diplomat said. "Everybody recognizes the fact that they've been able to implement sustainable policies. They're very advanced in certain things like renewable energy and R&D."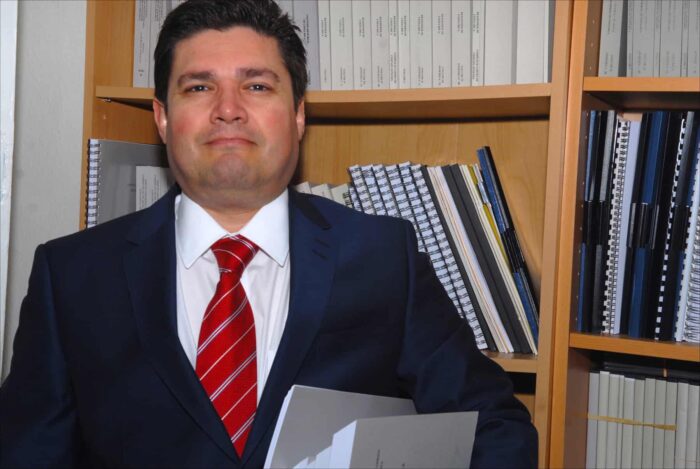 He noted that despite the country's charms, barely 20,000 Dutch tourists visited Costa Rica in 2014 — down sharply from previous years.
"There used to be a direct flight on KLM between Amsterdam and San José. Now Dutch tourists have to go through Panama," he said. "We're trying to see if we can restart that direct flight. We'll give it our best shot."