BRUSSELS, Belgium — For Costa Rica's Independence Day, bands will play, school children will hold parades and the president will speak, but perhaps the most honorable display of Costa Rican pride was held last week halfway across the world with the statue of a small peeing boy.
Saturday
morning, Manneken Pis, the celebrated Belgian statue of a peeing boy, was removed from his mantle in the country's capital of Brussels and robed in traditional Costa Rican garb.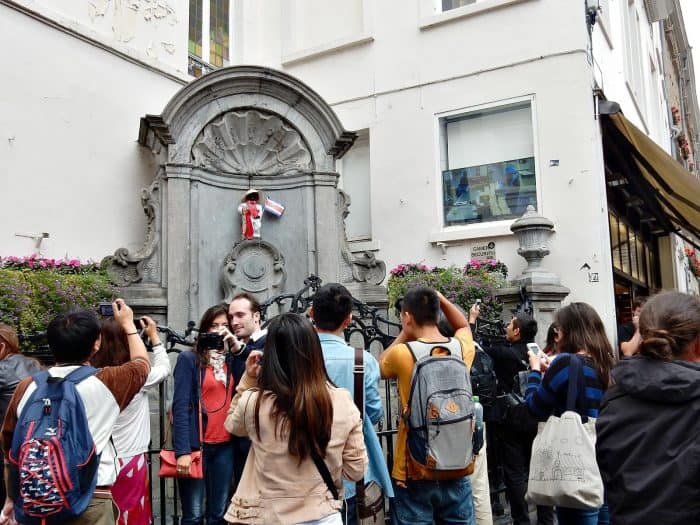 For the entire day, photos taken by the throngs of tourists who visit the statue showed not the famous naked boy, but a tiny Costa Rican campesino dressed in a khaki suit, hat, red bandana and holding a machete sheath. A Costa Rican flag was later added to help the confused crowd.
Costa Rica's Ambassador to Belgium Alfaro Solano attended an afternoon ceremony to recognize the accolade.
Sculpted sometime during the 17th Century, Manneken Pis has become the primary symbol of Belgian folklore. The original statue and subsequent recreations were repeatedly stolen, prompting the Belgian government to keep the most recent, restored version (from 1968) locked up. The outdoor re-creation is now dressed up several times a week to celebrate different cultural events.