Patriotic tunes, Children's Day theater, and more events around Costa Rica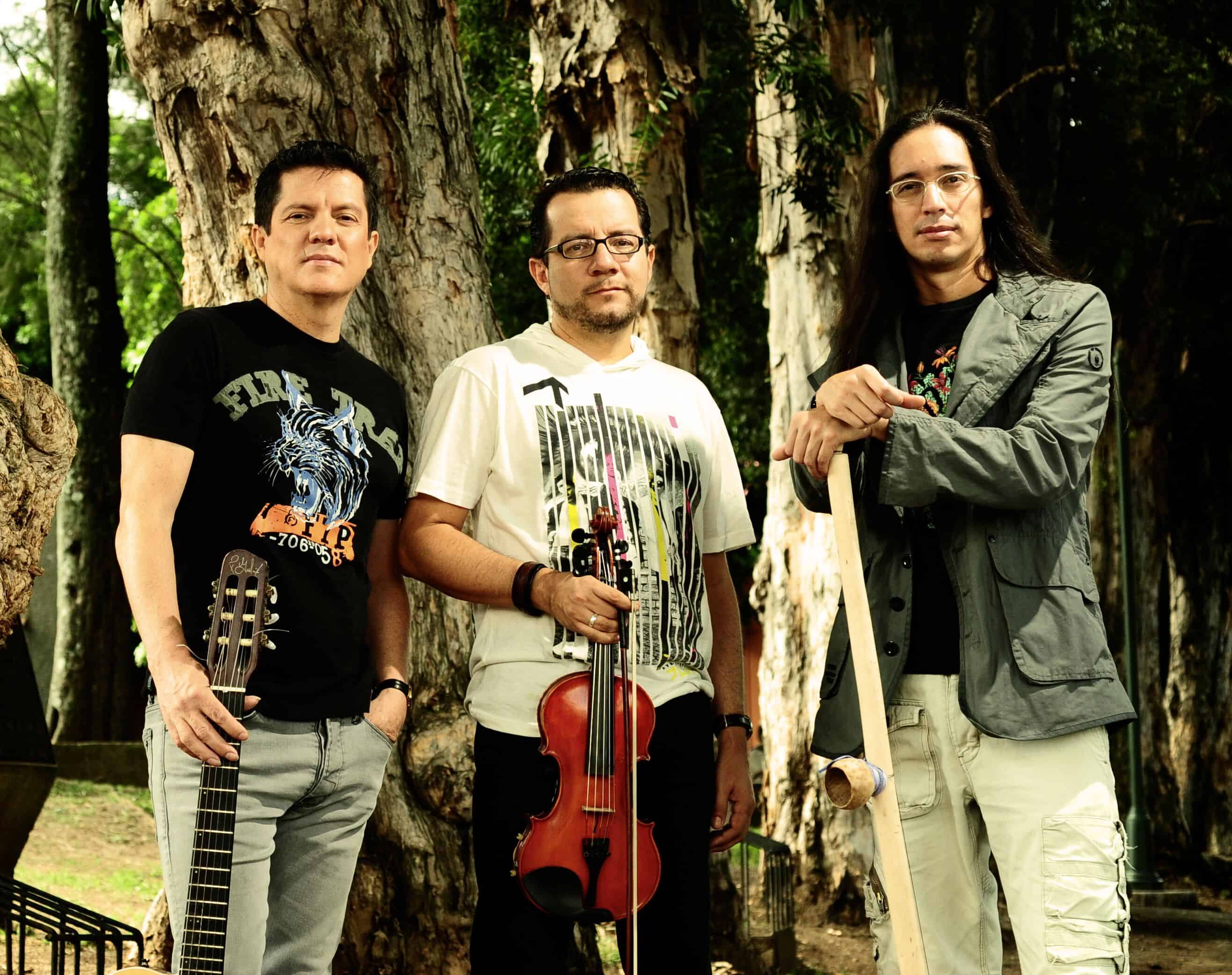 Music: "Costa Rica por mis venas"
Costa Rican artist Arnoldo Castillo and band Editus have prepared a special tribute concert for their homeland in honor of Independence Day. The show will be divided into two parts, the first featuring traditional folk songs as "Caña Dulce," "Luna Liberiana," and "Pampa," among others. Part two will explore contemporary Costa Rican songs such as "Contra marea" and "Como un pájaro," by Fidel Gamboa and Malpaís; "Dime qué puedo hacer sin ti," by Bernal Villegas; "Frágil," by Pato Barraza, and "Cómo podrás," by Arnoldo Castillo, along with songs by Editus.
"Costa Rica por mis venas" will take place Sept. 17 at Espressivo Theater, Curridabat. 8 p.m. ₡10,000 – 15,000 (approximately $20-30). For more information visit the theater website or call 2267-1818.
Theater: "Vacío"
This play explores the cultural background behind the concept of "female madness," and what maternity means to a woman – all through live music, aerial acrobatics and contemporary dance from award-winning Teatro Abya Yala and 13 women who are leaders in their fields of acting, set design, and dramaturgy.
"Vacío: Cabaret Contemporáneo" will be performed September 11 -13, 17- 19, 24-26 at Teatro Abya Yala, San Pedro. 8:30 p.m. ₡4,000 – 5,000 ($8 – 10). For more information call 2511-6722.
Art City Tour
This year's fourth edition of Art City Tour, "San José bajo la lluvia," will include tours through different museums, galleries, cultural centers, design stores, parks and historical buildings. Art City Tour is a regular event that offers participants free access to museums and other participating institutions throughout downtown San José, along with shuttle transportation.
Art City Tour "San José bajo la lluvia" takes place Sept. 16 starting at 5 p.m., downtown San José. Free. For more information visit the GAM Cultural Website.
Theater for Kids
In celebration of Children's Day this past Sept. 9, the Melico Salazar Theater and the Culture Ministry have prepared two special shows for children and adolescents. The shows feature the famous tale "Tío Conejo Trinquetero," where Tío Conejo wants to be older and bigger so he can conquers the world. Audiences will also see Tío Coyote, Tío Mono, Tía Gallina, and more classic characters. A second tale, "Toc toc toc… una mirada al revés," features characters who rule the world from a child's perspective.
"Mes de la niñez y la adolescencia" will be performed September 11, 16, 18 at 10 a.m., and September 12, 13, 19, 20 at 3 p.m. at the Melico Salazar Theater, downtown San José. ₡500 ($1). For more information call 2257-6005.
Verdezaton Walk
In celebration of International Alzheimer's Day, the retirement home Verdeza is organizing the first edition of "Verdezaton," a walk for senior citizens and their families in order to raise funds for the Costa Rican Alzheimer Association. The walk (400 meters) can be done in three different categories: Functional (for independent seniors), Wheelchair (for seniors who use wheelchairs), and One-on-One (for seniors who use canes, walkers, and need companion of a family member). It starts at Avenida Escazú and finishes at the Contemporary Market where a variety of organic products will be on offer.
"Caminata Verdezaton" takes place Sept. 12 at Avenida Escazú, Escazú. Inscriptions ₡10,000 ($20). 8 a.m. For more information call 2278-2067. 
Upcoming Concerts:
Faith No More: U.S. metal funk band "Faith No More" is coming to Costa Rica for the first time in the history. The band is promoting its latest album, "Sol Invictus," but will also play their most famous hits to remember the band's legacy and history. All songs on the new album are originals produced by bassist and founder Billy Gould. Sept. 15 at Parque Viva, Guácima, Alajuela, 8 p.m. ₡25,000 – 55,000 ($50 – $110). More info at ETicket Website.
Title Fight: Punk rock and indie rock band Title Fight from Pennsylvania will be play alongside Costa Rican bands Overseas, Diger, and Movement in Codes. Sept. 11 at El Sotáno, Barrio Amón, San José. 8 p.m. ₡12,000 ($24). More info at Event Website or info@destinycostarica.com.
The Wall: The Surrogate Band presents a special tribute to Pink Floyd and one of the legendary band's most famous albums. Sept. 12 at Jazz Café, San Pedro, 9:30 p.m. ₡5,000 ($10). For more information call 2253-8933.
Christopher Martin: The famous reggae singer will perform alongside DJ Ruff, DJ Richard, DJ Edwards and DJ Sirk, as well as special guest DJ Shel Dixon. Sept. 15 at Line Club, San José. 4 p.m. ₡10,000 – 20,000 ($20 – 40). For more information call 8844-700 or 7060-3071.
You may be interested