Theater: "The Process"
University Theater, of the University of Costa Rica (UCR), is turning 65 years old; to celebrate this milestone, the theater group is performing Franz Kafka's trascendental play "The Process." It tells the story of a man who, on his 30th birthday, is unexpectedly arrested by unidentified men from an unspecified agency for an unspecified crime – a critique of the legal system that is as thought-provoking today as ever.
"El Proceso" will be performed August 20 – September 13, Thu-Sat at 8p.m. at Teatro La Aduana, La Antigua Aduana, San José Av. 3. ₡5,000 ($10). For more information call 2257-8305.
Music: "Game of Choir"
The first concert of the 2015 season of the University of Costa Rica (UCR) will feature soundtracks of famous movies, series and anime, such as The Lord of the Rings, The Hunger Games,  Skyrim, Final Fantasy, Super Smash Bros, Death Note and Elfen Lied, among others. With the participation of guests Coro Universitario UCR Sede Atlántica and Zukia Band.
"Game of Choir" will be performed August 22-29 at 6p.m. and August 23-30 at 5p.m., at the University of Costa Rica. ₡6,000 ($12). For more info call 2511-4165.
Festival: Food & Music
Go around the world in three hours. Think it's impossible? Then you must attend the first edition of Food and Music at Avenida Escazú. The festival is will feature six restaurants and a bar with a wide range of gastronomic offerings, including Italian, Peruvian, and international contemporary dishes, among others.
"Food & Music" takes place August 29 at 6p.m. Free. For more information call 2278-2067-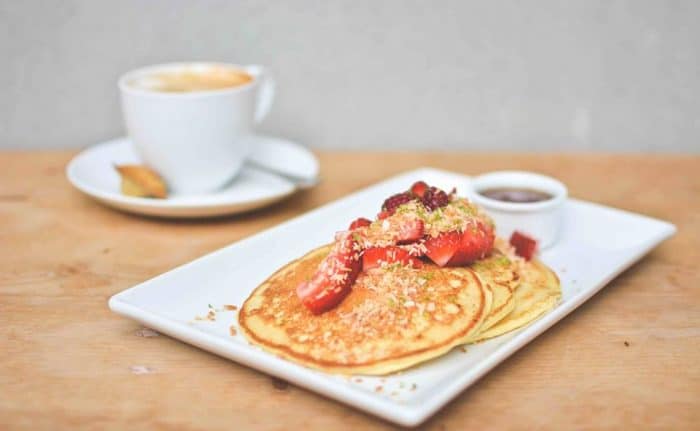 Tour: "A Walking Chat"
Still getting to know San José? "A walking chat" is a tour around San José, focused on the history and current challenges facing the Torres River. The tour starts at the Feria Verde de Aranjuez and continues through San José visiting the old lake of Guadalupe, SpiroGyra Butterfly house, Barrio Amón, Barrio Tournon, Museo de los Niños, and Los Cipreses.
"Tertulia en movimiento" takes place August 22. Meeting point is at Feria Verde in Barrio Aranjuez, San José, at 8 a.m. ₡5,000 ($10). Reservations required. More info; riourbano.cr@gmail.com / 8366-0852.
Workshop: Cooking Classes for Kids
Wouldn´t you like to have a mini chef at home? This one-day cooking workshop for kids is your big shot: kids will learn some basic everyday recipes, etiquette and table manners. Ticket includes ingredients, materials, printed recipes and lunch.
"Clases de cocina para niños" takes place August 22 at Barrio Escalante, 300 meters east of Cine Magaly, the house painted with a floral design. ₡10,000 ($20). For more information call 2253-9751.
Music: Gospel Festival
The tenth edition of gospel music fest "Let it Shine" takes place this August 22. Plenty of Costa Rican chorus and gospel groups will be taking part in the event; every group will interpret an a capella song and another with instrumental companion.
"Let it shine" takes place August 22 at the Melico Salazar Theater. ₡6,500 – 11,500 ($13 – 23). 7 p.m. More info at the Festival Website.
Festival: Music in San José
This festival kicks off at 7 p.m. with a San José-themed clothing and textile exhibit, followed by a photography exhibit showing the Creole rock scene, accompanied by the acoustic music of Emma Brott and Oscar Washington. To wrap things up, a three-band concert: 11:11, ColorNoise and Capitán Rooster. The concert will be accompanied by a show of aerial silks.
"Música en Chepe" takes place August 21 at El Sótano, Barrio Amón. 7p.m. ₡4,000 ($8). More info at the event's Facebook page.
Annual Garage Sale
As an initiative to support the Young Life International School Ministry, a big garage sale in Escazú will offer furniture, clothes, baby items, art supplies, curtains, kitchen items,  exercise equipment, electronics, lots of books, home decor, and much more.
The Ministry's sale takes place August 22 at the International Baptist Church, in Guachipelin, Escazú. 8a.m. – 12p.m. For more information call Grace Stephens at 8323-4728 or Jeannie Hampton at 8314-2676.