Usually, when expats miss some delicacy from home, they vent their frustrations to their friends on Facebook. Instead, Joy Canton, 22, and her roommate Ellie Hacker, 18, both U.S. citizens living in Bahía Ballena on the Southern Pacific coast, decided to turn their cravings into a business. The two teachers at Uvita Christian Academy now run their own bakery, GringO's Donuts.
"We just started making donuts because we were hungry," Hacker said. "There was a while there where we made a batch every day after school. We gained a lot of weight in the process."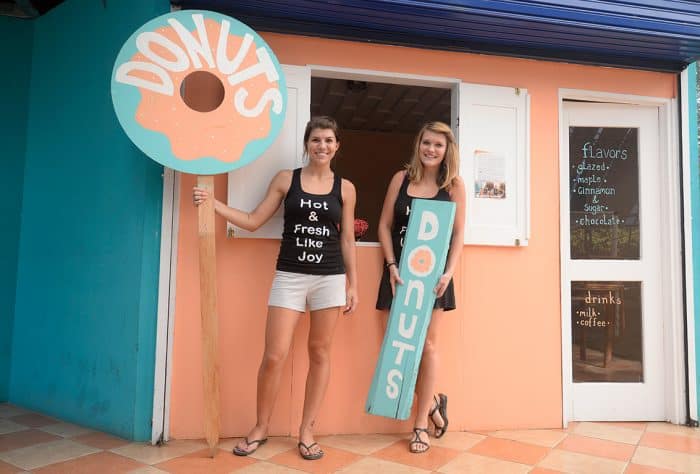 Using a small portable stove, Canton and Hacker slowly perfected their donut recipe in their apartment before they began bringing their creations to work. After rave reviews from their students, the teachers decided to try their hand at selling their donuts. They set up a stand outside one of Uvita's grocery stores, and opened a stall at the Saturday farmer's market. Eventually a storefront at the local indoor soccer field opened up and the bakery was born. Canton and Hacker named their new enterprise GringO's Donuts since people would yell out "gringa" to get their attention when they sold donuts on the street.
In the last six months, Canton and Hacker have expanded their operation with three employees and a deep fryer flown in from the United States by Canton's parents. The bakery even has a tiny mascot, Lila the Donut Dog, who runs around the patio greeting GringO's customers. Donut lovers can now get their fix on Saturday mornings or after 2:45 p.m. on Mondays and Tuesdays, but customers are advised to arrive early as the donuts sell out quickly.
Fried-food fanatics can get their fix on GringO's four regular flavors: glazed, maple glazed, cinnamon sugar and chocolate. The new bakery has been trying out special flavors as well. The biggest success so far has been Piña Colada.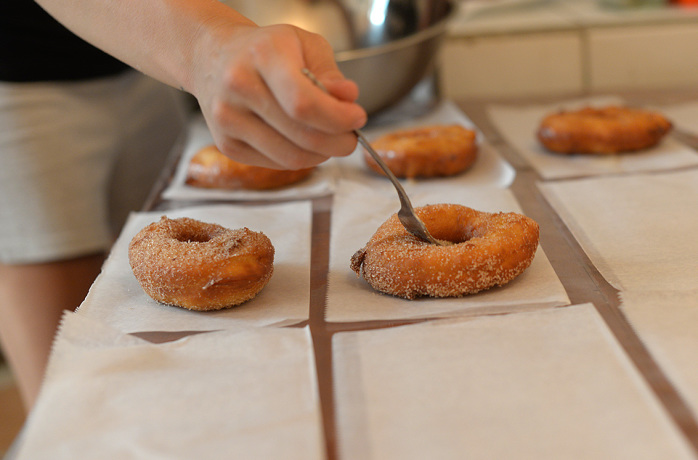 "At this point each batch is still different," Canton said. "The key is fluffiness. We are always trying to get nice fluffy donuts."
This reporter snagged a maple glazed for a taste test and it seemed that on this batch at least, the recipe succeeded. Crunchy on the outside and gooey on the inside, the donut managed to satiate my long-unfulfilled desire for a Krispy Kreme. Even the glaze — which Canadians would point out isn't REAL maple syrup — was exactly what I had hoped for.
But the GringOs aren't done yet. They plan to continue to expand with more equipment, more employees and eventually a full-fledged storefront with temperature control to maintain that consistent fluffiness.
"We want to involve more people," Canton said. "We are hoping to make this more of a community thing."