Two weeks ago, park rangers at Isla del Coco National Park, located 590 kilometers west of Costa Rica's central Pacific coast, found six dead silky sharks (Carcharhinus falciformis) and blacktip reef sharks (Carcharhinus melanopterus) on longline hooks within the boundaries of the park's protected marine area.
Rangers were able to free five other sharks that were trapped on the line.
The discovery kicked off what is historically the worst time for illegal fishing in the park's boundaries. From the end of September through October, illegal fishing boats flock to Isla del Coco for the rainy season.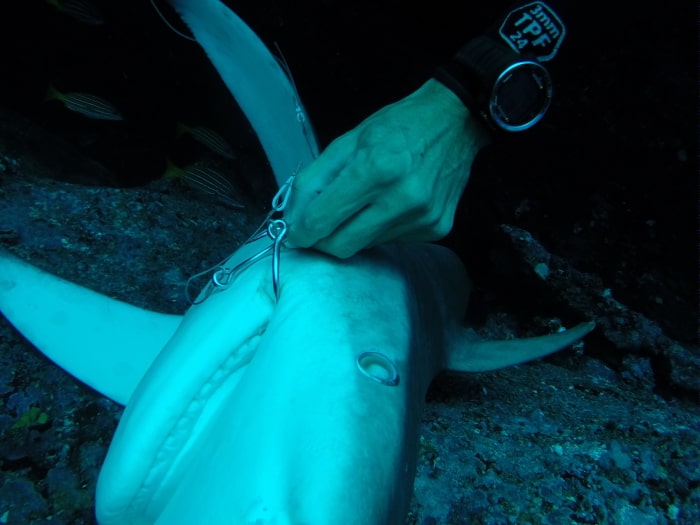 During those months, the water's cooler temperatures attract more sharks and fish to the area, and the increases in fishermen flocking to the area have led conservation groups and law enforcement officials to nickname the peak month "Black October."
To push back against illegal fishing, environmental groups Conservation International and Misión Tiburón have released a mini-documentary about the problems at Isla del Coco, often referred to as the country's legendary "Treasure Island."
Watch the video (in Spanish):
https://vimeo.com/106732115
Although illegal fishing is more frequent during rainy months, Isla del Coco is besieged by poachers year-round. Between 2012 and 2014, illegal fishermen were found during one of every three patrols by park rangers and the Coast Guard.
"The pressure from illegal fishing isn't just growing during Black October," said Geiner Golfin, the park's administrator. "It is constantly growing all the time."