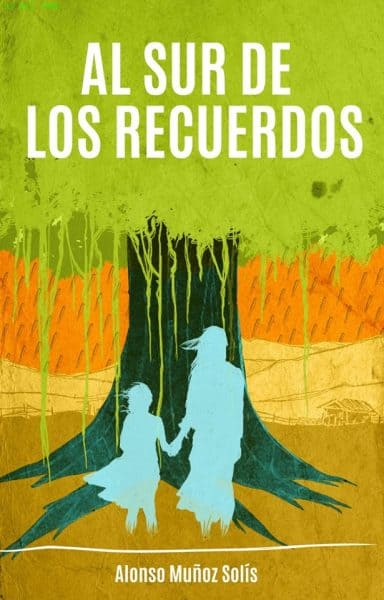 In war, people take drastic measures. Some adopt a cause and fight. Others cling to their peaceful lives and hope for the best. And some, seeing that the situation is only getting worse, flee their country in search of a better life.
In the first chapter of "Al Sur de los Recuerdos" ("South of Memories"), we see what happens to young Pascual Aristaga when he tries to fight. In the novel, Pascual is a humble shopkeeper and decent family man, yet when Nicaragua is torn apart by war, he decides to raise arms against the invisible enemy in the woods. But Pascual doesn't last long; he's clearly not meant to be a soldier. In the wake of his death, his wife María and daughter Ana have nothing to gain by staying. They journey south, to Costa Rica.
Demographically speaking, Costa Rican writer Alonso Muñoz Solís is an unlikely author of "Recuerdos." Nicaraguan immigrants are not a popular bunch in Costa Rica, yet Muñoz writes movingly about their escape from war and the challenges of their new life. Meanwhile, in telling most of the story from the perspective of young Ana, Muñoz sets himself the challenge of accurately voicing a character of another age and gender, a notable feat for any writer. Finally, Muñoz was 33 years old when the book was published last May, which means he was about nine years old when the Nicaraguan Revolution ended.
Muñoz took on a difficult topic that basically predates his generation, and this alone is commendable. He has done his research, too – he clearly describes his locations and how the characters see them, even on the front lines of battles. When Ana and María trudge their way toward Costa Rica, Muñoz had to imagine encountering his own country for the first time:
For hours they walked among gigantic trees adorned with different shades of green. Magnificent trees, with very high roots and lined vines and mosses of different textures. Perfectly circular and imposingly long trunks. Leaves of different sizes that fell dancing in the air. Palm trees in the jungle. Muddy earth the color of adobe on a day without rain; a carpet of fallen leaves. Mushrooms of all forms and colors. Ranks of busy ants. Flocks of parakeets, birds and more birds, everywhere.
Muñoz can be eloquent, but most of his prose is crisp and clean, like a Central American Steinbeck. For folks learning Spanish or unaccustomed to reading Spanish literature, "Recuerdos" is an excellent find: The vocabulary is uncomplicated and the story is smoothly told, without excessive, self-indulgent metaphor or subplots. At 135 pages, the slim novel could pass for young adult fiction, and the violence is no more shocking than a "Hunger Games" scene – except that Muñoz's fiction is based on real tragedy.
I can only hope that Muñoz finds the broad readership he deserves. Small-press books don't generally print a second edition, and Costa Rica is a tough market for novelists, especially a freshman author. It is striking to discover that Muñoz graduated from the University of Costa Rica with a degree in Electrical Engineering, then worked for the University for Peace. "Recuerdos" is an admirable first book. Here's hoping he writes a second one soon.