It is The Tico Times' policy to conduct reviews anonymously. If we have reviewed your establishment and you disagree with our assessment, you are welcome to comment on the article, and if you wish, request a follow-up review.
*
Your definition of disaster may differ from mine. You may have fought in wars and been bombarded by incoming troops. But in my little parent world, this is what the word means: Pour eight people, ages 15 through 55, into an undersized van, take the scenic route to San Carlos, and listen to white hip-hop the whole way. Look at the weather forecast that predicts constant rain for a week, and listen to two wannabe divas singing what used to be your favorite show tunes in a grating vibrato, and you're almost there. Add a college football player who drinks 12 raw eggs for breakfast, take several wrong turns, and figure out 20 minutes from your destination that you booked the wrong hotel – for a week. Then you're there.
Disaster in the making.
Actually, I love the rainy season. It is my favorite time of the year, which is a good thing because it lasts for months. On our way up to San Carlos, I tried to talk about how the lushness and happy birds and bees made this season special. I tried to explain how going to look at a beautiful young volcano (Arenal) would be enhanced by being with a seasoned geologist. But then we discovered my reservation mistake. The eye-daggers slamming into the back of my head as I explained that it seemed I had booked the wrong hotel, and that it would rain constantly, made it absolutely clear what we were facing.
Disaster in the making.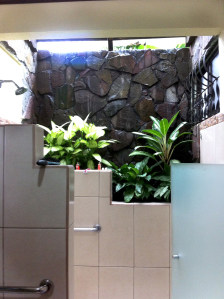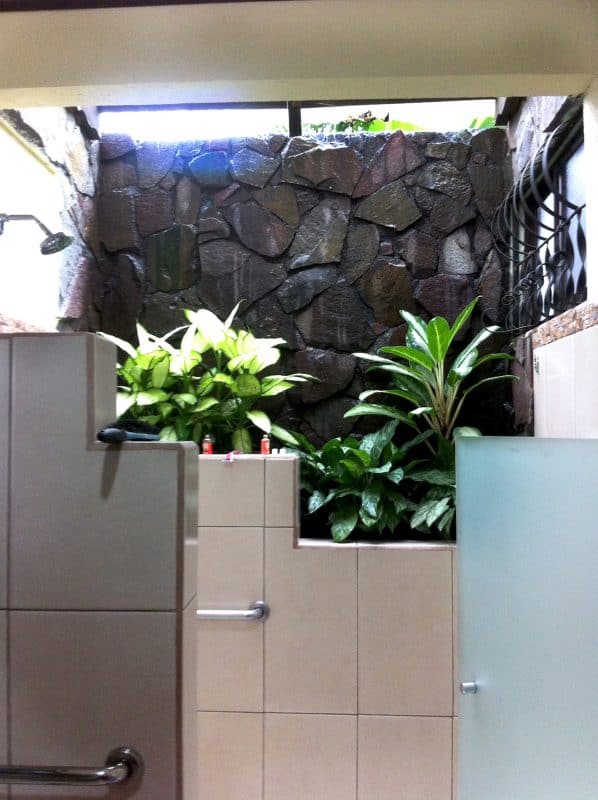 My son actually rolled his eyes to the rest of the group, making it clear I wasn't really his father.
But then a miracle happened. It's called the Arenal Springs Hotel. We brought in our motley crew, found our reservations were booked ($130/night per room, including breakfast), and were immediately surrounded by bright professionalism. The surly group was escorted to their rooms, which turned out to be great. All boasted a view of the volcano, although we couldn't see because of the cloud cover – an inherent risk of any visit to Arenal. The beds and furnishings were fine, and there was a shower surrounded by indoor/outdoor vegetation with wonderfully hot water. There seemed to be a silver lining emerging.
The hotel's concierge devotes himself to booking adventure trips. How he handled our people is beyond me, but they spent every day doing wonderful things, from canyon rappelling to ATV tours, all with rave reviews, all with pickup service at the hotel, and with nothing charged until the final bill. Suddenly the rain, the drive, and the fact that we hadn't meant to stay here didn't matter. Add a world-class spa that deserved its own day, and things seemed to look very good. We were in the right place.
The food is more than fine. They boast two major restaurants, both of which we tried. One serves a decent buffet breakfast as well as lunch and dinner, and the other is an Italian pasta-pizza affair, with a large geological mockup of the volcano we couldn't see, yet which I tried to explain to a sea of deaf ears.
The place is Tico, through and through. It isn't a slice of Orlando scotch-taped in the middle of a foreign country. There is continental cuisine, and the facilities would be considered more than adequate anywhere in the world, but there's no question about it: they make a mean gallo pinto. You're in Costa Rica, unmistakeably, and our family and friends loved it.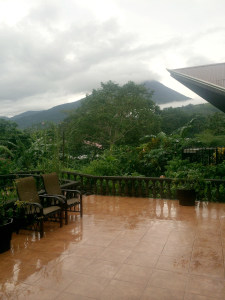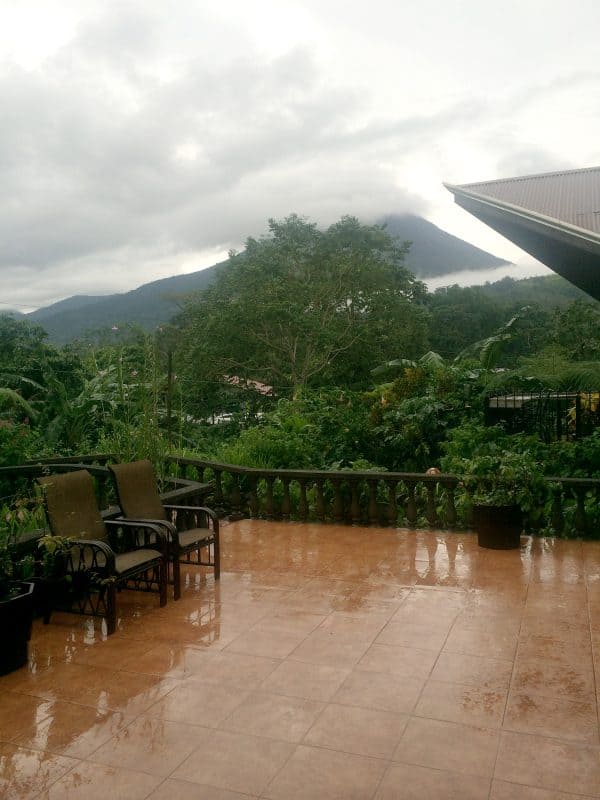 There are two special features we particularly adored. First, we older folks sat on our patio, watching the rain, while the kids did their activities. We were blessed by an array of exotic birds coming to eat the papayas out of the tree in our backyard. This provided endless entertainment to our lazy minds. Secondly, within the required set of beautiful, cascading, thermal pools lay paradise: a fully-stocked swim-up sushi bar. And not just any sushi bar – a GOOD sushi bar, even by the standards of the Californian and Floridian residents we had brought with us. Sitting in warm water at a sushi bar is marvelous, even in the rain. The silver lining turned platinum.
This isn't your $1000-per-night hotel. It is just a very nice place. We highly recommend it, and we would like to extend our sincerest gratitude to Mr. Minor Castro, general manager, for his phenomenal job training his staff, and for giving our group of castaways a fabulous vacation in paradise.
Thank you, Arenal Springs. Disaster averted.
Arenal Springs Hotel, www.hotelarenalsprings.com, 506-2479-1212, or from the U.S. or Canada 1-855-457-6029. Getting there: There at least three different routes you can take by car – from the Limón side (a tortuous drive through Sarapiquí), over the old road through Grecia, or from the Pacific through Cañas. You can also fly to La Fortuna and then travel 6 km west, toward the volcano. The entrance is a cement block road immediately after the Volcano Lodge hotel. When you arrive, please tell don Minor I said hello.