This story is developing. If you have information on the case please contact Tico Times reporter Lindsay Fendt at lfendt@ticotimes.net.
A Red Cross rescue team is combing the jungles of Corcovado National Park in a final search Monday for missing U.S. hiker Cody Roman Dial.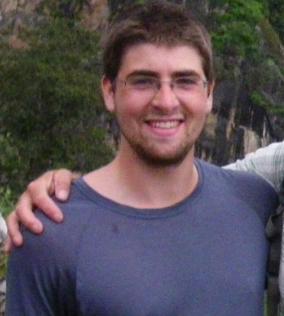 Dial, a 27-year-old Alaska native, was last seen by locals on July 22 entering a southeast section of the park near the Río Tigre, an area closed to tourists. Dial, the son of a well-known Alaskan adventurer whose name also is Roman Dial, is an experienced backcountry hiker who often took trips off-trail.  He last emailed his father on July 10, and mentioned that he was planning a hike through the park. Since last February, guides have been required for hikers to enter Corcovado – located on the Osa Peninsula in southern Costa Rica – and with no record of Dial's entry into the park, officials believe he went in alone through an unauthorized entrance.
Recommended: Red Cross officials suspect missing hiker may be inside gold mining tunnels
Red Cross search-and-rescue teams and helicopters from the country's Aerial Vigilance Service have searched all of Dial's possible routes through the park, but have turned up no sign. Dial's father joined Red Cross officials on several of the searches.
"Today is the last search we will be doing," Gilberth Doundi, one of the mission's search-and-rescue coordinators told The Tico Times. "After this we will need to make a decision about what to do next."
Dial's father declined to comment for this story.
If you have information regarding Dial's disappearance or believe you have seen him, contact the Red Cross in Puerto Jiménez at 2735-5109. Dial — pictured above — has brown hair, is approximately 5′ 8″ and weighs approximately 140 pounds.