Costa Rica ranked best Central American country for elderly, retirees, new report says
One of the most popular destinations for retirees in the region, Costa Rica can boast of a new international report that ranks it at the top in Central America and fourth best in Latin America.
HelpAge International released its first report comparing 91 countries' treatment of its 60-or-older residents at the beginning of October. Costa Rica ranked 28th on the list, which included mostly developed countries. The rankings used four categories for each country: income security, health status, employment and education, and an enabling environment.
Buoying Costa Rica's ranking was its health score, as the country ranked 11th out of the 91 countries – second only to Chile in Latin America. It ranked ahead of the U.S. (24th) in health. The report gave Costa Rica a high score on its enabling environment as well – a measure of how well those 60 and older can be a part of society. Costa Rica was 34th worldwide in this category, and second in Latin America, behind its northern neighbor, Nicaragua.
However, Costa Rica was hurt by its income security ranking (60th worldwide), and was given a middle rank of 48th for employment and education.
The scores indicate that Costa Rica serves as a top retirement destination, having affordable world-class health care as well as accessibility. The country has long been a destination for medical tourism and now has a growing movement for providing access to the physically disabled, including tourist destinations.
However, the income score depends on pensions given to its own citizens, while the education and employment scores indicate the country may not be providing the best opportunities for its own older citizens.
The Latin American region had representation across the report's spectrum, with Chile at 19th overall, Uruguay at 23rd, Guatemala at 75th and Honduras at 82nd, at the bottom of the list.
The report said a number of countries did not appear due to a lack of available data. Regions with many missing countries were the Caribbean, Africa and the Middle East.

The study's authors wrote that they were inspired by impending demographic trends.
"Across the world, both the number and proportion of older people in the population are increasing at an unprecedented rate, with the fastest increase happening in the developing world," the study said. "Policy development and budgetary provisions on ageing have not kept pace with the demographic transition, a situation that challenges global ambitions of a secure and sustainable world, free from poverty and disease."
The study said in 10 years those 60 and older would reach 1 billion. In 2050 that population would increase to 2 billion.
The study looked at either economic numbers or polling numbers from Gallup to achieve scores for its four separate categories.
On income security HelpAge looked at pension coverage, the poverty rate of those 60 and older, and the gross domestic product per capita.
For its health scores, the study collected life expectancy data for those who reach 60, their health status expectancy, and the psychological well-being of a country's residents.
HelpAge calculated the employment rate and educational attainment rate to score its employment and education category.
In the final category, enabling environment, the study looked at social connections, physical safety, civic freedom and public transportation.
Each category was given a score between 0 and 100, and an overall score in that range.
Some Latin American countries beating the odds
The study found a strong correlation in its own scores with measures such as per-capita GDP and the Human Development Index (HDI). This is unsurprising as GDP is a factor in the rankings and HDI measures some of the same factors. However, a group of Latin American countries performed better on HelpAge's study than would be expected, given their level of economic development, including Costa Rica, Panamá, Brazil, Argentina, Uruguay and Chile.
The study also found a correlation between having a large over-60 population and its scores, with this group of Latin American countries outperforming the average again.
The study concluded that while economic wealth helps, it was not everything. Public policy such as having a strong public pension for the older population helped. The study cited the example of Brazil, which has had a public pension since the 1920s, and described it as one of the most generous in the world. One of the poorest countries surveyed, Bolivia, also outperformed expectations, owing to a public pension started in 1996, according to the study.
HelpAge did note that low levels of educational and economic achievement for older generations of Latin Americans have held its countries' rankings back.
"Although there has been significant progress in addressing inequalities in a number of countries in the region of the past decade, for many of the current cohort of older people, the disadvantages accumulated at earlier stages of life remain a challenge," the study said.
The British newspaper The Guardian published a map including all 91 countries in the study.
HelpAge admitted that its first study was incomplete and hopes to improve data in future years.
One suspicious ranking was scoring income security for Argentina at 11th out of 91 countries, higher than a number of advanced countries such as the U.S. and Canada. The study's income security analysis depends on pensions, GDP per capita, and the elderly poverty rate. It did not include factors such as inflation which can eviscerate the value of savings and pensions — the financial lifelines for many elderly. Argentina experienced 25.6 percent inflation in 2012 and 22.8 in 2011. Years of inflation have taxed the government's ability to pay its pensions.
You may be interested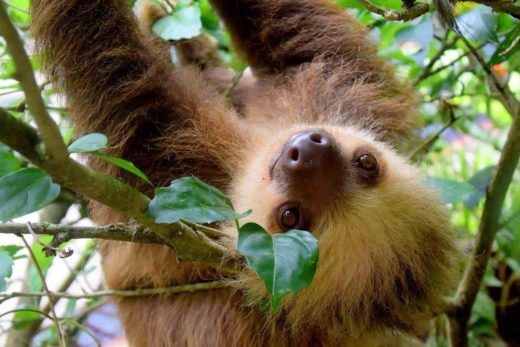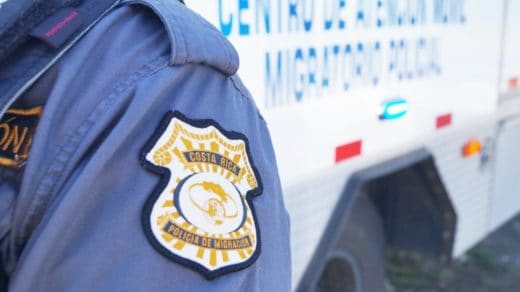 Business
71 views
How can I immigrate to Costa Rica?
Lic. Jorge Montero B.
-
February 28, 2021
Back in September 2016, when we lived in a completely different social environment, not yet affected by the global pandemic,…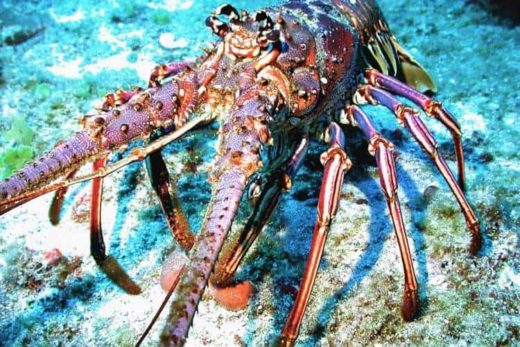 Fishing
1707 views
Central America begins ban to protect lobster
AFP and The Tico Times
-
February 27, 2021
Countries of Central America and the Dominican Republic on Monday will begin a ban to protect the Caribbean spiny lobster…