Whre are the 5 best places to retire in Costa Rica? It's a tough choice, since the country offers so many incredible places for living.
A few years back, I had an U.S. woman on my monthly relocation tour who was living in Panama at the time. She had become a legal resident there but after a few years decided to check out Costa Rica for living. I asked her, "Why are you interested in Costa Rica if you are already living in Panama?"  She replied, "Because your country has more places from which to choose." She was right! However, with some many choices here it is sometimes difficult to select a place to live. Many expats wisely "test drive" several areas before making their final decision.
Costa Rica's Pacific coast is dotted with beaches and towns that attract expat retirees. The Central Valley has some very popular cities and towns and offers one of the best climates in the world, good shopping, entertainment, and above all, excellent health care. Then there is San Isidro de El General in the south, Arenal in the north and the Caribbean coast. These areas aren't for everyone but worth checking out. Ultimately, lifestyle and weather are usually the most important factors when it comes to making one's final choice as to where to live.
Here is a list and brief description of the 5 places for retiring that I have chosen after living in Costa Rica for 40 years.
1. San Isidro de El General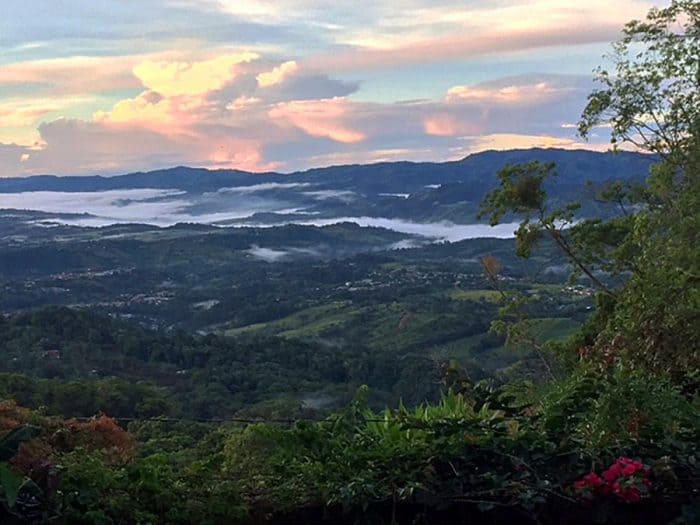 Locals sometimes affectionately refer to San Isidro by its nickname, Pérez Zeledon, since it's the main city in a district of that name. Located in a valley, it boasts a moderate climate, a public hospital, good shopping, movie theater, a variety of restaurants, a thriving expat community, entertainment venues and assortment of recreational activities.
The weekly farmers market, known as the feria, is the largest one in the Southern Zone, selling every kind of fruit and vegetable you can imagine. Meats, fish, jams, homemade breads, and a whole lot more are also available.
The Tinamastes area along highway 243 between San Isidro and Dominical Beach, is the home to many expat retirees because of its spectacular vistas and cooler temperatures than the nearby beaches.
2. Atenas
This charming place is located in a small mountain valley with incredible views and has become very popular with retirees over the last decade. The town's claim to fame is having the "best climate in the world" as once reported by National Geographic many years ago. Signs displaying the town's slogan, "El mejor clima del mundo" are ubiquitously plastered all over and even adorn the exterior of buses.
Atenas is small and offers basic services for its residents, but many have to make periodic sojourns to Alajuela, Santa Ana and Escazú  for more complete shopping. The town's convenient location is almost equidistant from the southern part of San Jose's metropolitan area and the nearest Pacific Coast beaches, making it easy to reach both areas.
Atenas does have a downside in that it has become so popular with expats, so property prices have risen considerably over the last 15 years. However, many clients on my tours love this unique spot and settle there anyway.
3. Grecia
Nestled in the foothills and only about 20 minutes northwest from Atenas and 20 minutes west of the city of Alajuela, you'll find the town of Grecia. Set amidst mountains and rolling green valleys,  Grecia offers spectacular panoramic views. The city itself and surrounding areas are larger and more spread out than Atenas. Grecia has experienced a lot of growth in recent years with several large housing developments built along the road that leads up to the city from the main highway.
Like Atenas, the town of Grecia's weather is typically warm — with temperatures hovering around the high 70s and low 80s, and cool and refreshing breezes year-round. The sunny climate makes this area very desirable.
The city also has a full-service public hospital, a shopping mall with movie theaters, restaurants and two cafés where expat retirees gather every morning.
The main attraction for foreigners are the homes scattered all over the the mountainsides that overlook the town. The views of the Central Valley are simply breathtaking. Most expats live in and around an area high above called "el Cajón de Grecia."
The town's most salient feature is its huge metal-plated Merced church, built with sheets of metal, imported from Belgium in the 1890s. The adjoining park is simply beautiful and honors the city's nickname as "the cleanest city" in Costa Rica.
San Ramón and Palmares are two nearby but distinctly different towns with checking out. 
4. San José and its suburbs: Escazú, Santa Ana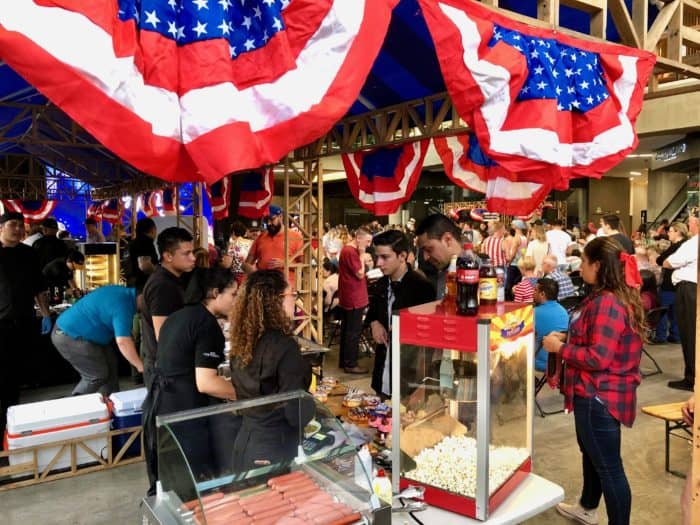 Different strokes for different folks is the bottom line here. These areas are sometimes demonized because of the heavy traffic and other urban maladies. However, the wealth of cultural activities,  entertainment, medical care, shopping, everything to stay busy and happy, more than compensate for any shortcomings. The proximity to the Central Pacific beaches and mountains make for a quick getaway form the urban life, if needed.
5. Jacó and Dominical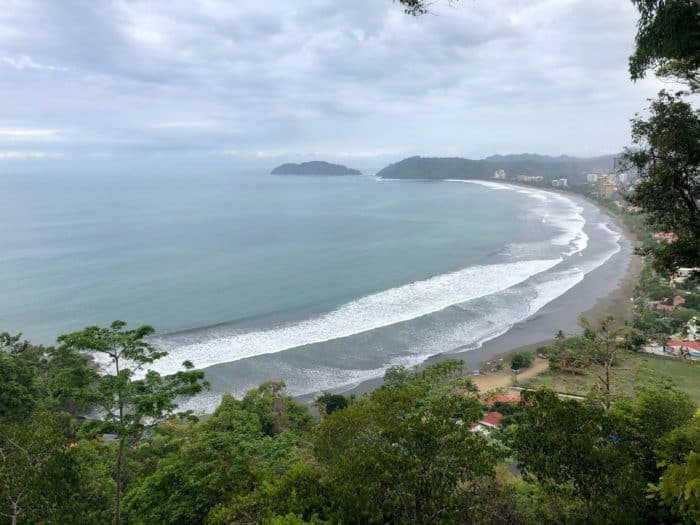 These two Pacific beach towns couldn't be more different.
People either love or hate Jacó.  Since Jacó located (relatively) near San José, it is easily reached in a little over an hour.  The town's  abundance of excellent restaurants, lodging and entertainment venues for every budget make it popular with both expats and locals. Nearby Herradura Bay also offers dinning and recreational activities.
Dominical is synonymous with spectacular beauty. Dominical is often called the "Big Sur" of Costa Rica because its mountains come right down to the sea. Waterfalls, lush tropical vegetation incredible sunsets, a variety of pristine beaches, whale watching and other activities all combine to make this area an expatriate haven. Uvita and Ojochal to the south of Dominical are also home to many foreigners. Few people know that Ojochal has some of finest dining in Costa Rica with gourmet eateries like the world-famous Exótica, where you can have dinner right the middle of the jungle.