Get breaking news from The Tico Times on your phone!
Get up to 2 news updates daily for only ¢100 per message (plus i.v.), billed to your monthly cellphone statement!*
Prepaid phones: Text "Tico'' to 2014
Postpaid phones: Text "Tico'' to 2015
If you're a prepaid user, the weekly cost will be deducted from your available cellphone balance.* Plan is for ICE subscribers only
You may be interested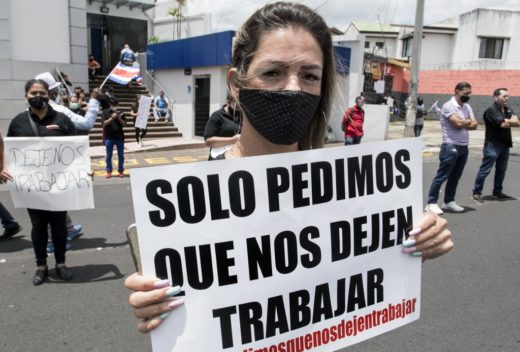 Business
3339 views
Some 34 million jobs lost in Latin America due to pandemic
Carlos MANDUJANO / AFP
-
September 30, 2020
The two aspirers for the presidency of Costa Rica, the evangelical preacher Fabricio Alvarado and the former minister Carlos Alvarado, reach the closing of the electoral campaign for April 1st with a technical draw, according to a poll disclosed this Friday.