Natural Disasters Prompt Heated Budget Debate
MANAGUA — The legislative National Assembly last week voted overwhelmingly in favor of a 53 million córdoba ($2.8 million) emergency budget reform to redirect money slated for internal debt payment to repair roads damaged by two months of intense rains across the country.
President Daniel Ortega, who addressed the National Assembly directly Oct. 30, also called for an additional two-year moratorium on internal debt payments to free up funding for reconstruction of roads and storm-damaged infrastructure.
Nicaragua's $1.2 billion internal debt is a result of indemnifications for property confiscations in the 1980s and a controversial banking-system bailout in 2001-2002. The country's internal debt is now larger than its external debt.
Ortega's 2008 budget proposal would move 900 million córdobas ($48 million) earmarked for payments on the internal debt to funding for disaster response and reconstruction.
The immediate funding reassigned to fix roads in areas hit hardest by rains will guarantee that the coming harvests of key agricultural export products get to market, said Fernando Martínez, the Minister of Transportation and Infrastructure.
The ministry hopes to repair about 3,000 kilometers of roads in the northwestern productive region by the end of this year's coffee harvest, which began in earnest last week, Martínez said.
But, the minister added, it could take two years to repair all the roads and bridges damaged or destroyed by more than 50 days of rain.
To Pay or Not to Pay
The massive destruction caused by Hurricane Felix on the Caribbean coast and six weeks of subsequent rains in the northwestern region, have stirred an impassioned debate on how to best use Nicaragua's limited resources in next year's budget.
President Ortega has long opposed paying down the $500 million internal debt accrued from Certificates of Negotiable Investment (CENIs) that were emitted by the Central Bank in 2000 to cover the banking collapse.
Ortega blames Eduardo Montealegre, lawmaker and head of the opposition Nicaraguan Liberal Alliance (ALN), and other bankers for restructuring the interest rate on the certificates to benefit themselves.
The President is calling on the banking sector to "renegotiate (the internal debt) to liberate resources for this catastrophe."
"If it was up to me," Ortega told the National Assembly, "I wouldn't sit down with the (International Monetary Fund), I wouldn't pay back the internal debt. But I have to act with responsibility. There is no path other than renegotiation."
Montealegre, meanwhile, said his lawmakers support refinancing the debt, but said that it needs to be negotiated responsibly in the National Assembly, the Finance Ministry and with leaders of the banking sector.
Otherwise, he said, it could risk Nicaragua getting thrown out of its recently finalized program with the International Monetary Fund (IMF).
"We can't politicize this, because the impression is that the government is not going to honor its debt, and that would be very negative for the market and future government bonds,"Montealegre told The Nica Times this week.
Some of the more left-leaning politicians say the CENIs debt should be wiped out altogether, not just frozen for several years.
"A moratorium will legitimize the debt – it needs to be condoned," said Mónica Baltodano, a lawmaker from the left-wing Sandinista Renovation Movement (MRS).
"This debt is illegal, illegitimate, unjust and immoral."
Other lawmakers, meanwhile, argue that if the National Assembly is to start renegotiating the interest and terms of payment on CENIs, it should also renegotiate the terms of the payments on property indemnification bonds.
Elisio Núñez, of the ALN, said that most of the bonds issued to people who had properties confiscated in the 1980s have since been bought up at a fraction of their face value by investors and speculators who are now making a hefty profit off of Nicaragua's internal debt.
Criticizing Ortega
Enrique Quiñonez, of the Liberal Constitutional Party, called Ortega "indolent" for not having gone to the National Assembly earlier.
"You took two months to come to the National Assembly after Hurricane Felix," he bellowed into the microphone, over shouts from dozens of Ortega supporters in the public balcony above the assembly floor.
Lawmakers also used their turns at the microphone to directly criticize Ortega on other issues, such as the details about unaccounted for revenue generated from Nicaragua's petroleum accord with Venezuela (see separate story).
"Nobody knows where that money is," Montealegre said, referring to the absence of the revenue in Ortega's proposed 2008 national budget. "Where is the supposed Venezuelan help?"
Nica Times reporter Tim Rogers contributed to this report.
You may be interested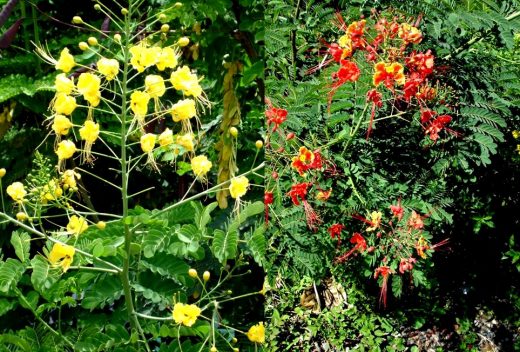 Home Gardening
15532 views
Home Gardening
15532 views
Costa Rica Multipurpose Patio Shrub – Malinche
Ed Bernhardt
-
April 11, 2021
Here's another attractive ornamental that's a favorite Costa Rican backyard patio shrub. You'll find malinche (Caesalpinia pulcherrima) growing in just…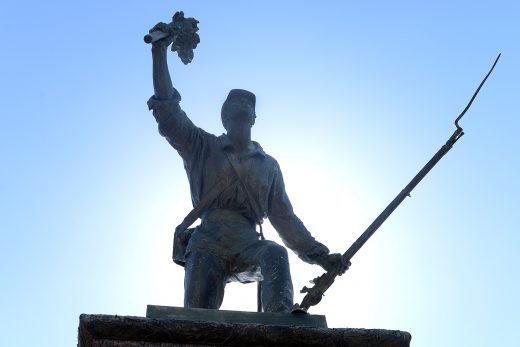 Costa Rica
2480 views
Costa Rica celebrates Juan Santamaría Day
The Tico Times
-
April 11, 2021
Costa Rica, lacking an army since 1948, has relatively few war heroes. Perhaps the most notable exception is Juan Santamaría, a…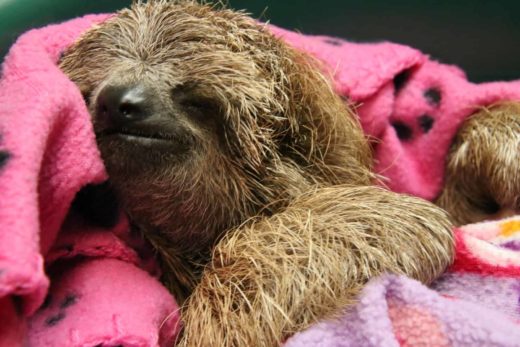 Sloth Sundays
5 views
A sloth for your Sunday
The Tico Times
-
April 11, 2021
Happy Sunday from all of us at The Tico Times!