Taxi Prices Increase, Again
THE second half of a 100% increasein taxi prices announced in August isexpected to take effect next Tuesday,Nov. 15. Taxi prices will increaseapproximately 32% from their currentrates, amounting to more than doublepre-August rates.The first kilometer of a taxi ride willincrease from ¢310 ($0.63) to ¢330($0.67). Each additional kilometer willincrease from ¢230 ($0.47) to ¢300($0.61) in the metropolitan area.This is the second increase sinceAugust, when prices increased as much as56% (TT, Aug. 12, 19).This means a five-kilometer tripbetween La California neighborhood inSan José to Curridabat, east of San José,that once cost ¢885 ($1.81), reached¢1,230 ($2.52) in August and will nowreach ¢1,530 ($3.13) with the latestincrease.The new "delay" fare, added inAugust – used when a taxi is going lessthan 10 km per hour for more than sixminutes, in the case of traffic jams or particularlybad roads – increased from ¢2,300 ($4.70) per hour to ¢3,000 ($6.13).Prices are slightly higher for taxis inrural areas.Drivers cannot charge more to pickup or drop off a passenger at a hotel ormall, if the service is at night or if thepassenger is a foreigner, according toARESEP.If a passenger feels he or she is beingincorrectly charged by a taxi driver, he orshe should get the license plate number ofthe taxi and the name of the cooperative itbelongs to. The information should thenbe reported to ARESEP by calling 220-0102 or faxing 220-0374.
You may be interested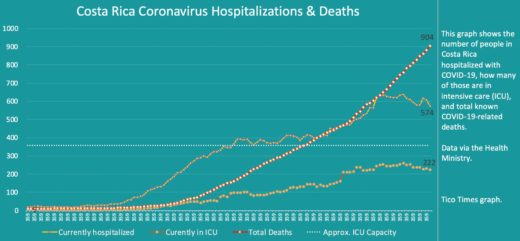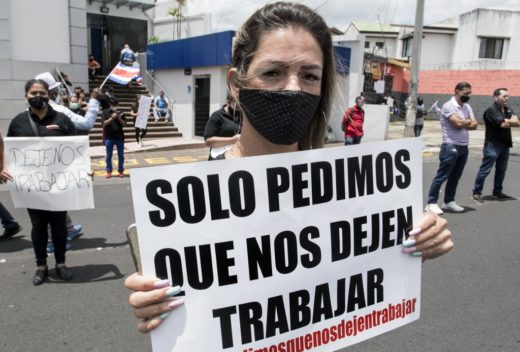 Business
3341 views
Some 34 million jobs lost in Latin America due to pandemic
Carlos MANDUJANO / AFP
-
September 30, 2020
The two aspirers for the presidency of Costa Rica, the evangelical preacher Fabricio Alvarado and the former minister Carlos Alvarado, reach the closing of the electoral campaign for April 1st with a technical draw, according to a poll disclosed this Friday.