Bill to Strengthen ICE Sent to Assembly
THE Executive Branch presented to the Legislative Assembly Tuesday a bill to strengthen the Costa Rica Electricity Institute (ICE), the state-owned monopoly on electricity and telecommunications.The bill comes in anticipation of President Abel Pacheco's presentation of the Central American Free-Trade Agreement with the United States (CAFTA) for legislative ratification, expected today (see separate story). CAFTA requires that ICE's monopoly on telecommunications be opened to competition – but regardless of the trade agreement's fate in the assembly, leaders have said ICE needs to be reorganized."This bill defines the government position that ICE needs to be modernized and strengthened," Economy Minister Gilberto Barrantes said.The bill, more than two years in the making, improves ICE's competitiveness by increasing the institution's allowed debt and providing it greater freedom to invest in projects."This allows a flexibility that is very important for the institution," ICE Executive President Pablo Cob said, adding that he is very satisfied with the final text of the bill, which also improves ICE's ability to compete by establishing frameworks for marketing, promotions, and agreements with public and private institutions, and by allowing the institution to charge users differentiated prices in a competitive framework, Barrantes explained.It changes the way the board of directors is elected, addresses accountability issues and allows ICE to create more subsidiaries for the services it provides, similar to Radiográfica Costarricense (RACSA), the state-owned Internet provider.The bill does not address the topic of concessions, which will be contemplated in later bill on the framework of telecommunications, directly related to the opening of telecommunications as required under CAFTA.Under the agreement, the state monopoly on insurance would also be partially opened, and a bill to strengthen the National Insurance Institute (INS) will be completed and sent to the Legislative Assembly in a matter of days, Vice-President Lineth Saborío said Tuesday.Pacheco has said he wants to be sure INS and ICE can compete, and would not send CAFTA for legislative approval until these two bills are submitted.CAFTA is scheduled to take effect Jan. 1 among the United States, Guatemala, El Salvador, Honduras, Nicaragua and the Dominican Republic. Costa Rica is the only country that has not ratified the agreement.
You may be interested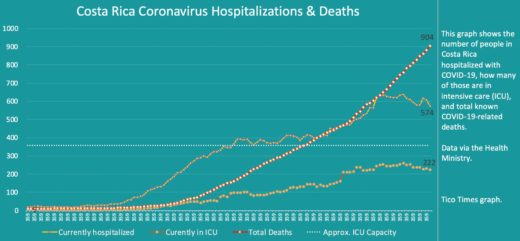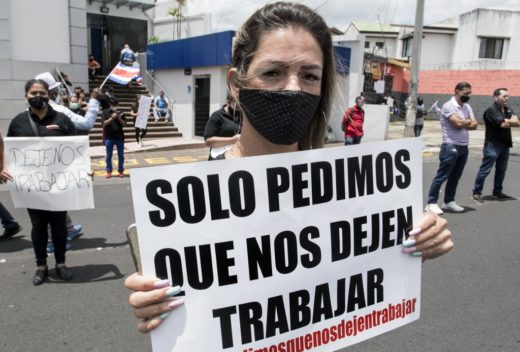 Business
3342 views
Some 34 million jobs lost in Latin America due to pandemic
Carlos MANDUJANO / AFP
-
September 30, 2020
The two aspirers for the presidency of Costa Rica, the evangelical preacher Fabricio Alvarado and the former minister Carlos Alvarado, reach the closing of the electoral campaign for April 1st with a technical draw, according to a poll disclosed this Friday.